The old Android 11 firmware for Galaxy A03 supported Camera X extensions. I lost the screenshots but according to the CameraX app but it supported some CameraX extensions.
Now when I upgraded to One UI Core 4.1, the phone no longer supported any CameraX extension. Supporting those extensions are strongly recommended by the Android Compatibility Definition Document.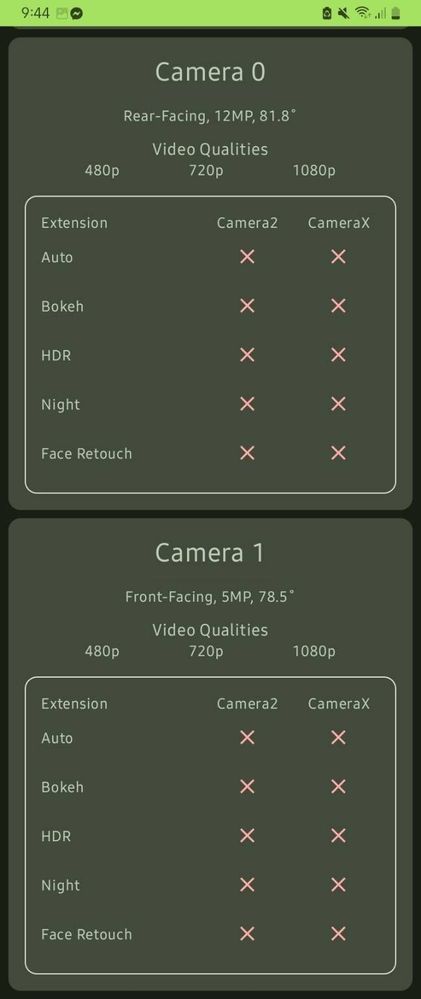 CameraX extensions support on One UI Core 4.1
The phone hardware supportsALL extensions listed on the above screenshot, and the stock Camera can do these features as well. In my observation, if Samsung properly supported CameraX on this device, all the cross marks you see on the page should be check marks. Because,BOTH the front and back camera supports Auto, Bokeh, HDR, Night mode, and Face retouching on the stock Camera app. IDK if CameraX includes this, but Food capturing is supported as well (on the rear camera only).
There's no reason for Samsung to remove support for these extensions. I'm on build A035FXXU2BVH6. Hopefully Samsung will fix this in a later update.