Is it possible to have a Pro-grade smartphone with an affordable price?
Yup! It's possible, the Ultimate fan-inspired phone is back! And that is Samsung Galaxy S21 FE 5G, a device that comes with spectacular specifications that make you wanna say OMG!?!
First of all, I want to thank Samsung Malaysia for inviting me to visit the Samsung Authorized Store which is located at Sunway Pyramid to review this amazing Samsung Galaxy S21 FE 5G.
But why FE ? Well, FE means Fan Edition, is Samsung's attempt at taking on the affordable flagship segment, so consumers are able to enjoy a Pro-grade device without spending much!!
Without much talking, let's talk about the specifications. There are 3 main things that I want to talk about: Design, Camera, and Performance.
[Design]
Samsung Galaxy 21 FE 5G has 4 types of Stunning Colors, and they are Olive, Graphite, Lavender and white.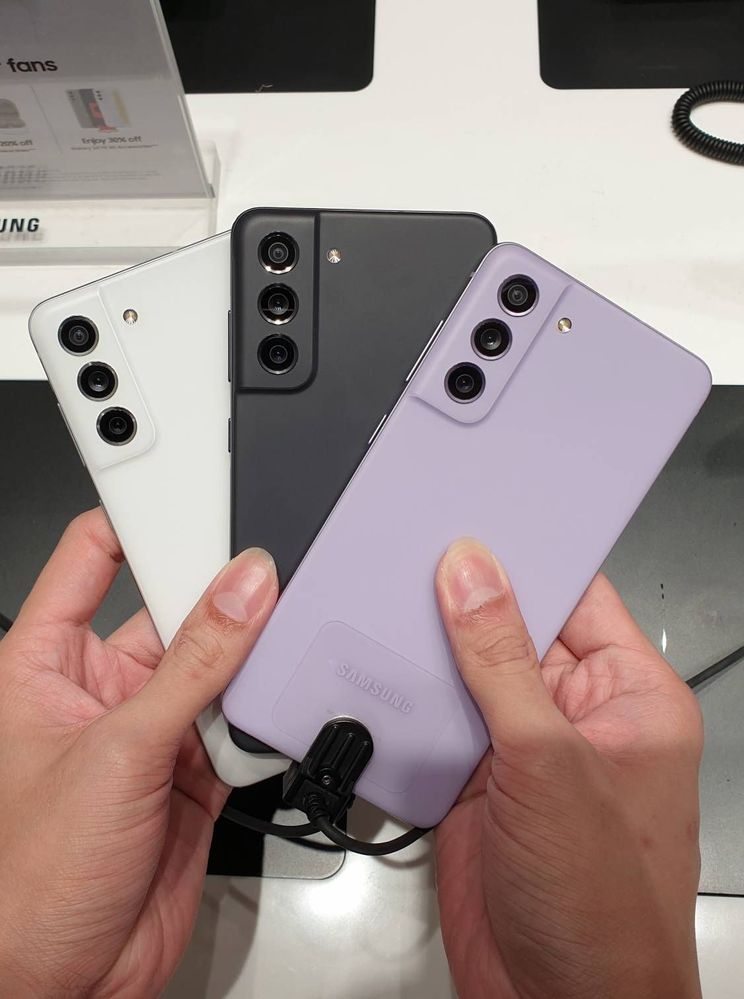 Olive Colour currently not available for demo
S21FE comes with 6.4 inch - 83.3% screen-to-body and it weighs just 177grams, not too heavy, not too big, just fits comfortably on your palm. Is the display good? Well YEAA, it has Dynamic AMOLED 2X with HDR10+, so you can enjoy a more color accurate screen with sharper image. It also comes with Gorilla Glass Victus protection (glass front), the toughest glass so far, but plastic on the back and aluminum frame. However, this device is IP68 rated water and dust resistant, but it is not advised for beach or pool use, as it is just Resistant, not Waterproof yet :)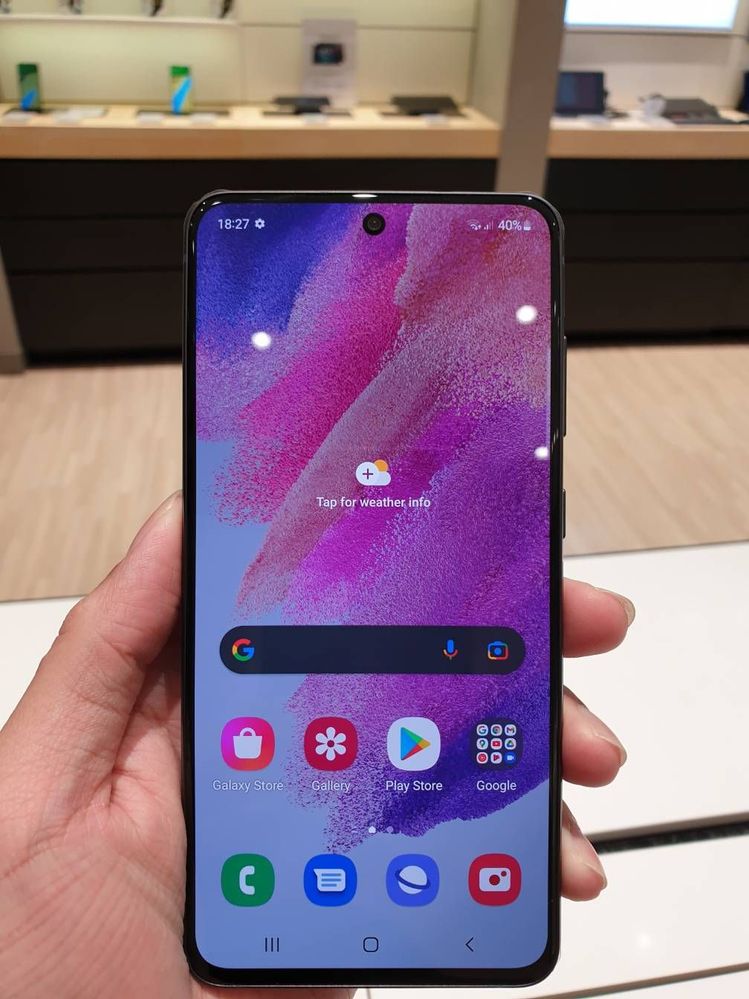 Front Glass equipped with Gorilla Glass Victus protection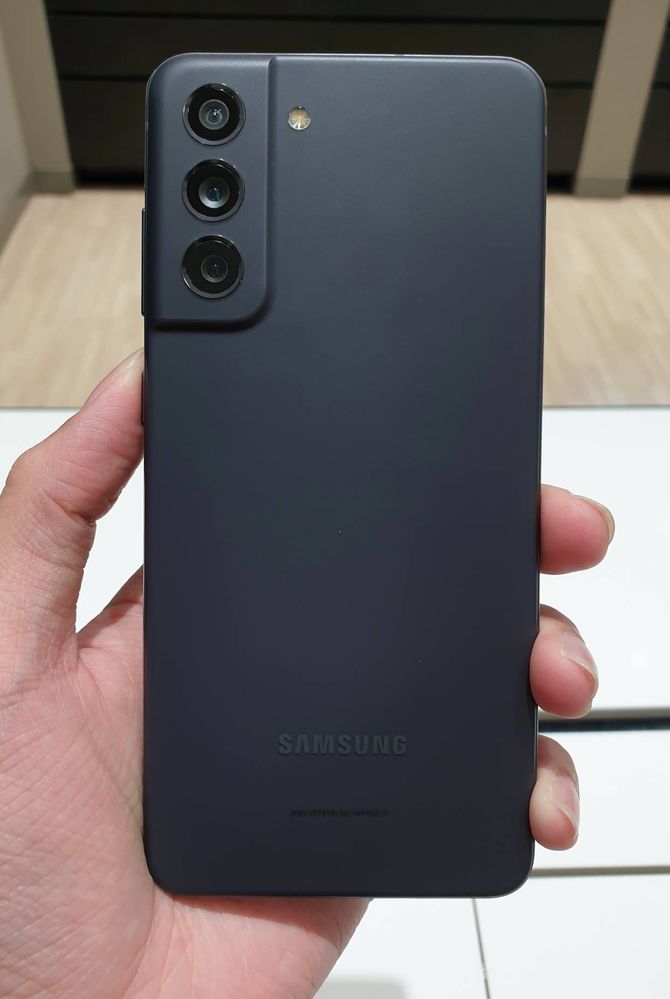 The back of S21 FE 5G (plastic back)
Most importantly, it has Super Smooth 120Hz, it optimizes the refresh rate to smooth out your feed, and lets you experience fast touch response times in Game Mode. Low fps? NAAAHH, it's smooth like butter…….
Left is S21FE 5G and Right is Galaxy A70
[Camera]
With S21FE, you will get Pro-grade cameras, which will deliver amazing content effortlessly, shooting incredibly stunning and realistic photos and videos that make you go WOW.
It has a 12MP Ultra wide camera, 12MP Wide-angle camera, 8MP Telephoto camera, and 32MP Selfie camera.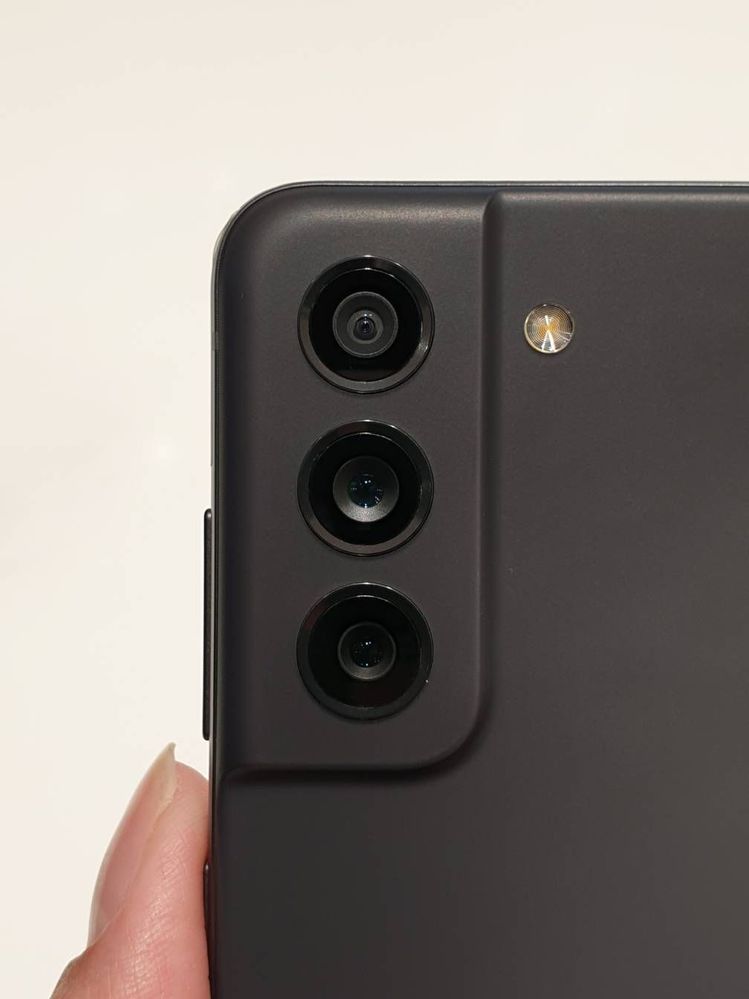 Graphite Colour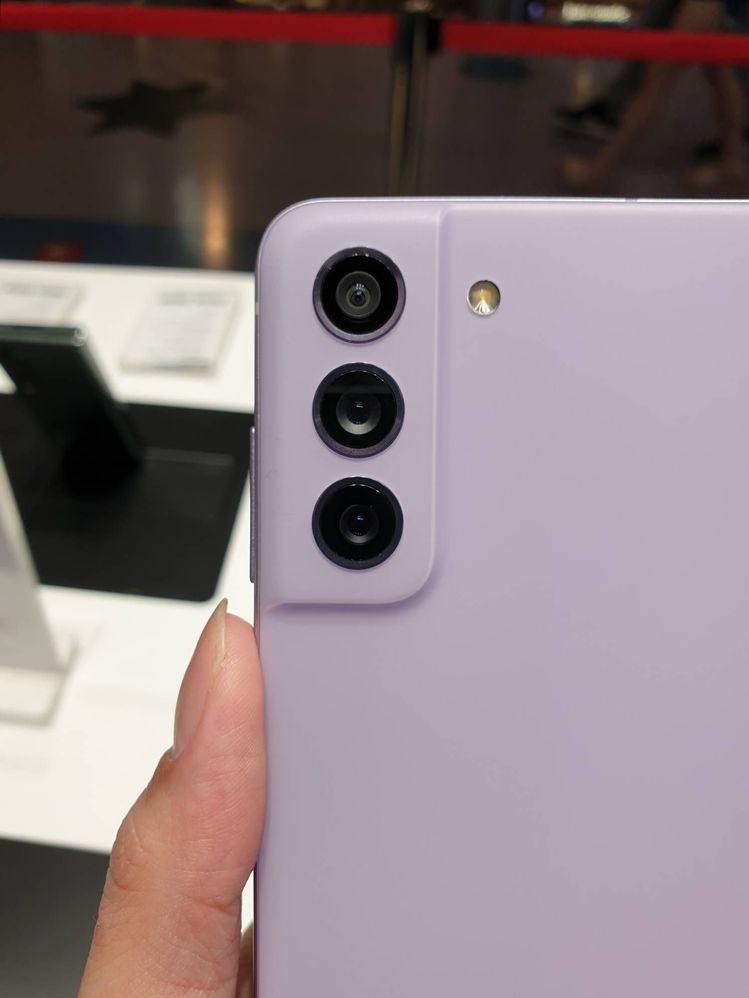 Lavender Colour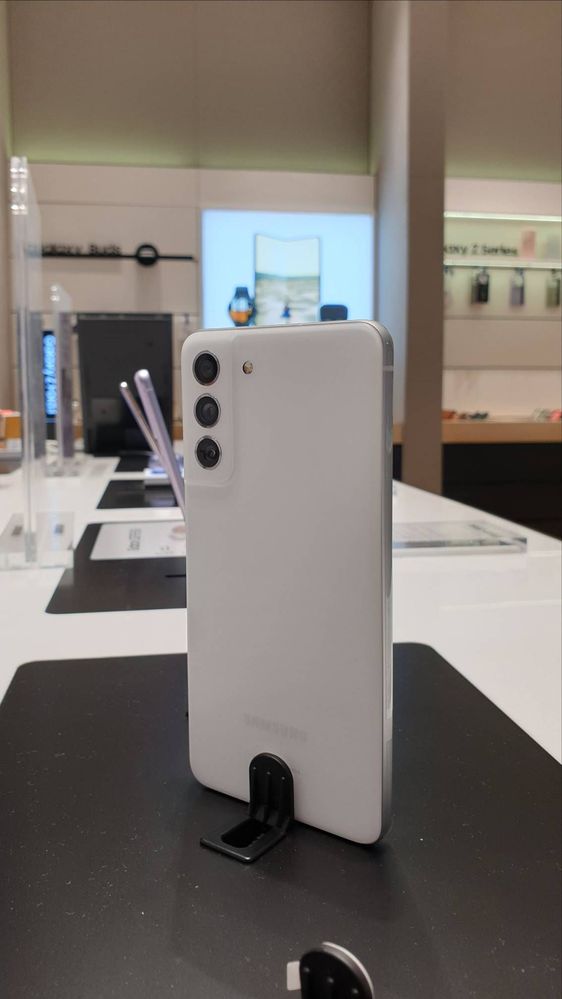 White Colour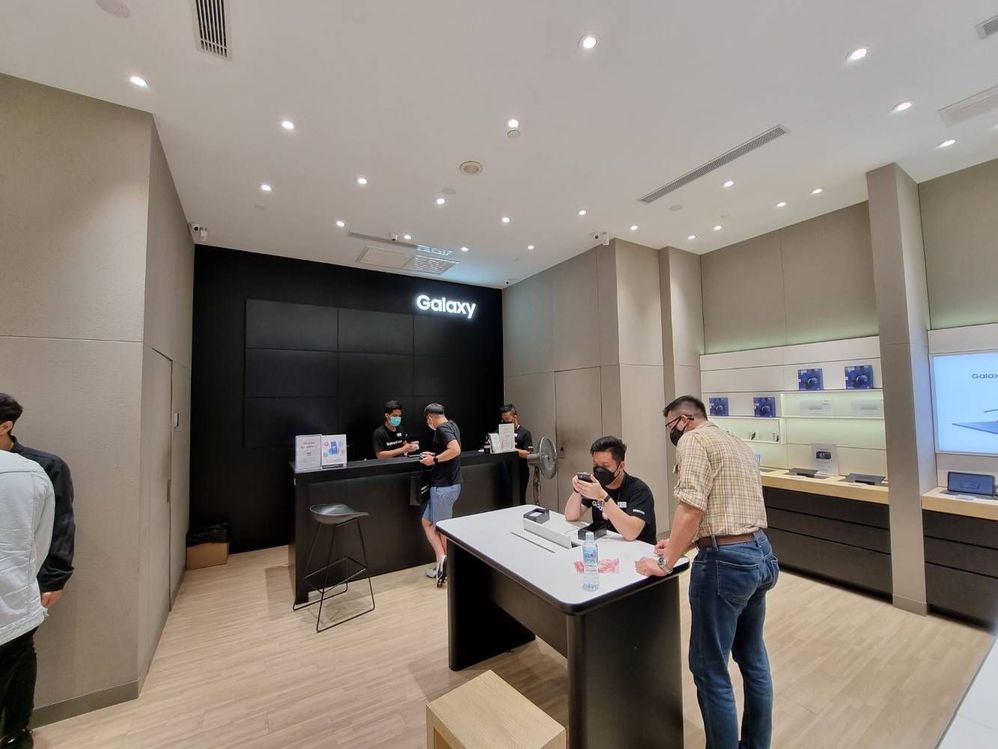 Ultra-wide mode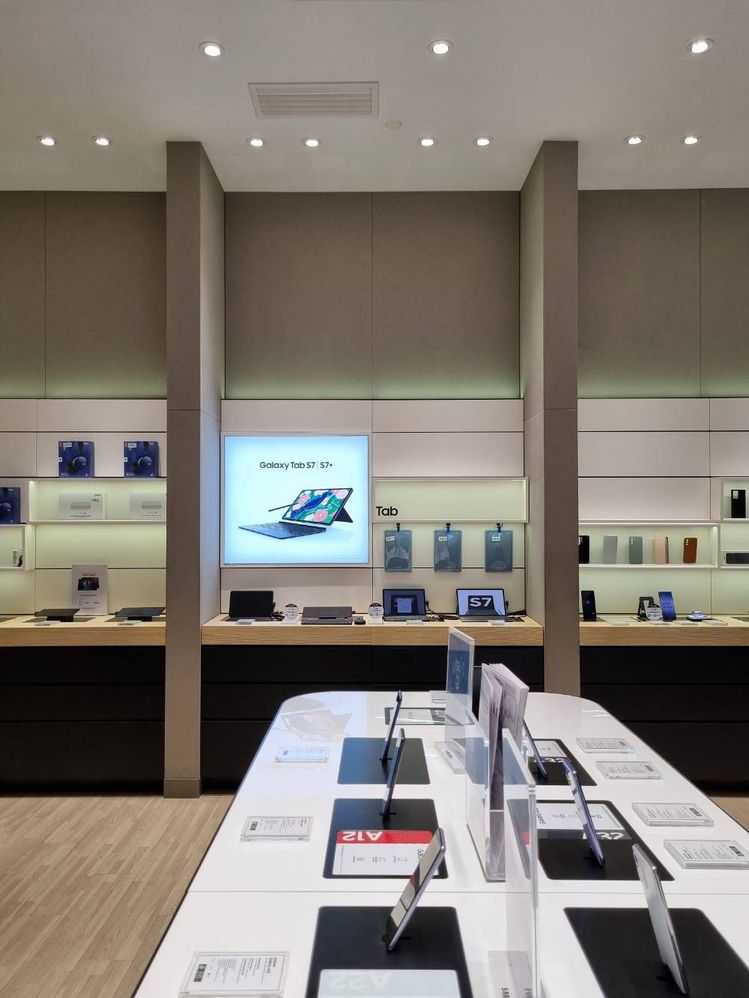 Normal Photo Mode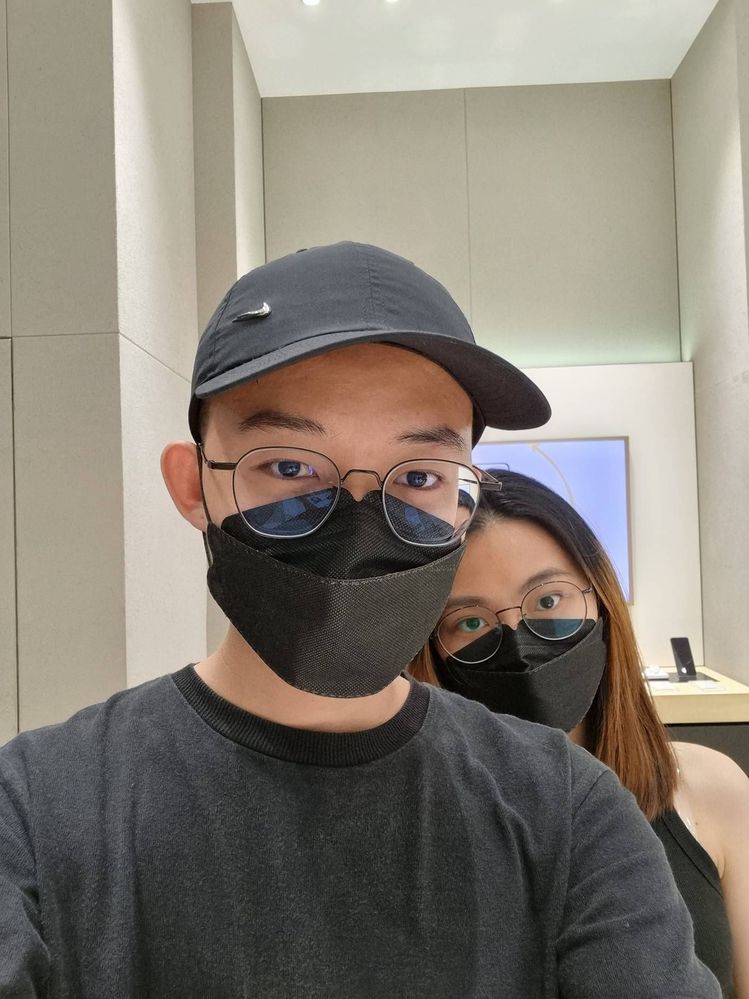 Selfie Mode
Another thing which I need to highlight, and that is 30x Space Zoom! You can easily capture a subject from far away. And you have Zoom Lock on your side to reduce shakiness as you zoom in further.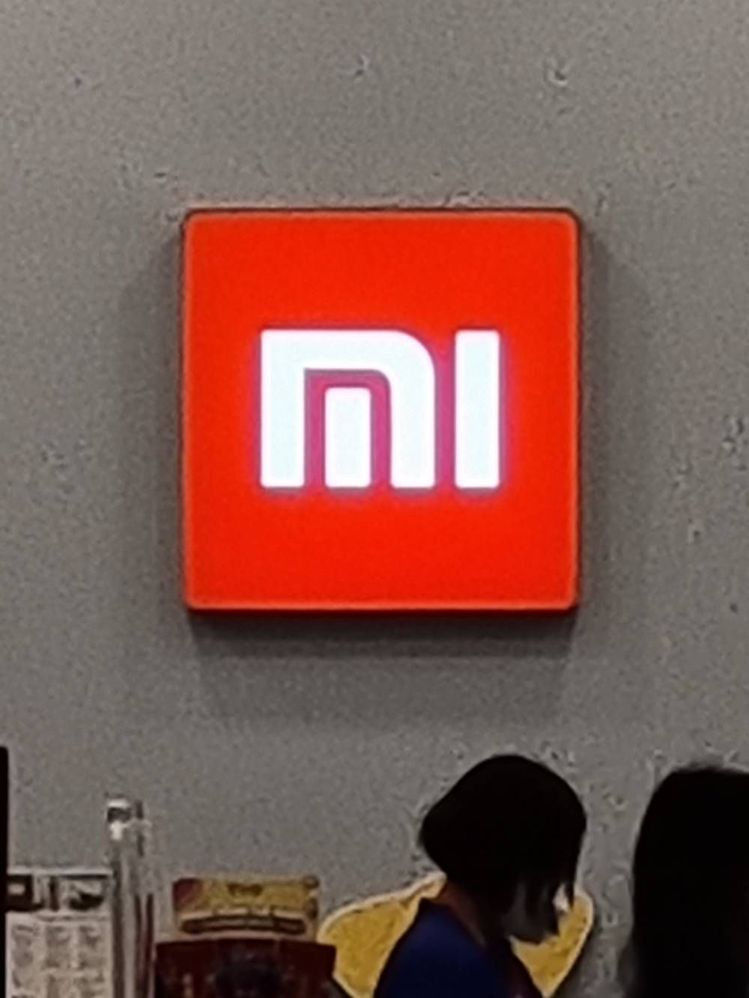 The 30x Zoom Result
There are some Amazing features in this device, let's take a look!
Portrait Mode
With S21FE, you can shoot studio-quality with the Portrait mode feature. Portrait Mode makes your subject the focus — simply add an effect to make the shot stay focused on the subject you want.
Dual Recording
With Dual Recording, you can record front and rear camera simultaneously so you won't miss anything 😄 For vloggers, you will benefit a lot.
[Performance]
S21FE is equipped with Exynos 2100, which is the latest chipset in the S21 series. While snapdragon will be available in the USA and China only. Furthermore, Mali-G78 is used for GPU. This device has 8GB RAM, comes with two storage, 128GB and 256GB, but unfortunately there is no micro SD slot, so I do recommend you guys go for 256 GB. However, this device performs very well in terms of internet usage, it has 5G and WiFi 6, so you won't be lagging when watching live streams or playing your favorite FPS games.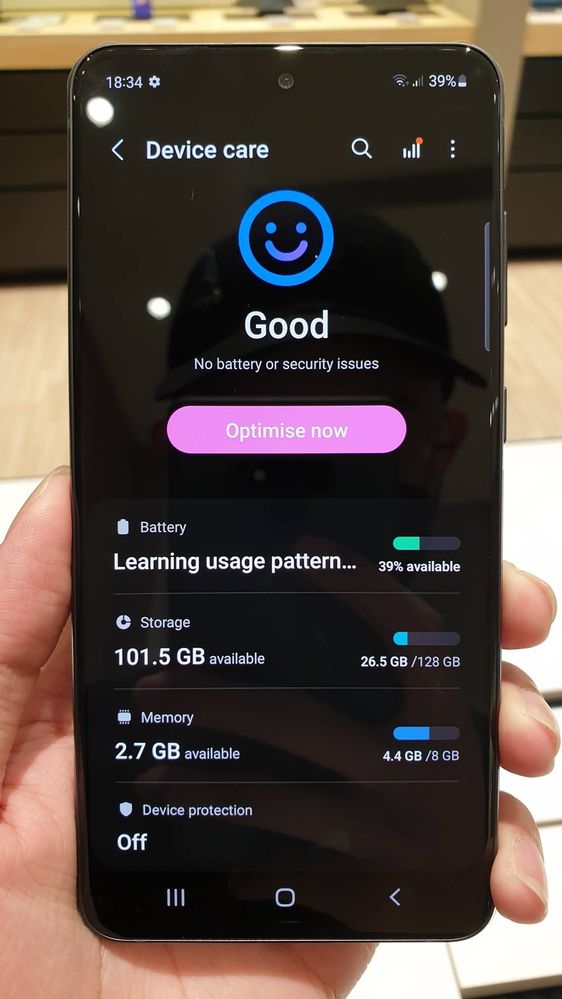 When launch camera app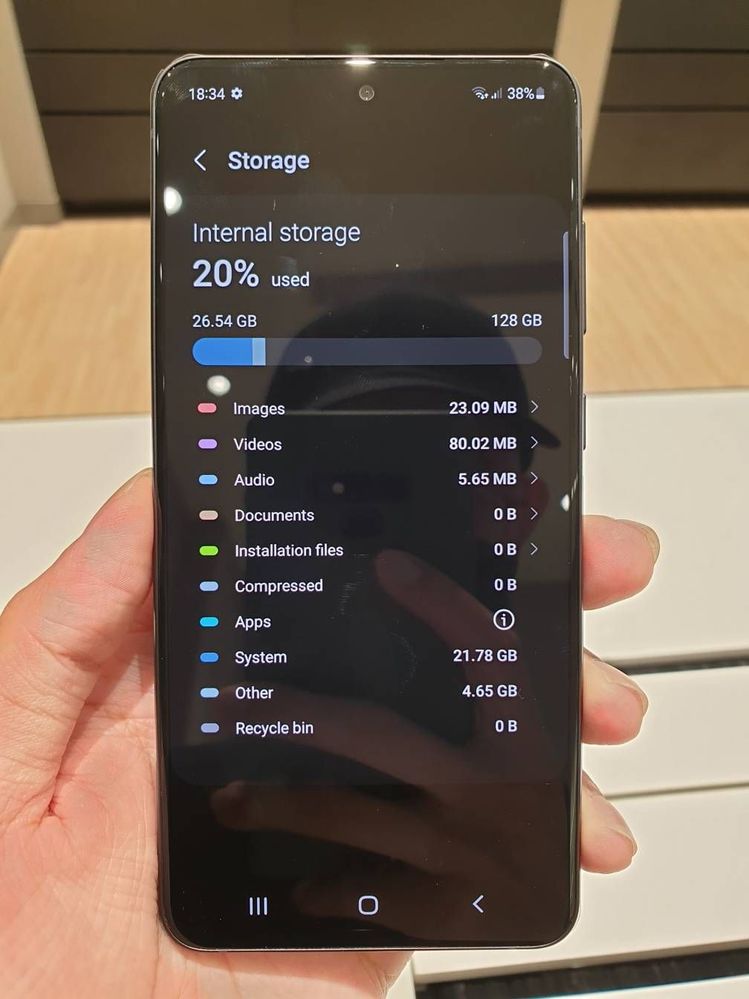 Reverse Charging Feature, charging my Galaxy Buds Live !
Now let's talk about software, this device will come with Android 12 (up to Android 15) with One UI 4, which is currently the latest software out there. With Android 12, you will have new powerful privacy features that are designed for your safety and put you in control. So, you'll have peace of mind knowing that you have control over who can see your data and when.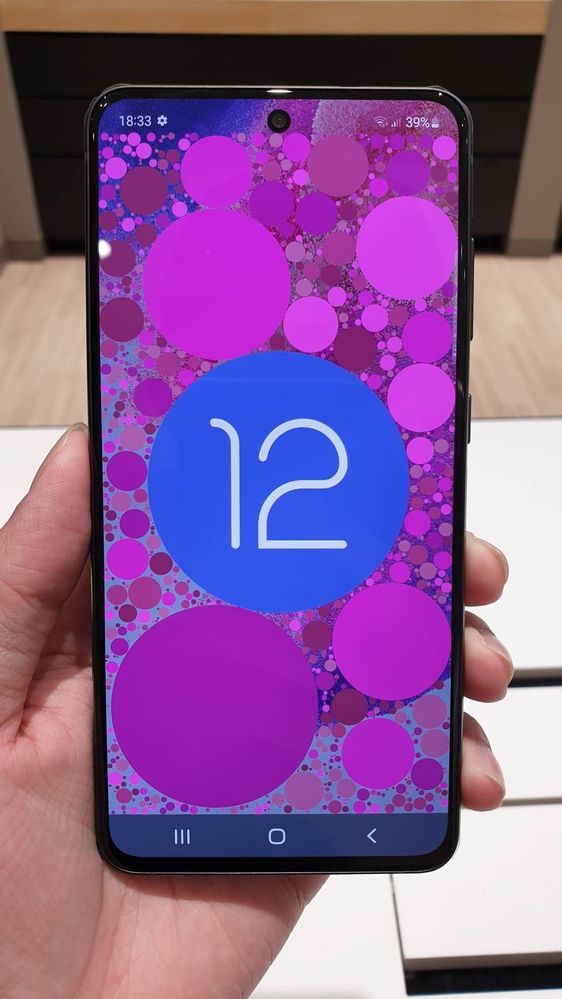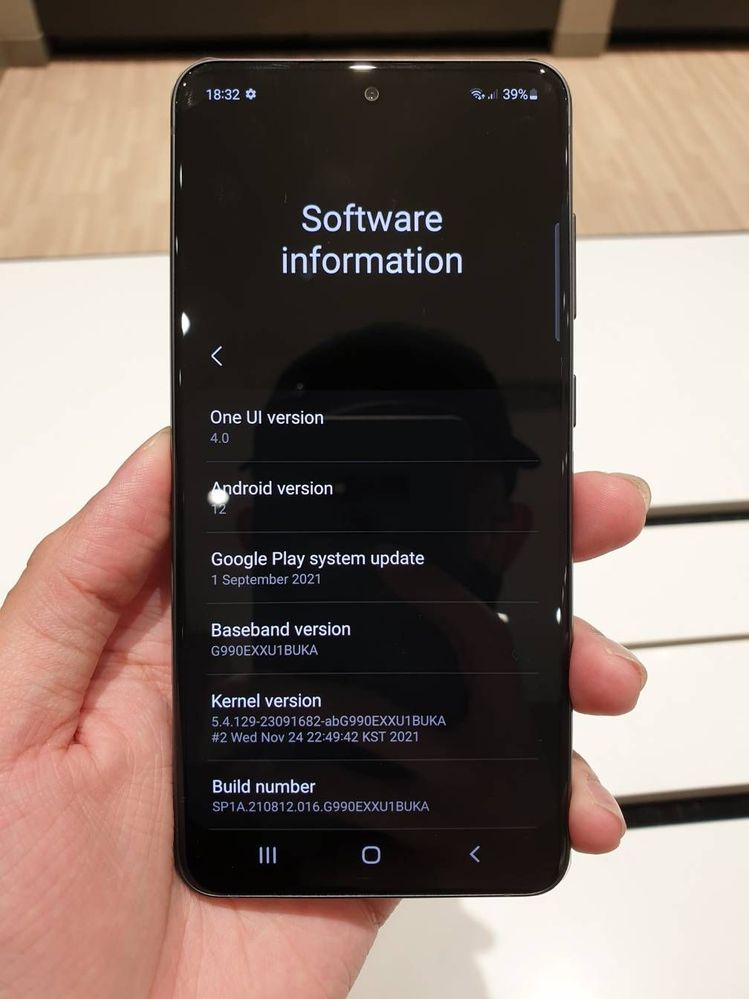 With Android 12, you can see when an app is using your microphone or camera thanks to a new indicator in your phone's status bar.
When launching Camera app
Battery
This device has a 4500 mAh battery with 25 Watt fast charging, and it can charge half of the battery (50%) in 30 minutes. So, when you've got low battery and no time to wait, you can get hours of power with only minutes of charging. Furthermore, this device has fast wireless charging (15W) and reverse wireless charging. For those who don't know what reverse wireless charging is all about, it is an amazing feature that enables your device to charge another device such as a smartphone, smartwatch or earbuds.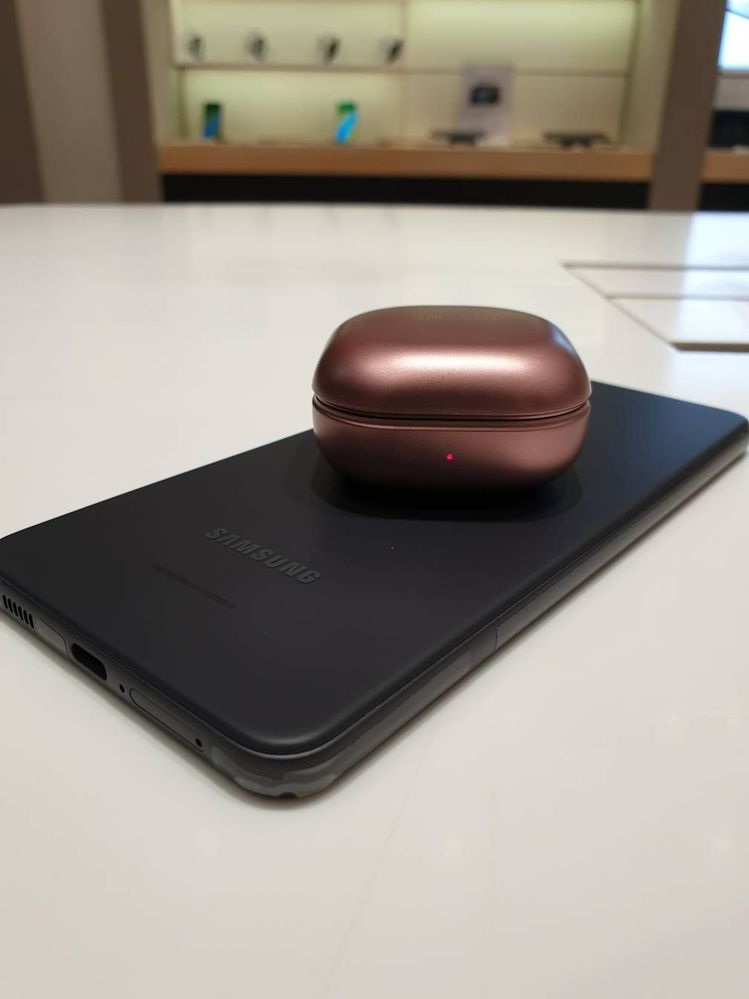 Last but not least, this Samsung Galaxy S21 FE 5G is great for your budget. Even though the back of the phone is made from plastic, it still feels premium when holding it.
Buy your Galaxy S21 FE 5G today
Get RM350 e-voucher* for next purchase item & 1 year free SamsungCare+ worth RM220.
S21 FE 5G (128 GB) - RM 2899.00
S21 FE 5G (256 GB) - RM 3099.00
Furthermore, when purchasing S21 FE 5G, you will have 20% off for Galaxy watch 4 and watch 4 Classic, and also Galaxy Buds Pro, Buds Live and Buds 2. And you will also get 30% off for S21 FE 5G covers.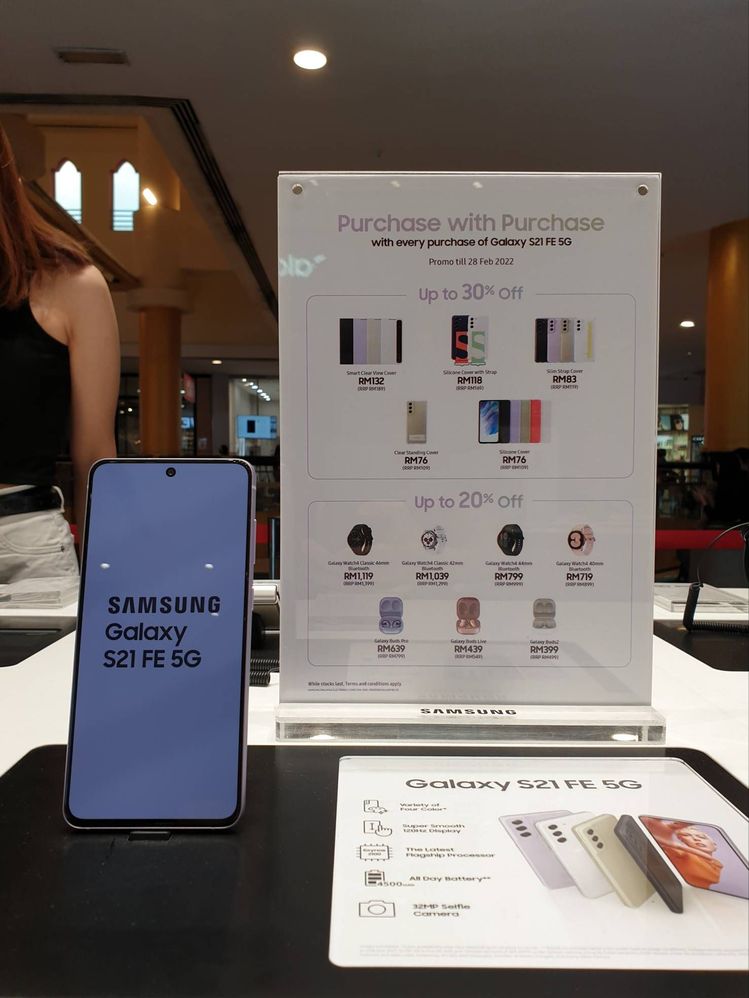 Check out their website now!!
https://www.samsung.com/my/smartphones/galaxy-s21-5g/galaxy-s21-fe-5g/buy/
#productreview #SamsungMakers #SamsungMembersMy #Galaxy21FE5G