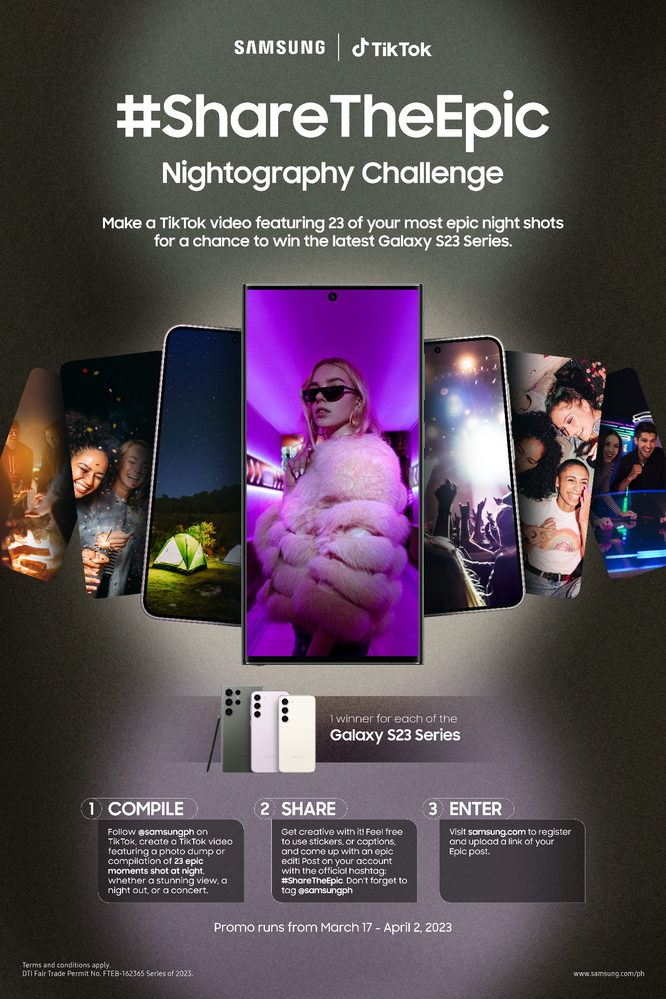 Want to snag a Samsung Galaxy S23 Ultra for yourself? Now you can - you'll just need a TikTok!

Make a TikTok video of 23 of your most epic night shots for a chance to win the latest Galaxy S23 Series.

Follow us on @samsungph on TikTok, or visit this link for complete details: spr.ly/STETok-SM1
why are you not posting this also to Contest page in Samsung Members?