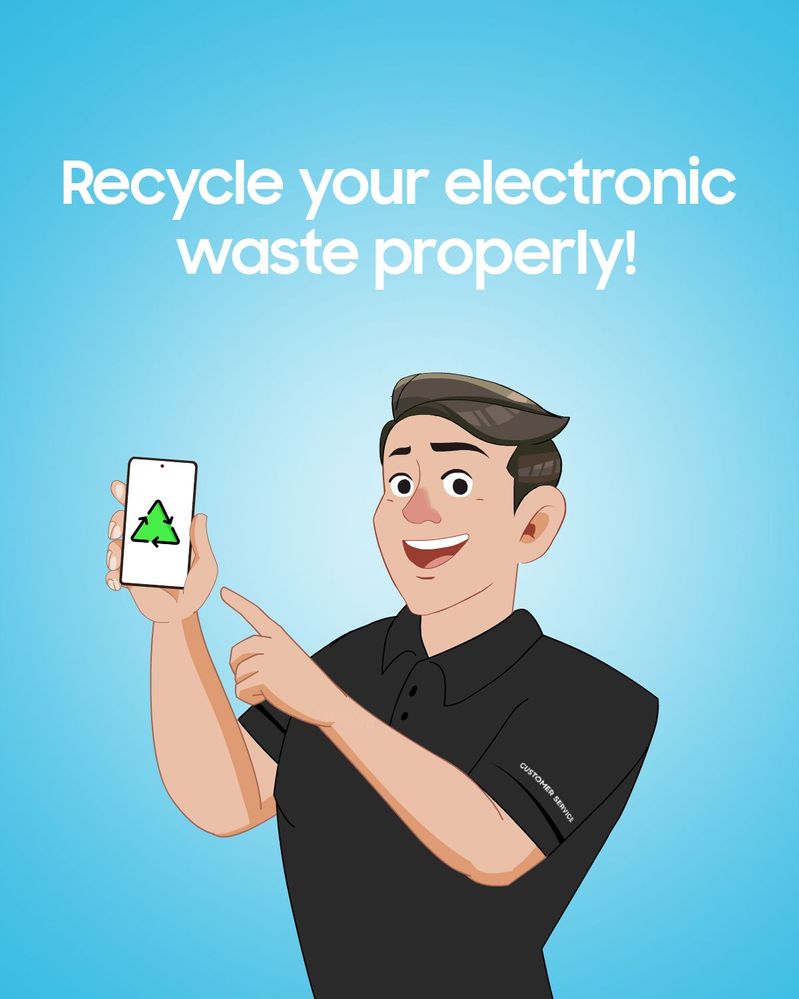 Don't just throw away your discarded electronic devices. Let us take care of it - that way, it won't go to landfills and cause more damage to the planet.
Bring it to our designated service centers, drop them in the EWD box, and we'll make sure to recycle them properly!
#Samsung #RightCareRightNow #SamTheRightCareGuy
Nice! Galaxy for the Planet ❤
Thank you for caring our environment.