After 3 weeks with my striking bora purple Watch 5 from Samsung, here's my early impression!
Key Features:
- Sapphire Crystal Display (NEW!)
- Type C 25W Fast Charge (NEW!)
- WearOS by Google
- IP68 Water Resistant
- Sleep Tracking (and Coaching)
- Updated Bioactive Sensor (SpO2 measurement, Stress Levels, Heart Rate, Body Composition)
*NOTE: Blood Pressure Monitor, Skin Temperature Scanner and ECG still pending Health Authorities Approval for future release.

Personal Battery Life (284mAh): Around 30 Hours
My estimated battery life at 91%, it really lasts 30 hours in a 1-hour single full charge.
- AoD off
- Dark Themed Watch Face.
- Bluetooth and Location Always On.
Early Verdict:
Beautiful display, durable and comfortable on the wrists. I am able to use my watch under direct sunlight, accidentally knocked around some surfaces and not get any scratches and have not experienced any wrist fatigue or rash on my wrist.
Wear OS by Google is also such a joy to use! It is more intuitive and has more application support as compared to my previous Watch Active2 running on Tizen OS.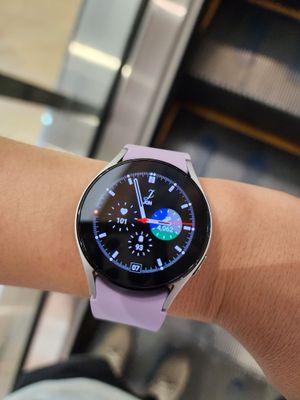 The Watch 5 in daily action!
If you have larger wrists as I do, I suggest going for the larger 44mm sized Watch or the Watch 5 Pro (45mm) for a more rugged look!
The Galaxy Watch 5 does not differ much from its predecessor but does come with improved battery life and includes fast charging. I find the battery sufficient for daily use and it charges quick enough to ensure daily watch availability.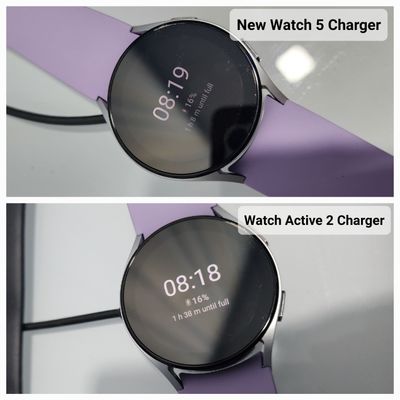 Comparison of charging speed using an older Watch Active 2 charger and the new 25W charger.
Aside from what you're getting out of the box, expect the Watch 5 to only get better in the future! There are other sensors such as the ECG, BP monitoring, and Skin Temperature Sensor that will hopefully be unlocked soon for devices in Malaysia pending approval from Health Authorities. Samsung Malaysia is working hard to overcome this obstacle to maximize the capabilities of the Watch 5.
Other Features I Use:
Quick Launch
With wrist movement, I can select an app to open! I use it for "Find My Phone" to help me locate my missing devices faster!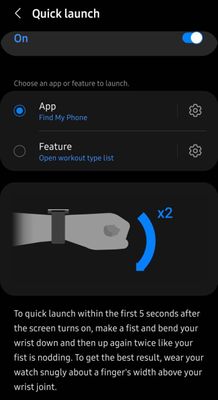 How the quick launch feature works.
Samsung Pay
I can go out anywhere with my credit card securely stored within my watch for quick transaction when required without taking out my wallet! Handy for petrol fueling and grocery shopping that supports PayWave.
Buds Controller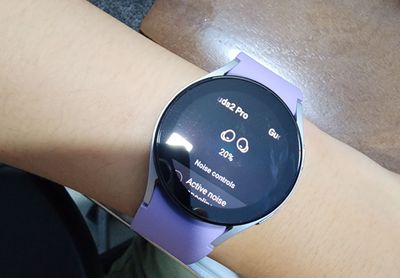 Buds control in action from my wrist.
Control your Galaxy Buds through your watch to switch between Noise Controls settings and control the media contents!
Buds control is available for the use of Samsung Buds when connected to the same mobile device.
Summary
I love the Watch 5 and found it a huge upgrade from the Active 2. If you're running a Watch 4, I suggest you could hold off for another year before upgrading since the features are similar (albeit with improved performance). But if you're still on the Tizen-based watches (Watch 3 and older), this upgrade would be a huge treat for your overall Samsung experience. It also comes with more storage than the Tizen OS watches for you to store more photos/music on your watch and have them on the go.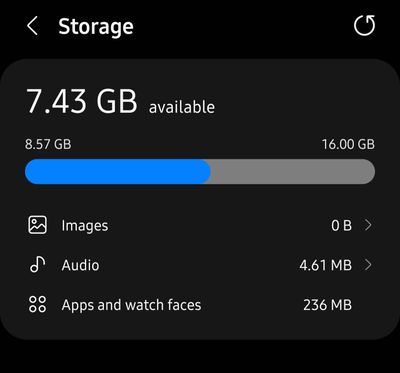 Storage space of the Watch 5.
Feel free to share with us your Watch 5 experience or ask questions below!