if I change my battery usage patterns is it gonna change as well? Or am I forever stuck with inaccurate battery predictions.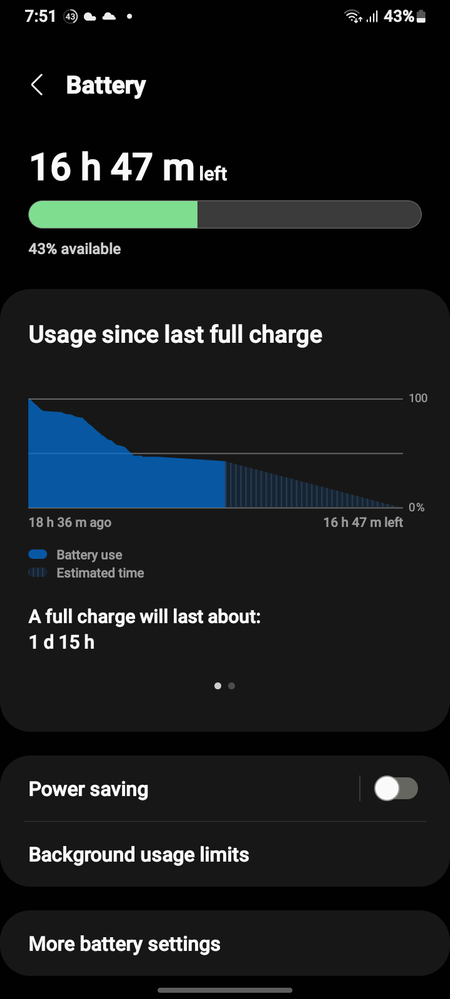 Yes, it will change as well. The usage pattern adapts to how you use your device so it is always changing.
Hello Fiddle_
Definitely, the battery behaves and adapts to how one user, use their Samsung Galaxy device. It is now using AI (Artificial Intelligence) to help manage your battery life.