Samsung
has ended official software support for the Galaxy S10 4g, S10e, Galaxy A50, and Galaxy A30. These phones debuted in early 2019 and completed four years in the market last month. However the Galaxy A10, A10e and A20 are still on the list of Samsun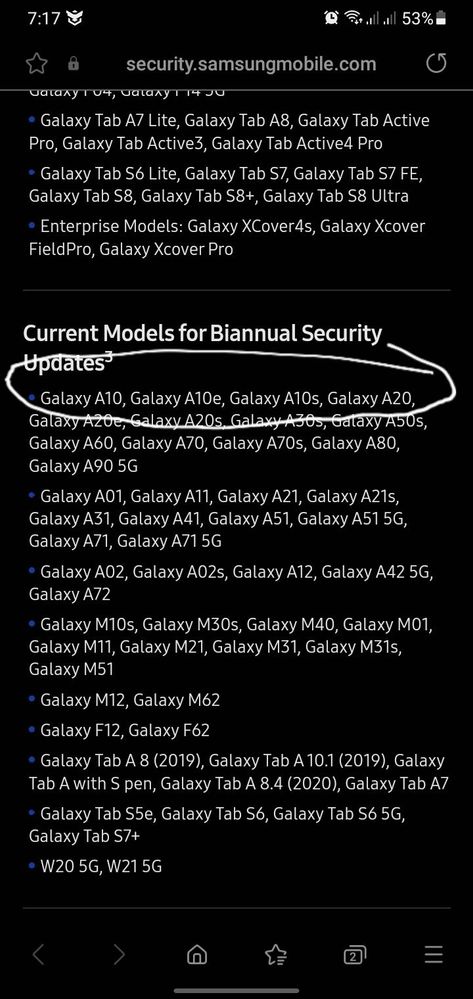 g Security updates. Making this smartphones debut in its 4rth year since it was launched. The Galaxy A7, 2018, Galaxy A9 2018 and all Galaxy J series phones Samsung ends their software support last year in 2022.
Hello SagaOtaku,
Thanks for sharing this information here.
We in Samsung, are making a lot of effort to provide our Galaxy users with cutting-edge mobile experiences that are long-lasting. Many of our customers are also opting to keep their devices for longer periods of time because they either adore a certain smartphone model or want to contribute to making the world more environmentally friendly.
Samsung puts the utmost importance on providing Galaxy users with the latest mobile experiences possible as long as hardware specifications for upgrades are met and the experience can be optimized. Galaxy devices not eligible to receive four generations of One UI upgrades are still supported with up to three generations of One UI upgrades.
https://news.samsung.com/global/samsung-sets-the-new-standard-with-four-generations-of-os-upgrades-t...