Samsung just rolled out One Ui Core 5.1 for Galaxy A12 Nacho for it's last major update
A12 Nacho was released Android 11 on board and got updated to Android 13 (2 major updates) and now, the device surprisingly got One UI Core 5.1 as its last major update?! Wow!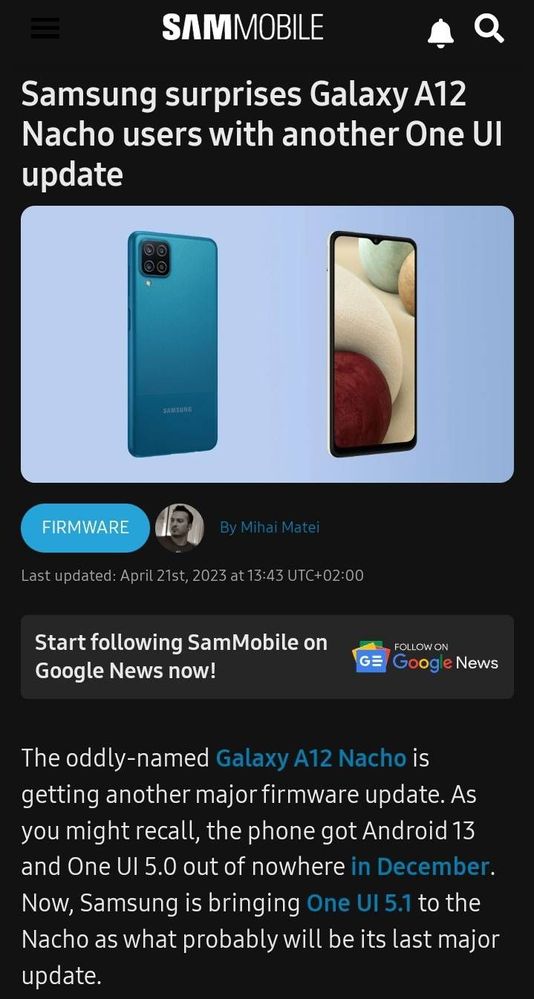 The update is currently available in Russia for now and it will arrive / come soon here in the Philippines
Update changelog of A12 Nacho (Russian model)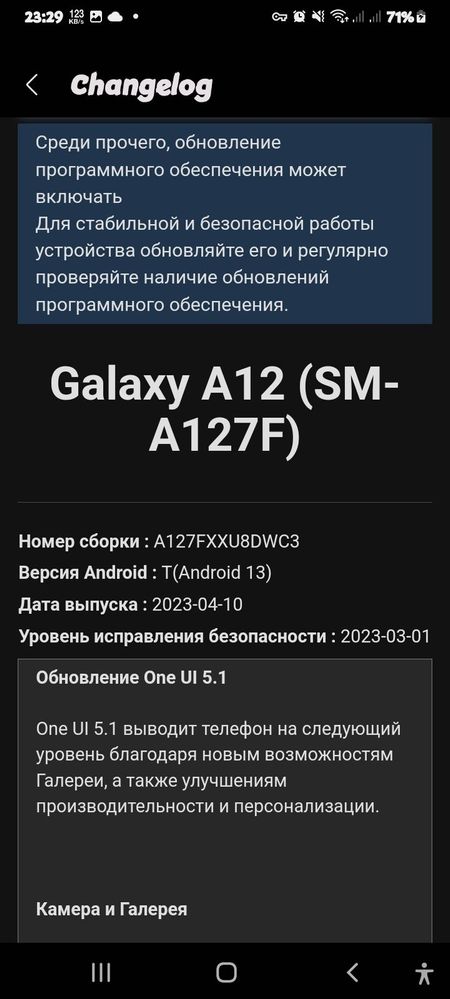 Hello ljbulusan,
Thanks for sharing and for your keen interest in the latest One UI 5.1 rolling out to Samsung Galaxy A12 Nacho devices in other countries, which includes the Philippines.