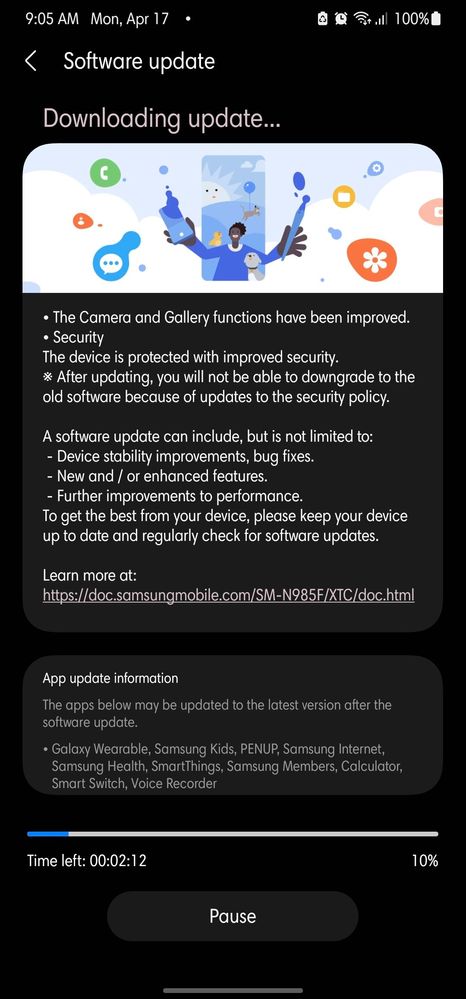 It's a 900 plus MB security, gallery and camera update.
Butete, no no!
🙈
🙉
🙊
These software upgrade is RISKY to oldie Note20-Ultra. Green line, pink line, white line, multiple choice on the way. If I still have my Note20-Ultra, I would be happy with old software, meaning: NO upgrade to ONEUI5.0 or 5.1. If I want those flashy softwares, I will buy new phone.
😄
😄
Hello swellhead,
Thanks for sharing the screenshot of your Samsung Galaxy Note 20 Ultra with the latest software updates, camera and gallery functions and a software patch.