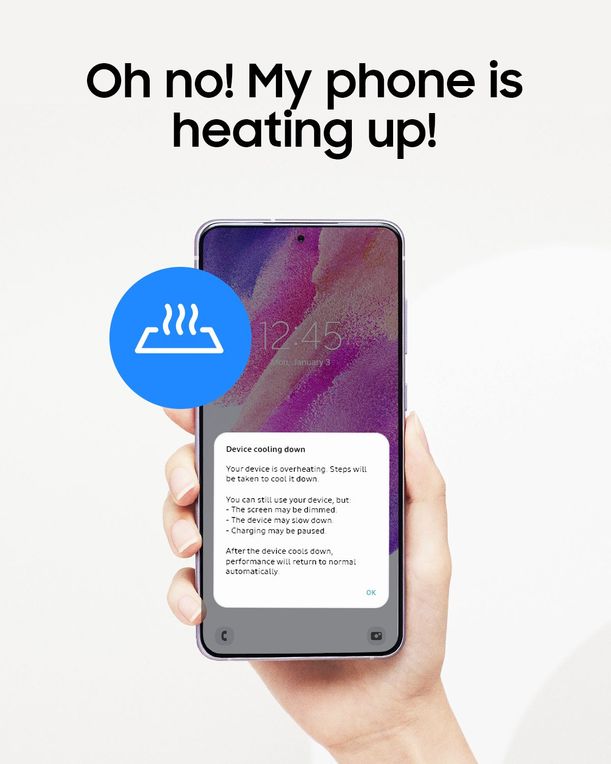 There are a lot of things that cause your phone to heat up. Some of these are downloading large files, running graphics-heavy games, and the weather being too hot.
Don't you worry because there are also some fixes you can do whenever your phone heats up. Try following these first before calling customer service:
Regularly update your phone's software.

Deactivate the Wi-Fi, GPS, and Bluetooth when you're not using them.

Make sure your device is clear of unnecessary files and unused apps.

Try decreasing the screen brightness.
Pro-tip: Regularly perform phone diagnostics using the Samsung Members app to prevent mishaps!
To learn more about overheating and what to do about it, read our full article here: http://spr.ly/PhoneHeatsUp-SM