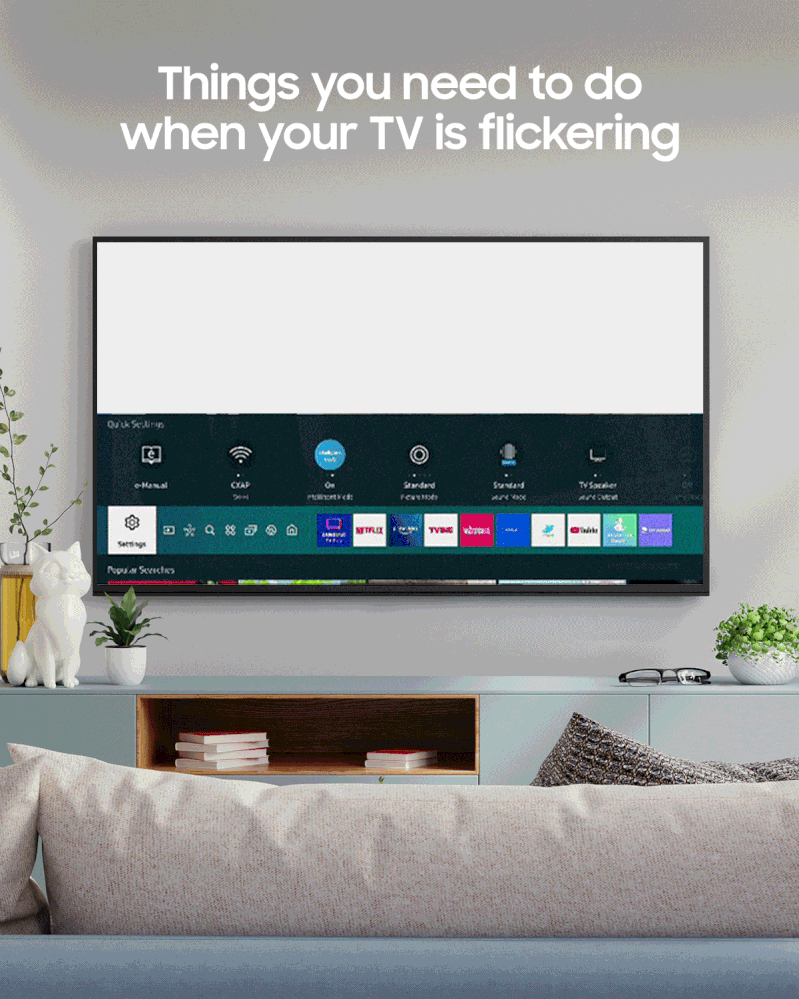 There are many reasons why your TV is flickering but we're here to give you basic troubleshooting tips to help you figure the cause.
Check the Antenna and Signal Information

See if the HDMI cable connection is properly connected.

Go to Settings and check if you need to upgrade your software.
For more information on this, read the full article here: spr.ly/CS-AVSF1