So my Galaxy Book Pro 360 showed that my connection to my Z Flip 4 is successful. But my Z Flip4 doesn't indicate that my phone cannot be connected to my laptop. I am so furious because this Galaxy Ecosystem doesn't make my like easy. I can't even Quick Share.
Laptop on the left and Phone on the right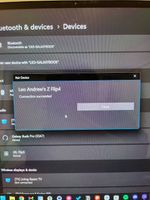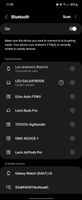 Hi, have you tried to disconnect and re-connect again and see if it helps?
Yes i have tried it so many times