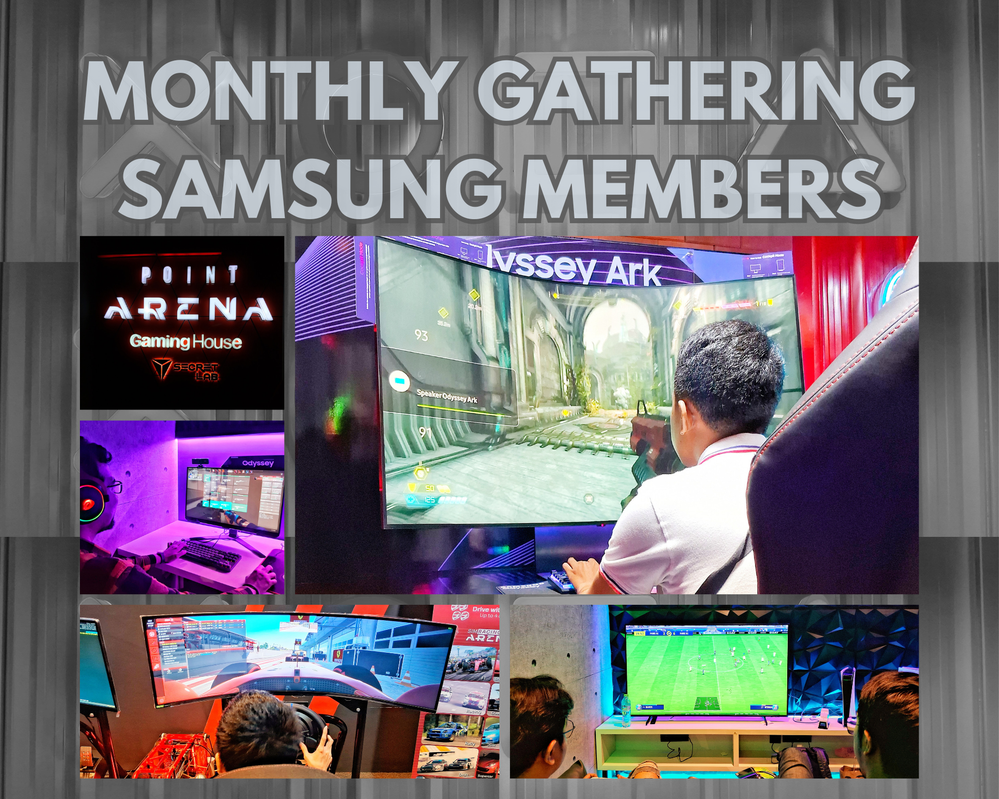 Hai, Hai Kawan!!
Tidak terasa ya, sudah dua minggu acara Monthly Gathering Odssey Monitor telah berlalu. Tapi keseruannya masih terasa hingga saat ini.
Apa sih yang membuat seru?
Akan aku bahas dipostingan kali ini.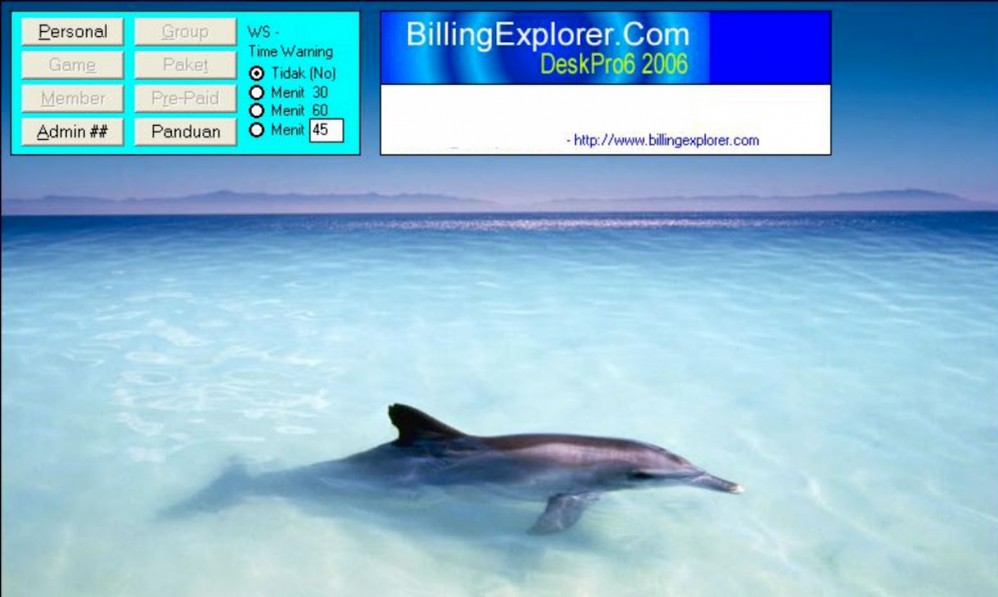 Google/Kaskus
Siapa diantara kalian yang pernah merasakan bertemu dengan lumba-lumba yang ada di gambar ini?
😆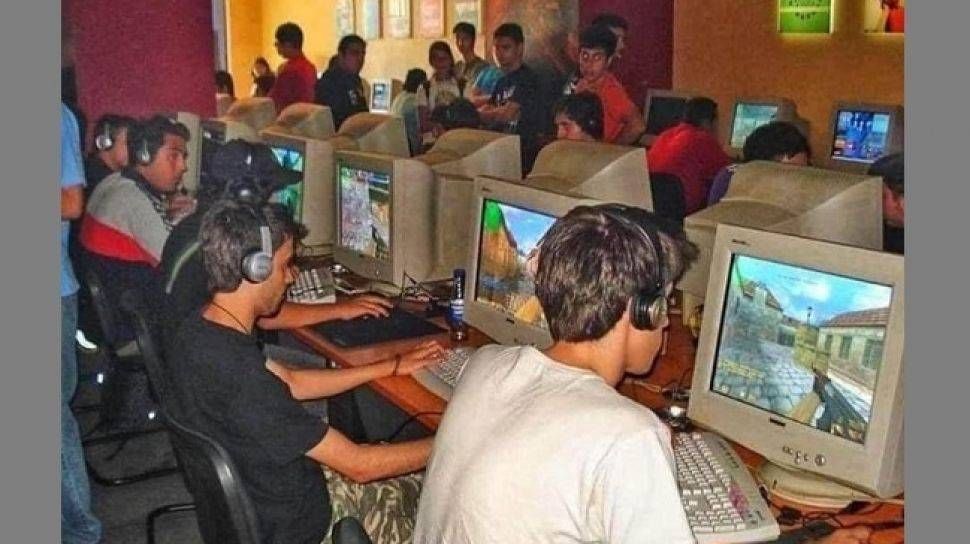 Google/Suara.Com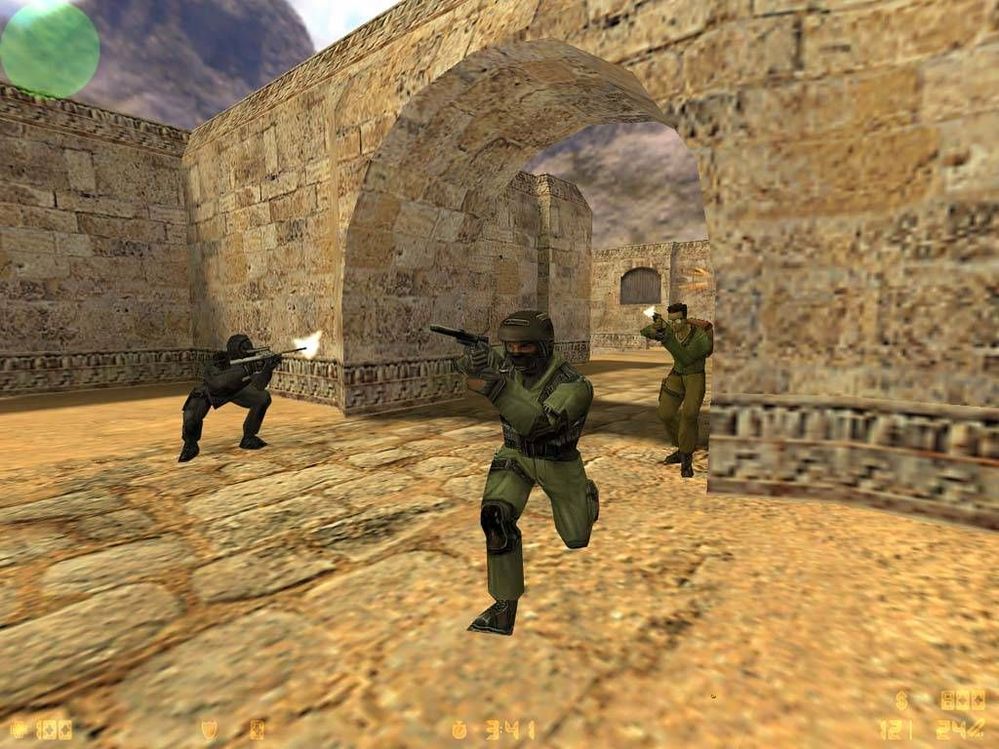 Google/Kincir.Com
Atau mabar di warnet bersama teman kalian?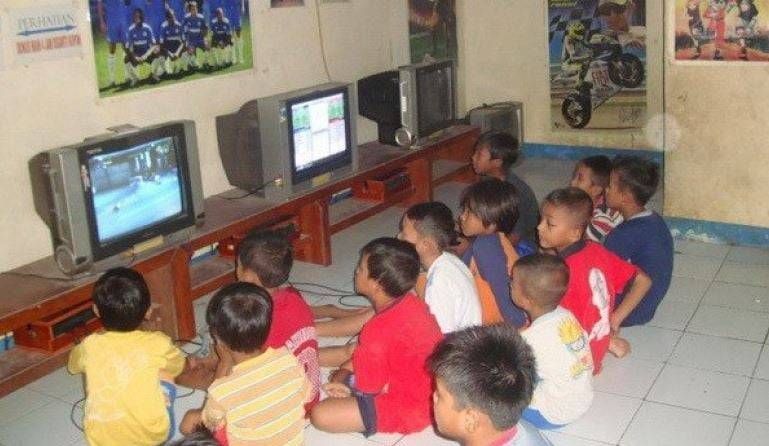 Google/DuniaGames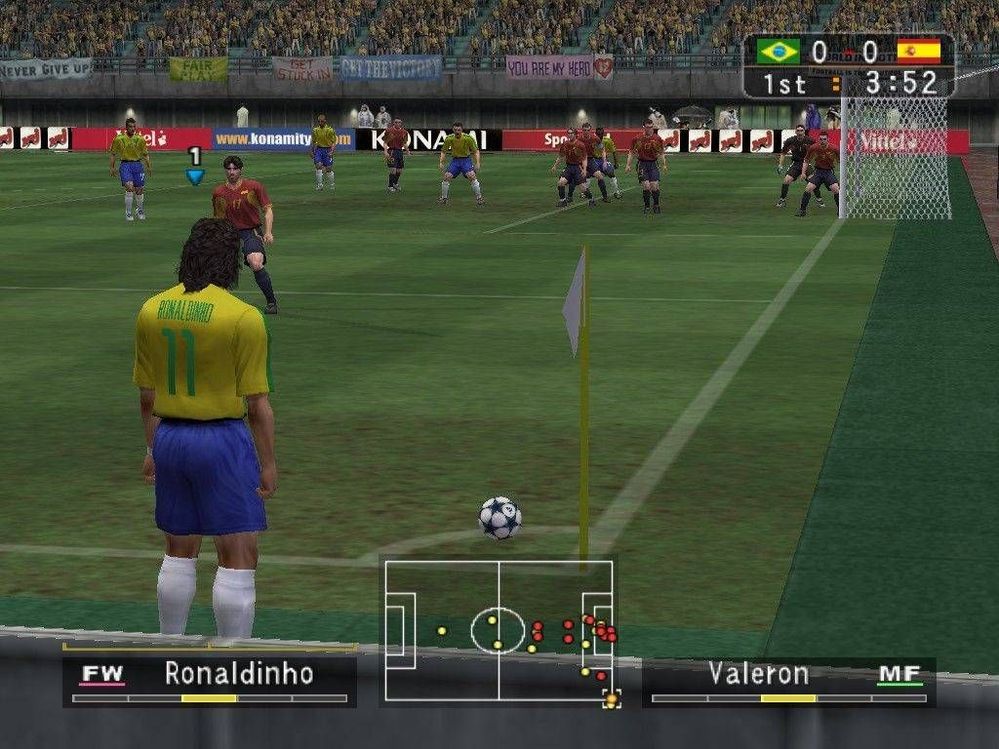 Google/Kincir.Com
Atau bergantian sewa Playstation bersama teman hingga berjam-jam sampai disamperin orang tua?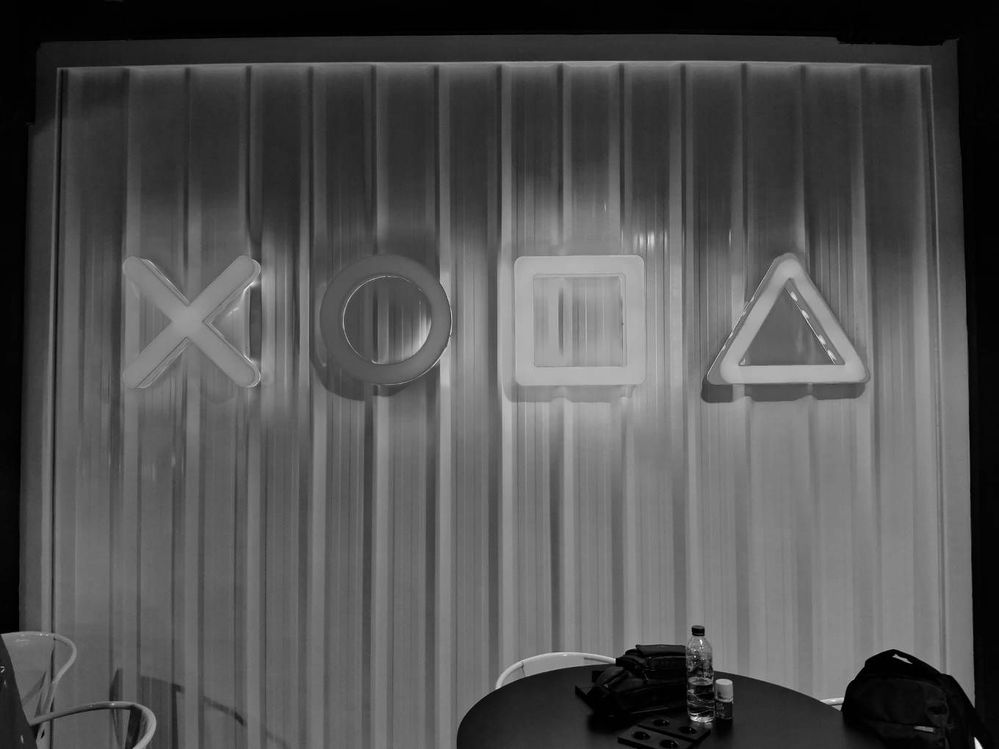 Point Arena Gaming House Jakarta
Nah, itulah keseruan masa kecil yang kembali dirasakan saat Monthly Gathering Samsung Members di Point Arena Gaming House Jakarta.
Yang pastinya, merasakan experience Monitor dan Layar TV yang WoW punya dari Samsung.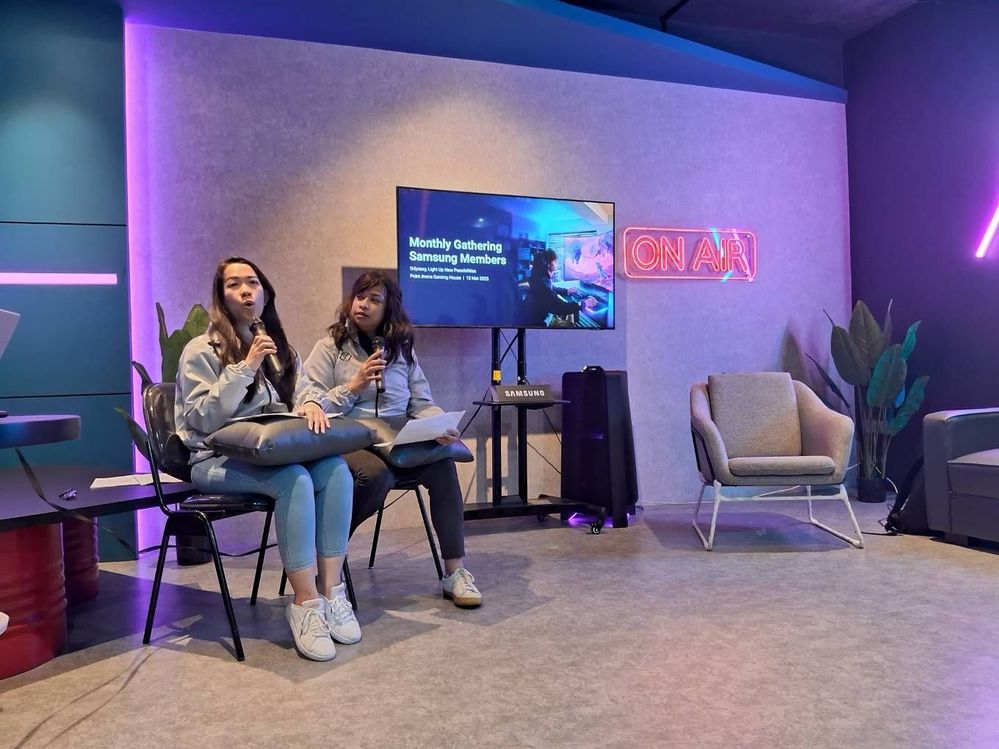 Mari berkenalan dengan MC kita kali ini,
Kak Christine dan Kak Namira.
Di Point Arena ini, untuk semua monitor dan televisi menggunakan produk dari Samsung.
Point Arena sendiri memiliki 3 Ruangan, ada ruangan untuk PC Gaming, ruangan simulator, dan juga ruangan PS atau Playstation 5 itu menggunakan Samsung TV.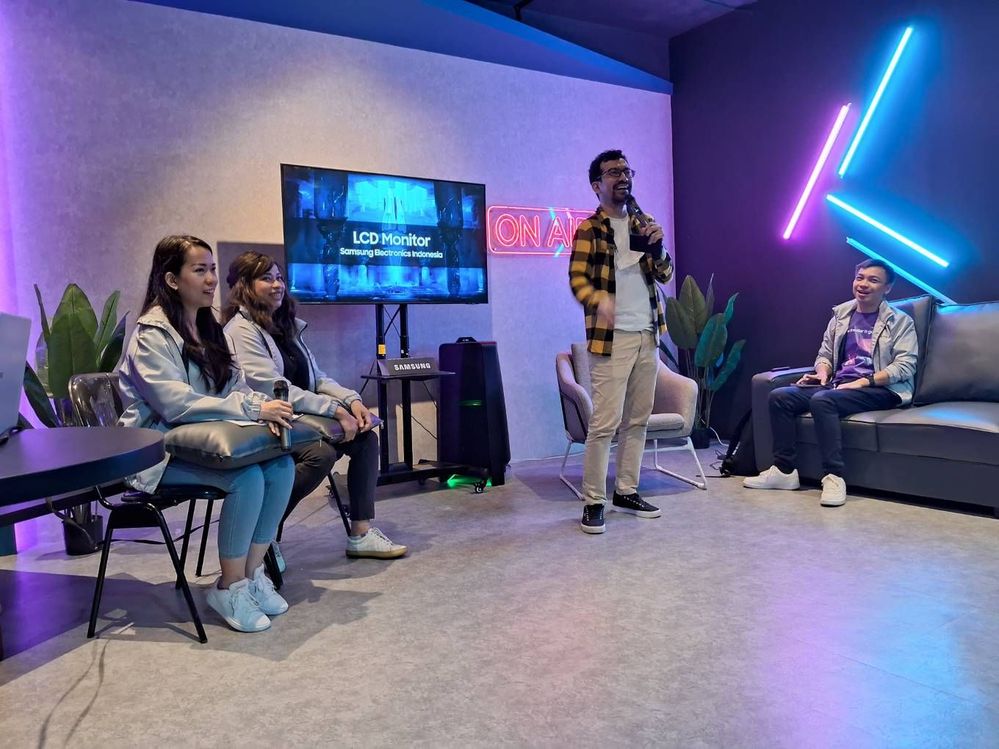 Pesan Mas Ivan, jika ingin bermain game ingatlah produk-produk Samsung
ucap Kak Reylando saat membuka acara Monthly Gathering kali ini.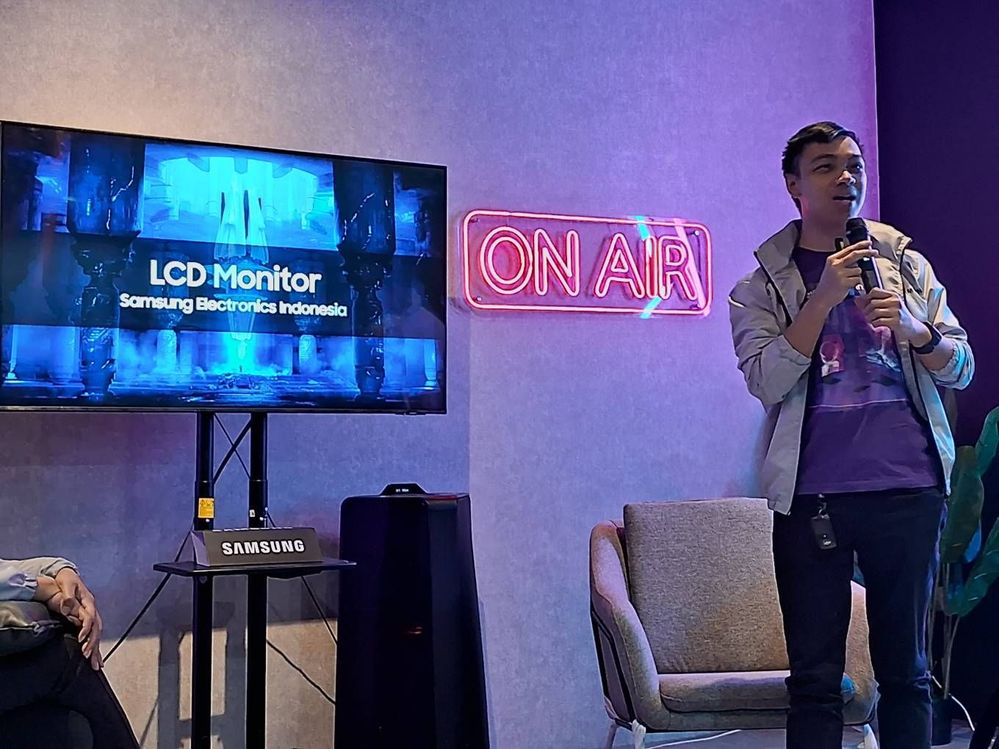 Mari aku perkenalkan, Kak
Ivan Adi Wibowo - Produk Manager Samsung Monitor (Bukan David Gadgetin ya).

😁
Kita simak, apa yang disampaikan oleh kak Ivan.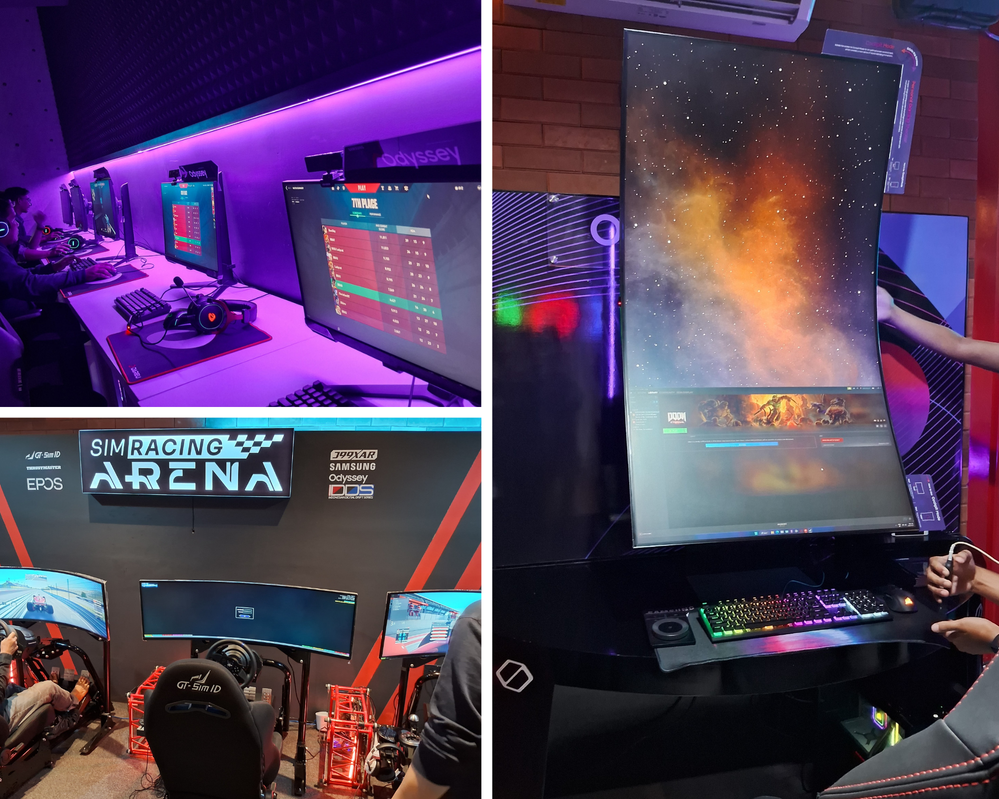 Penjelasan pertama, Monitor yang terdapat pada Point Arena ini terdiri dari Monitor Odyssey Ark, Monitor Kompetitif Gaming, Monitor Racing Simulation.
Odyssey ini adalah sub-brand dari Samsung untuk produk monitor Gaming.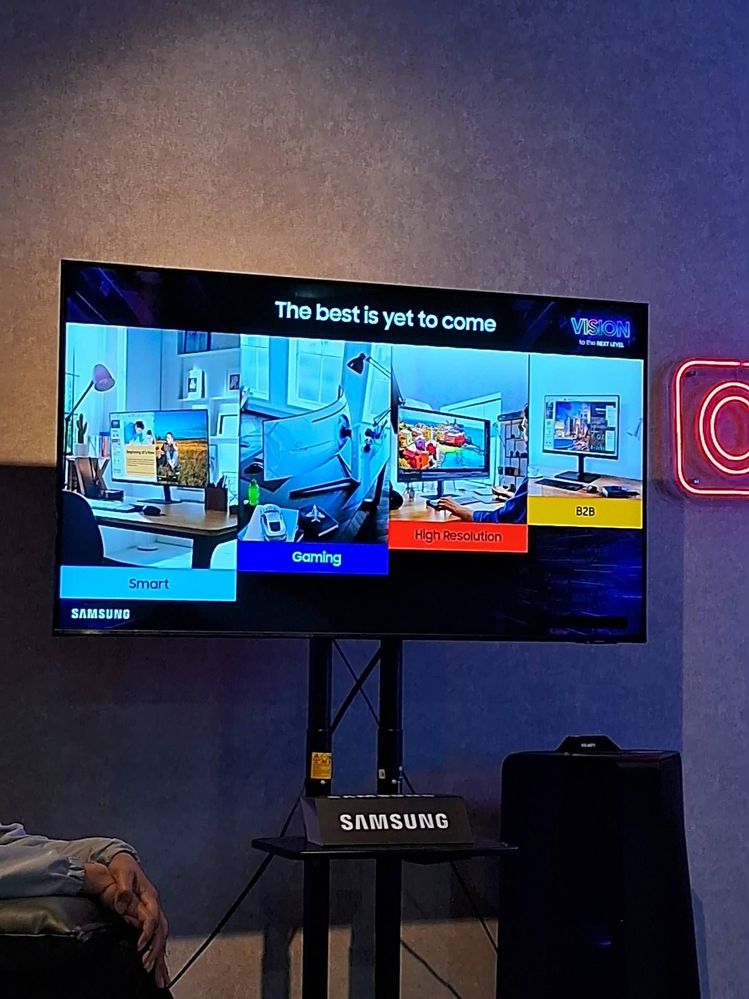 Selain Odyssey, ada beberapa opsi monitor Samsung, ada Smart Monitor, ada Gaming yang akan kita bahas, ada High Resolution Monitor untuk para professional atau Conten Creator, dan ada Monitor B2B untuk sektor Commercial.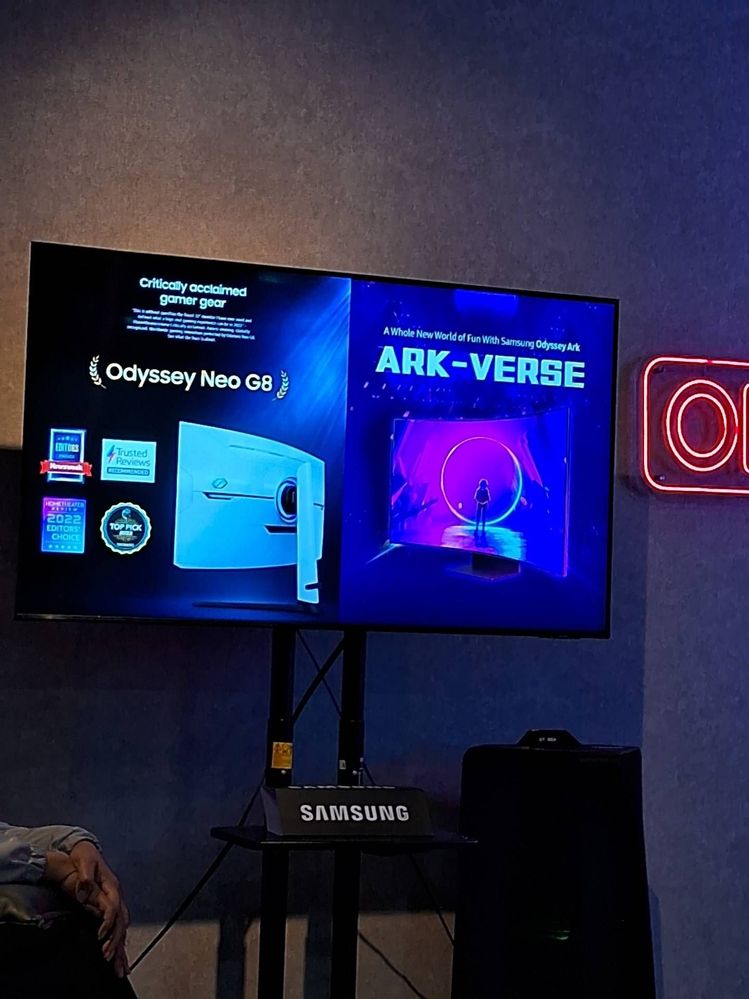 Ini adalah dua produk highlights pada tahun 2022-2023.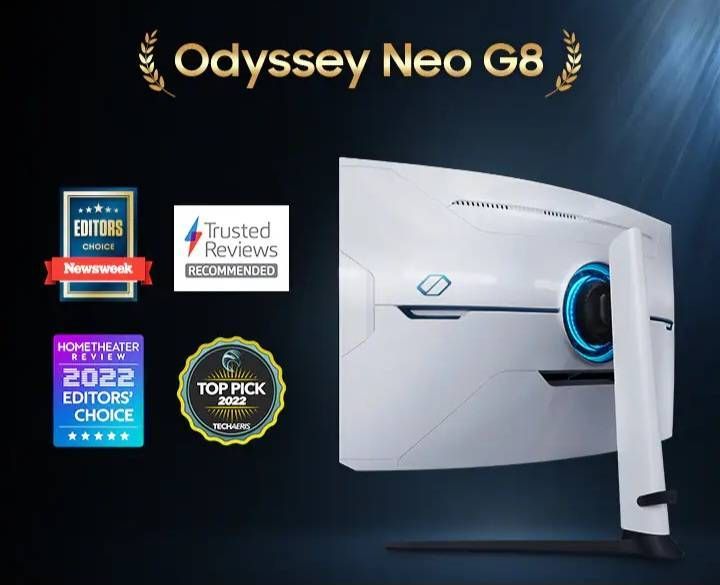 Samsung.Com/Monitor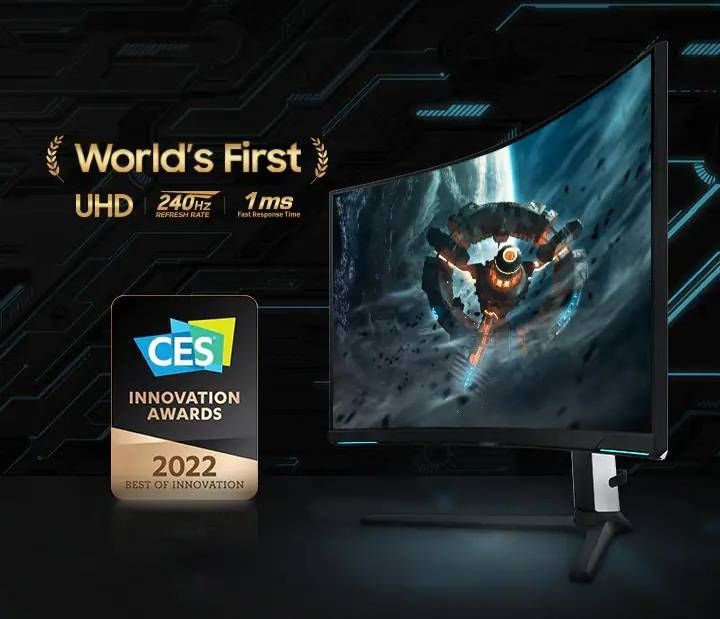 Samsung.Com/Monitor
Odyssey ARK dan Odyssey Neo G8 yang baru saja memenangkan berbagai macam award karena memberikan inovasi dan merupakan monitor pertama di dunia dengan resolusi Ultra HD dengan refresh rate 240Hz.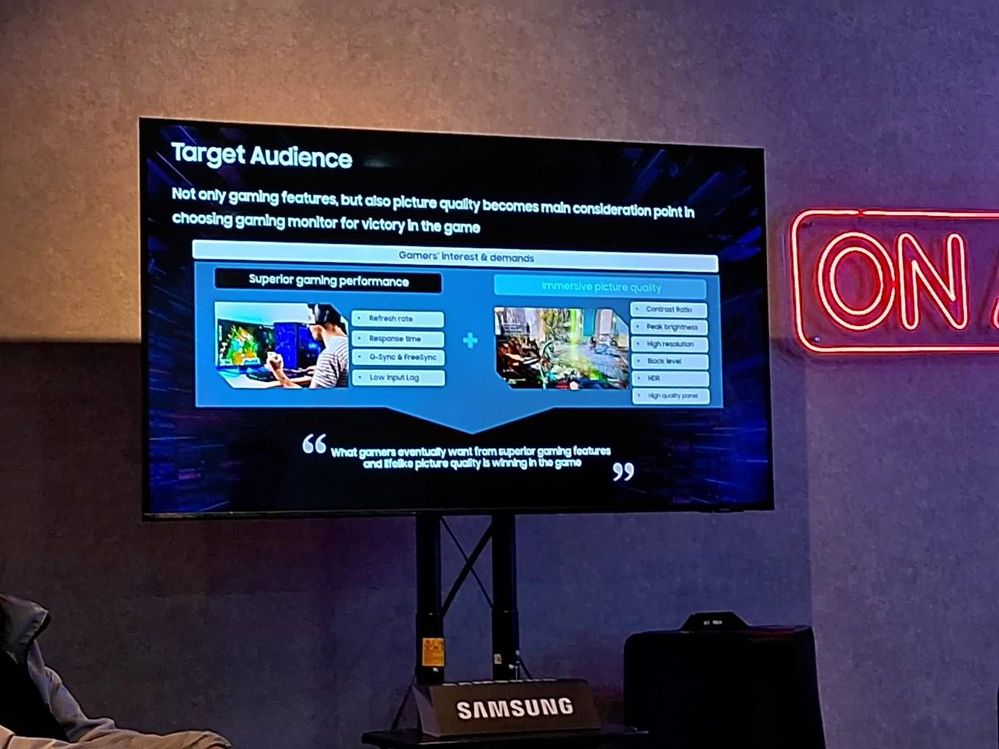 Sebagai Gamer, kita menggunakan monitor pastinya bukan yang biasa saja, karena ingin memainkan game santai ataupun game Kompetitif itu pasti tujuannya untuk menang. Untuk itulah Samsung Odyssey menghadirkan kemenangan bagi para penggunanya.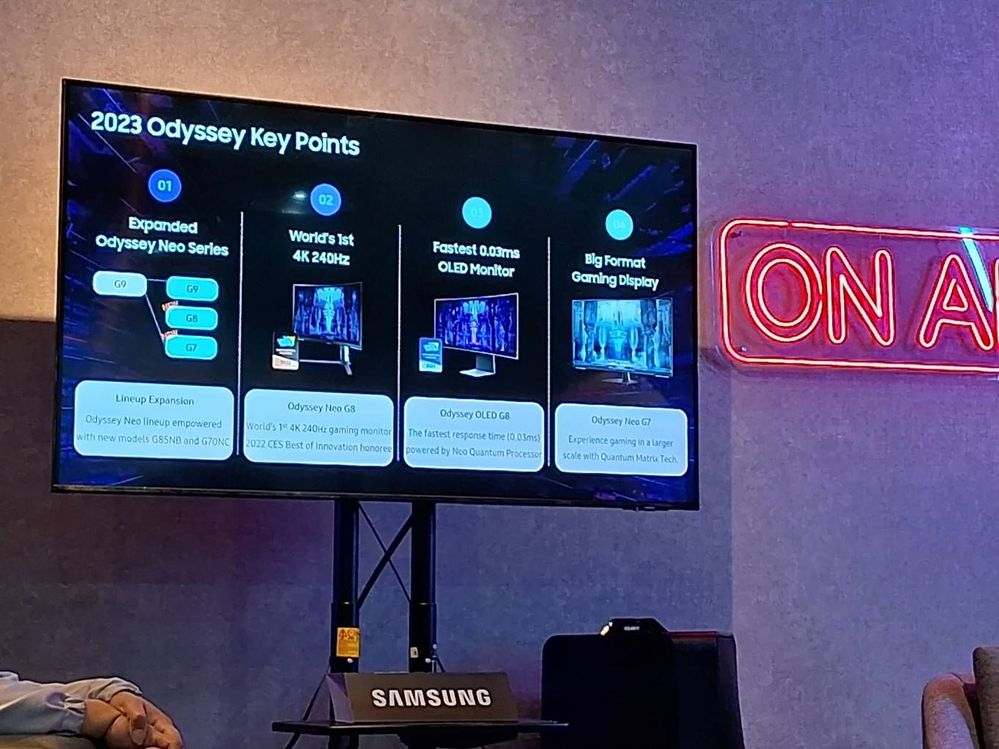 Tahun 2020 Samsung mulai memperkenalkan Odyssey G9 layar 49", lalu ada Neo G8, yang terbaru ada Oled Monitor merupakan monitor pertama dengan panel Oled, dan ada Neo G7 dengan layar 43" memiliki istilah Gaming Monitor.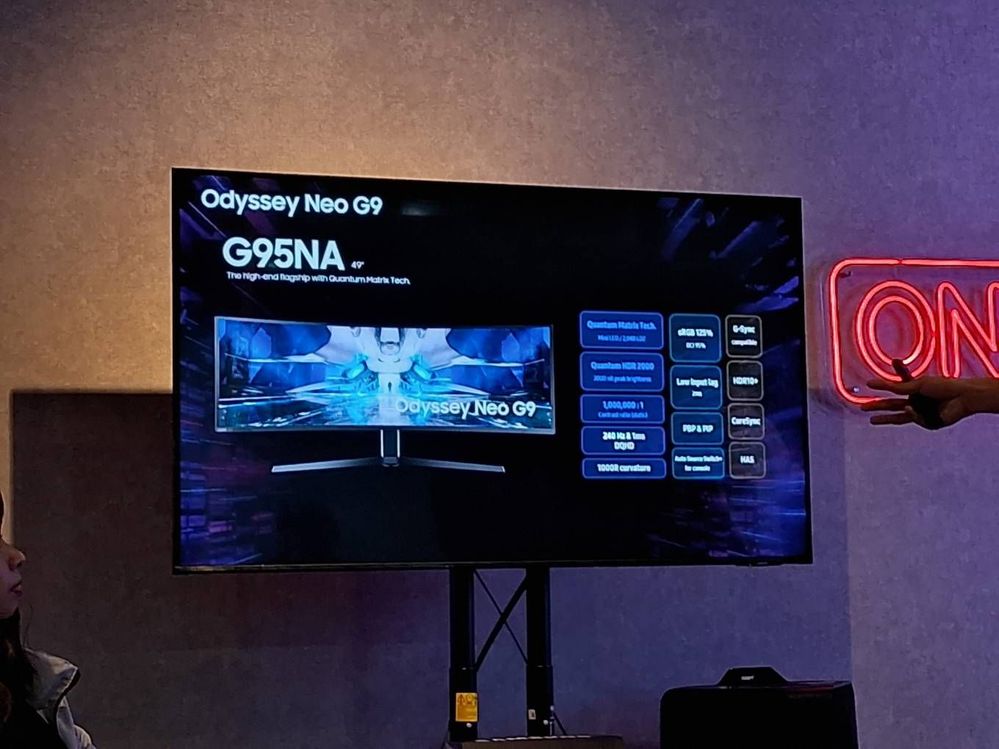 Odyssey Neo G9 layar 49" memiliki panjang ±1,2meter, sama seperti memiliki 2 monitor dengan layar 27". Dengan Resolusi 2QBtzq. Monitor ini memiliki teknologi Mini LED. Dengan layar curvature dengan radius 1000.
49" Odyssey Neo G9 Quantum Mini-LED 240Hz 1ms Dual-QHD HDR2000 Gaming Monitor with 1000R Curved Screen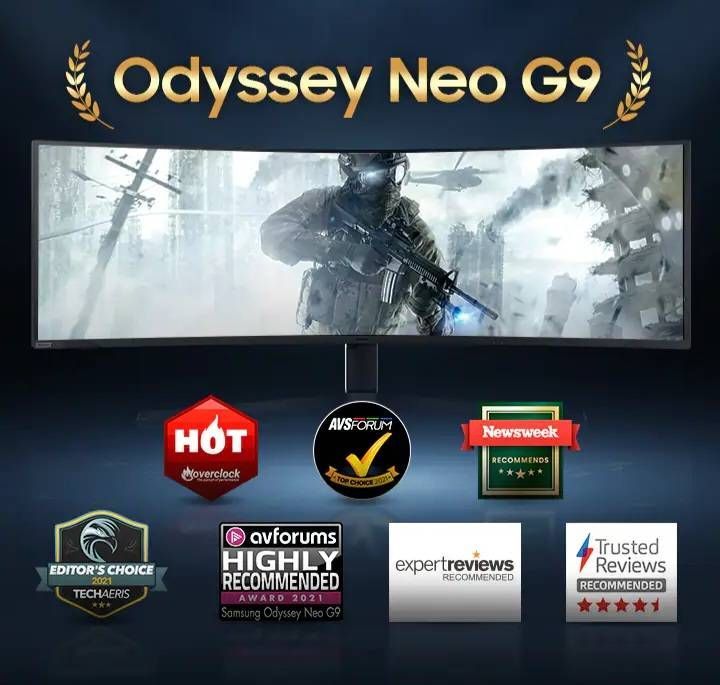 Samsung.Com/Monitor
Top 3 Features
Spellbinding visual quality
Quantum Mini-LED, which achieves next-generation depth with Quantum HDR2000, delivers exceptional picture quality, placing Odyssey Neo in its own class.

A new dimension in design
With 1000R curvature inspired by the human eye, a 32:9 screen ratio and Samsung's unique CoreSync lighting, Odyssey Neo delivers ultimate immersion.

One misstep can be the difference between victory and defeat. With a 240Hz refresh rate, 1ms response time, G-Sync and FreeSync Premium Pro, prepare to win.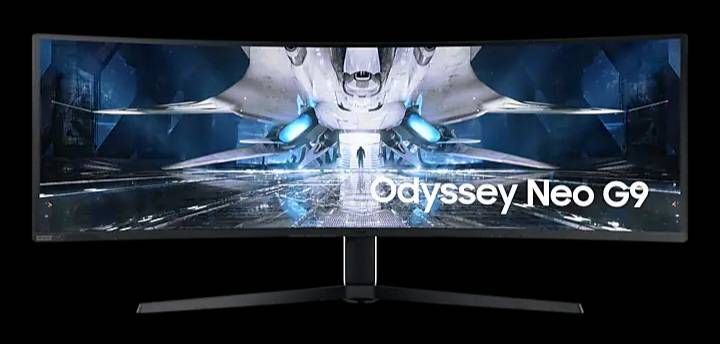 Samsung.Com/Monitor
Spesifikasi
• Resolution5,120 x 1,440
• Aspect Ratio32:9
• Screen Curvature1000R
• Brightness (Typical)420cd/㎡
• Contrast Ratio Static 1,000,000:1
• Response Time1(GTG)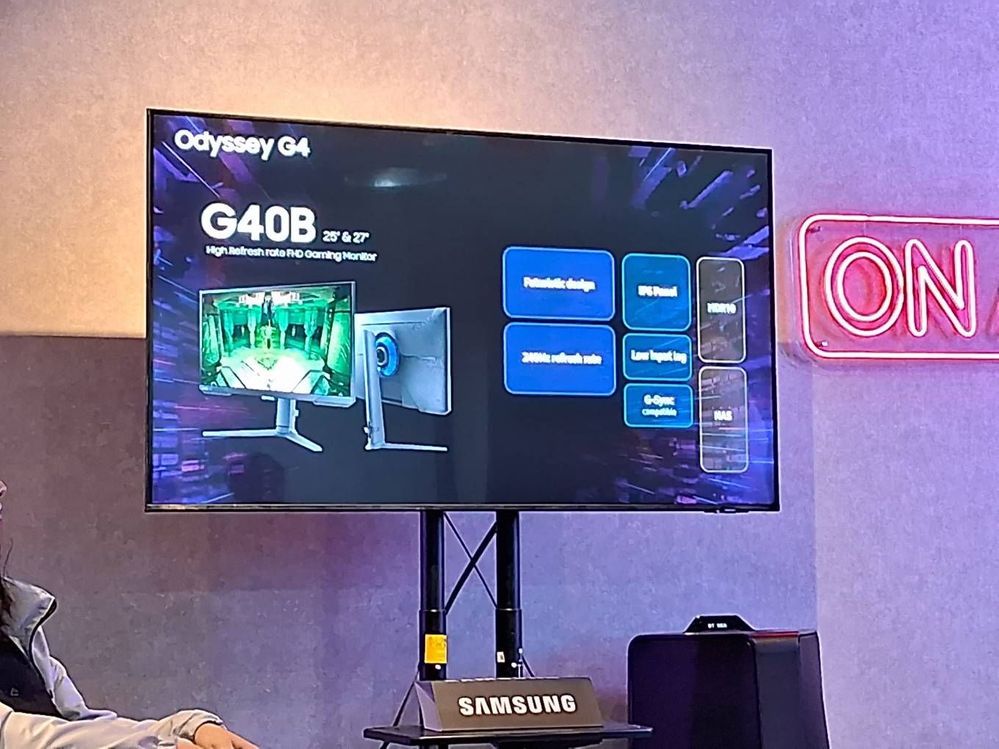 Odyssey G4 ini yang sering dipakai untuk competition gaming.
25" Odyssey G4 240Hz 1ms FHD HDR10 G-Sync Compatible Gaming Monitor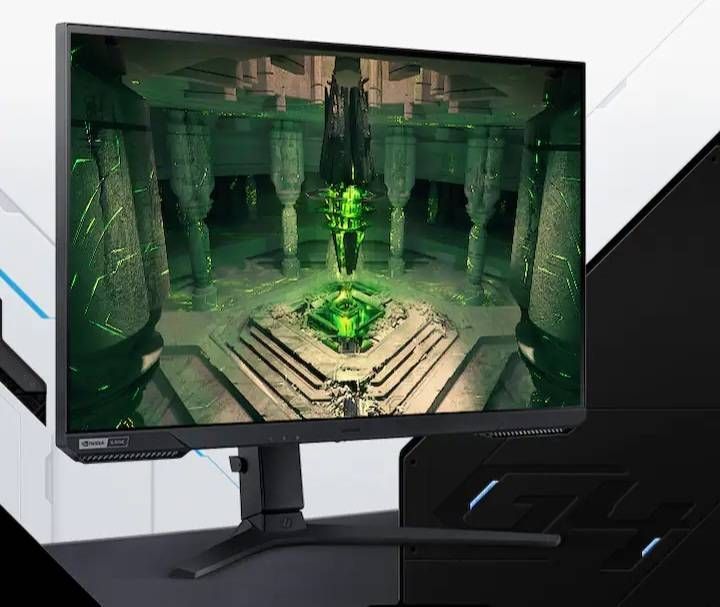 FHD resolution & IPS panel
Escape into reality-defying realism. You can see games like never before. IPS panel delivers clear colors and a wide 178º viewing angle for clarity from any viewpoint. With more pixels and greater depth, games are closer to reality than ever before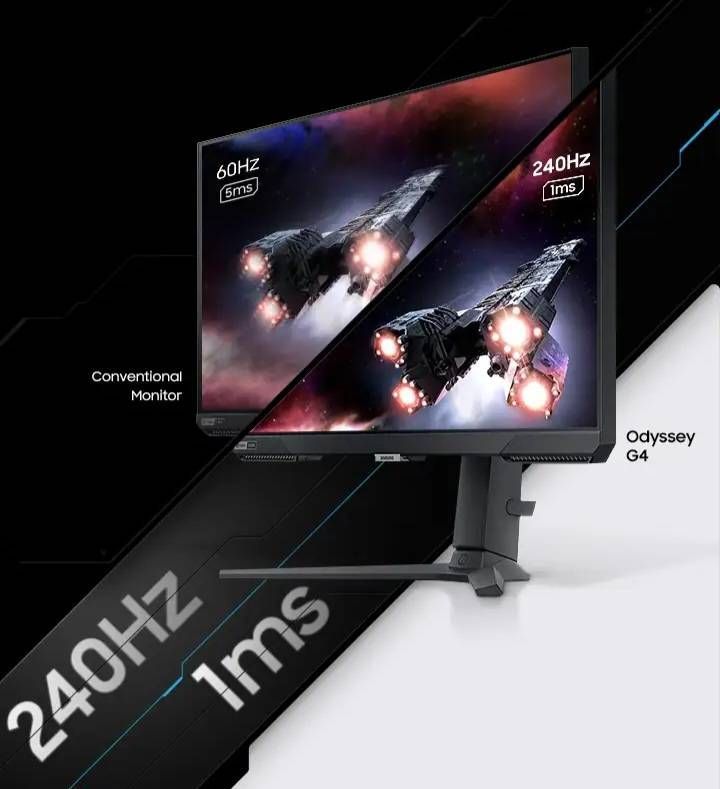 Spesifikasi
• Resolution1,920 x 1,080
• Aspect Ratio16:9
• Brightness (Typical)400 cd/m2cd/㎡
• Contrast Ratio Static1,000:1(Typ.)
• Response Time1ms (GTG)
• Refresh RateMax 240Hz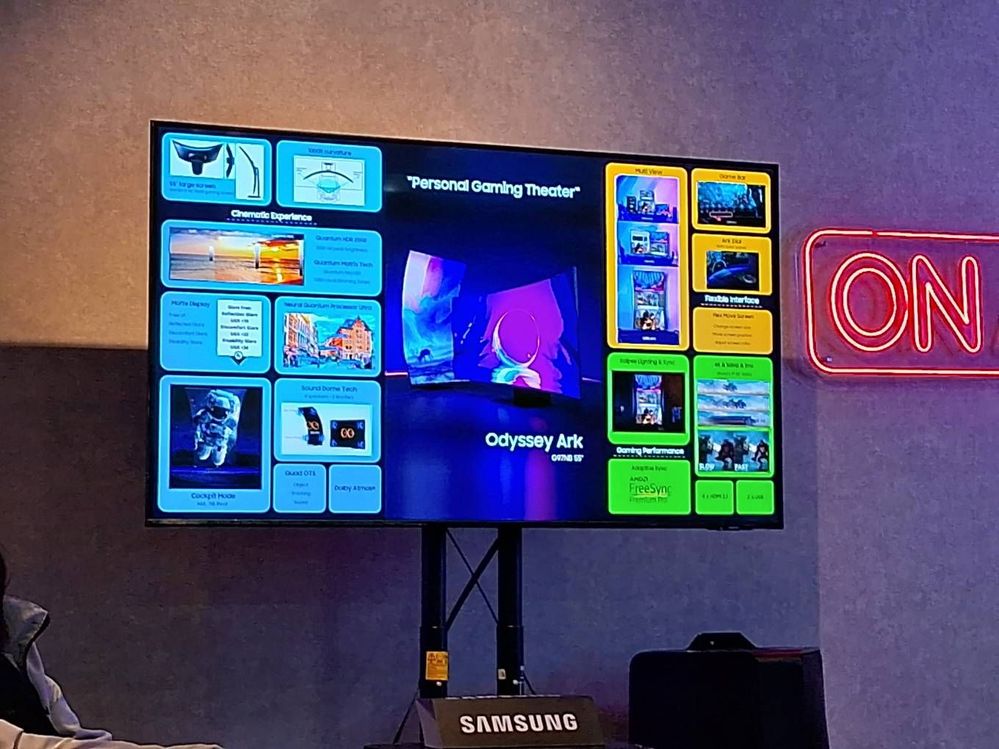 Odyssey Ark memiliki ukuran layar 55".
55" Odyssey Ark 165Hz 1ms UHD HDR10+ Quantum MiniLED with 1000R Curved Screen and Sound Dome Tech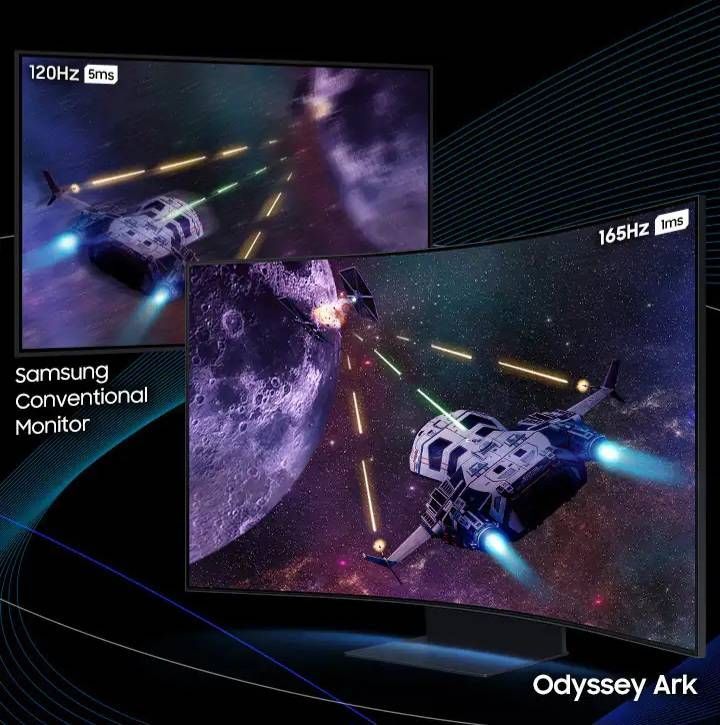 See more on a 55-inch, 1000R curved screen. Quantum Mini-LED achieves next-generation depth to deliver exceptional picture quality, enhanced by Sound Dome technology for immersive surround sound.

World class performance to win
One misstep can be the difference between victory and defeat. With a 165Hz refresh rate, 1ms response time and FreeSync Premium Pro, prepare to win.

A new definition of optimization
Find the perfect position by rotating the screen to Cockpit Mode. You can even adjust screen size and ratio to enjoy multiple content sources at once with just one touch of Ark Dial.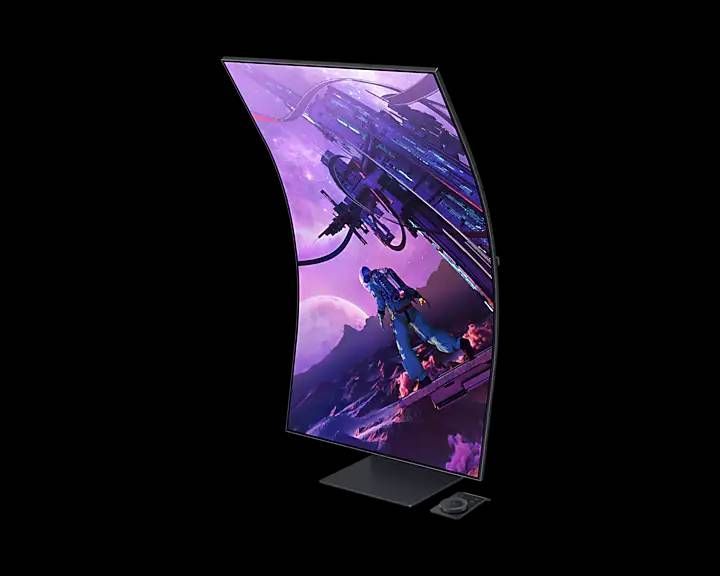 Spesifikasi
• Resolution3,840 x 2,160
• Aspect Ratio16:9
• Screen Curvature1000R
• Brightness (Typical)600cd/㎡
• Contrast Ratio Static1,000,000:1 (Static)
• Response Time1ms(GTG)
Smart Monitor memiliki fitur smart yang memudahkan kita untuk menonton layaknya Smart TV tanpa perlu sambungan PC.

Selesai pemaparan produk Monitor Samsung oleh Kak Ivan.
Samsung Members Kak Bagas, sedang experience dengan Monitor Odyssey Ark ini nih kawan
😻
. Seru banget ya, bermain dengan monitor yang bisa di putar mengarah vertikal maupun horizontal.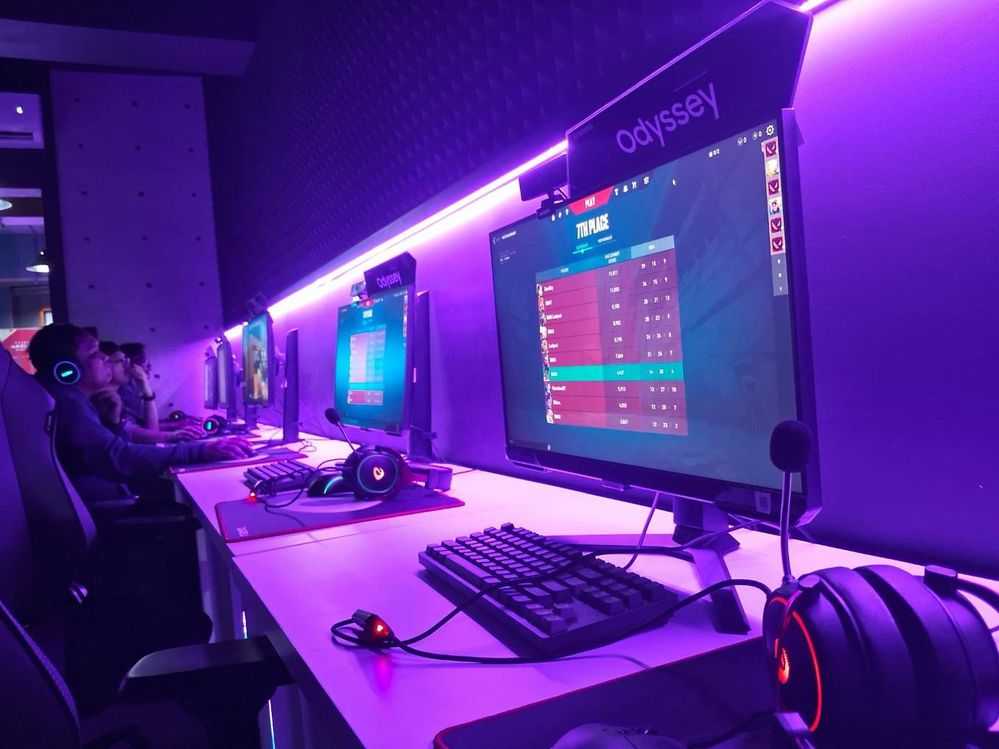 Kalau ini ruang VIP Gaming PC Room yang di dalamnya terdapat 10 buah Samsung Odyssey G4. Makin betah mabarnya nih 🤩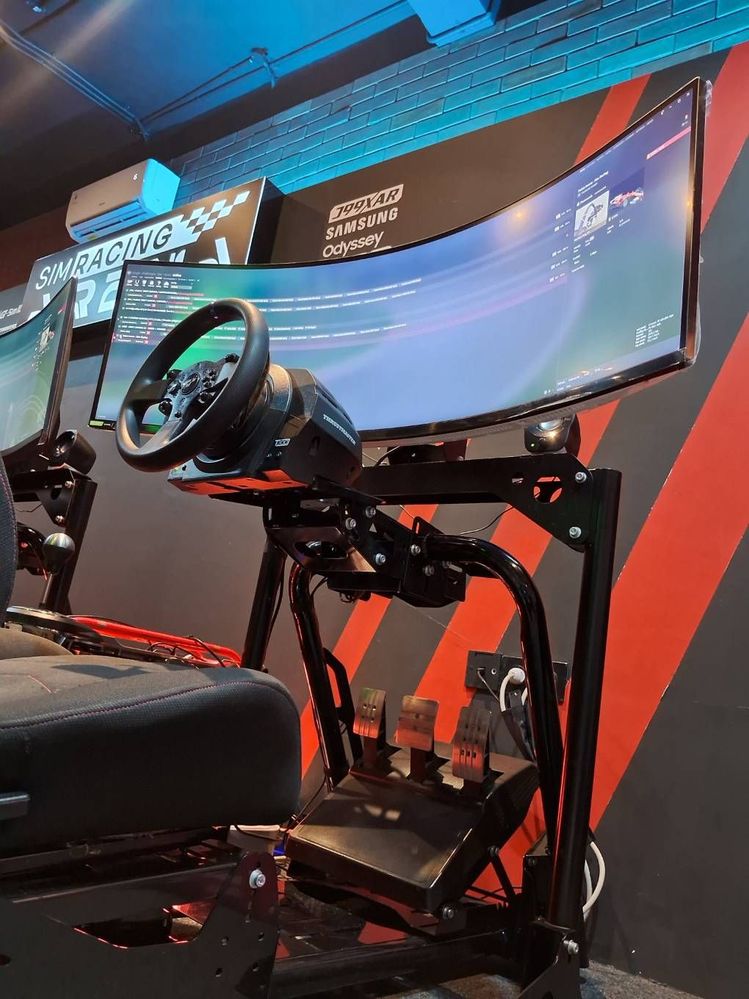 Puas mabar dengan Monitor Odyssey G4, kawan members bisa mencoba langsung ke VIP Racing Room yang teraplikasi dengan Monitor Odyssey G9. Berasa balapan F1.
😆
Kawan yang berada di daerah Jakarta atau sekitarnya, buruan rasakan serunya main dengan Monitor Odyssey di Point Arena Gaming House. Rasakan experiencenya.
🎉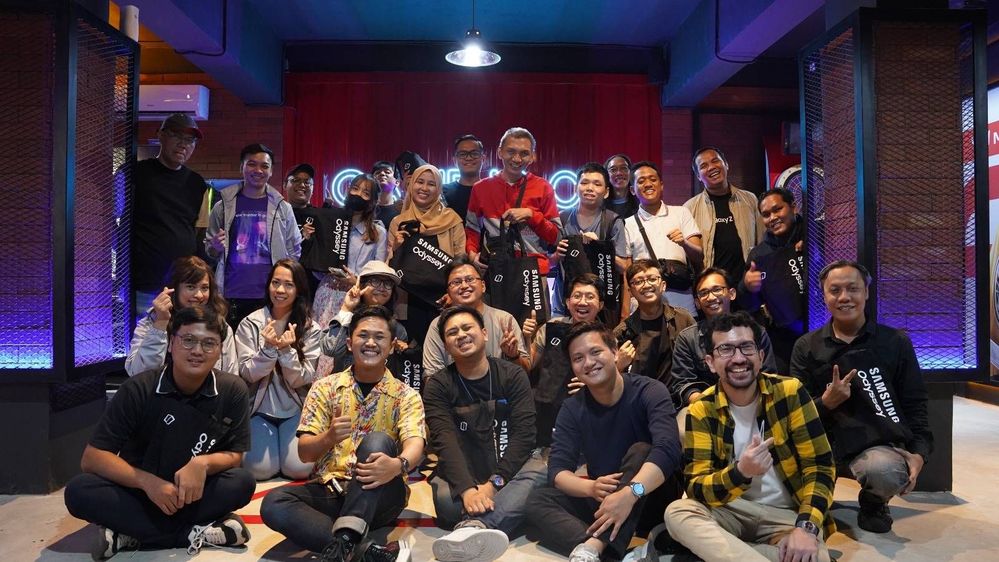 Terima kasih untuk Kawan Members yang sudah berkenan untuk membaca postingan ini hingga akhir.
🙏
Wah detail sekali info tentang Odyssey-nya. Keren!
Terima kasih sudah berbagi.
😁
🙏
Terima kasih kak fazri91
🙂
🙏
berusaha memberikan info terbaik
😀
Sama-sama kak
😊
🙏