Hello. I have been a big fan of Samsung DeX since Galaxy S8.
I really love DeX experience, but I cannot recommend it to my family and friends because I have to use Samsung Keyboard on DeX.
Honestly speaking, Samsung Keyboard as Japanese input method is not that good on DeX. As DeX offers desktop environment, I expect desktop class quality for input method app. I am eager to use Gboard instead, which is fairly good on DeX.
In fact, I use Tasker app to use Gboard on DeX as a workaround solution. This method requires some knowledge about adb and setting of permissions, thus this method is not for everyone.
My humble request for Samsung team is to let users choose input method on DeX. Thanks.
Hi Soh, thank you for taking your valuable time to give us valuable suggestions.

Please be assured that Samsung always strives to provide the best user experience on the device, we would like to inform you that it will be considered as a valuable feedback and value your time contacting us.
We certainly bring it to our developer team for further review.
Hopefully, the features that you're expecting might be added in a future update.
yes,I agree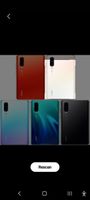 me too