Hello there.
I have a s21 FE, a tab s8+ and a smart monitor M5. I want the s21 FE to mirror its screen in both devices (M5 and tab s8+) because I teach and apply coaching sessions using either Powerpoint or Google Slides as a resource via Google Met, which doesn't allow me to see my client once I share my screen.
Since the s21 FE has the better specs, I decided it would be my go Dex, connecting to Met and showing the clients, whilst the monitor shows it in big screen and I use the S-Pen on the tab s8+ as a whiteboard.
my actual questions are: is that possible? How can I do it: wireless or wired? And which will provide me the best response (screen refresh ratio and S-Pen latency)?
Thank you all in advance 😄
Samsung SM-A530W Needs An Urgent Software Program And Android O.S Might Need To Download+Install Miscellaneous Items That Require A Few Unknown Modification To Set Up And Apply Anything Needed I May Have Missed.
Xcanada_333Ab@Outlook.Com
013Ontario@Gmail.Com
807-323-3432 Or,
807-789-1536.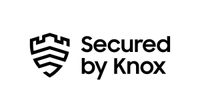 How Do I Use These Downloads Without Any Problems? They Are Located Above This