Samsung glance at lock screen is not disabling
Are you referring to Face Unlock?
If so, just go to Settings > Biometrics > Face Unlock & Toggle it OFF.
Or you have done that & it's not working?
Do you have Smart Lock enabled for Location? That could give the impression that Face Unlock is still enabled.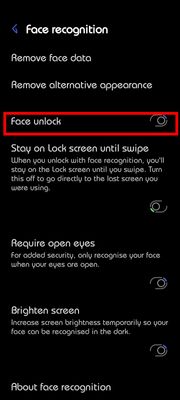 Hi Purvil, please got to settings >> lockscreen >> Wallpaper services >> then choose the option "None".
Restart your phone after following the steps and check if your issue is resolved.