Samsung Galaxy A8 user with One-UI OS & I recently opened the Developer Options to adjust a few settings when I found this new Option for "
Force Full GNSS Measurements
"
Does anyone have any information as to what this may do?
Tried a web search & basically found technical details about it. The explanation read's something about "Duty Cycling" giving me pause for further information...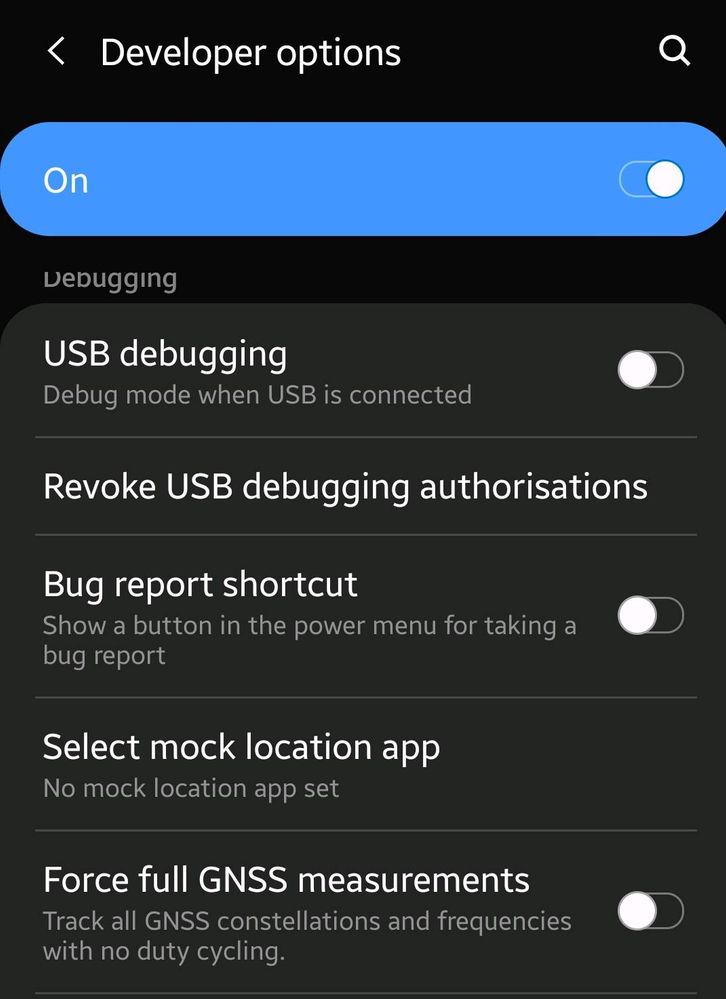 There's some things in Developer Options that CAN be useful for the consumer - This is NOT one of them!
Enable USB Debugging is useful for Flashing the Stock Samsung Firmware (and possibly for Root on devices with Unlocked Bootloaders) Running adb commands etc - But.... If you're not familiar with what these things do - Best advice - Do NOT play with them
😉
🐧
I agree with you
👍
Am hoping that someone might have some knowledge of this aspect to share with us all...