Options
Mark as New

Bookmark

Subscribe

Email to a Friend
Hi I have several questions if you are able to help I would appreciate that.
About the battery for my Samsung Galaxy Note 9.
In the about phone status, it mentions the battery is rated at DC 9V; 1.67A.
When I had the screen replaced at a store in Oshawa, Ontario, Canada I also had the battery replaced. Please take a look at the screenshots attached.
Also my phone number is displayed as +1-437-855-7487
If I live in Oshawa, Ontario, Canada, shouldn't my phone number just be 437-855-7487? In the Samsung account profile it is displayed as 14378557487.
Can you please help me because I am being seriously harassed by Google Facebook and other tech companies.
About my Samsung Account, Initially I had one samsung account registered with my outlook email account: junaidnurlovelyislam@outlook.com
When I use that email address to log in to Samsung Account, I am receiving the 2 step verification messages from a phone number
919-432 -5344. I have tried everything from switching messaging apps from Signal messenger to Samsung SMS app and still the verification codes I am getting are from (919) 432-5344 number. So I created another Samsung account with my email address from my college: junaid.nur@dcmail.ca.
Currently, I have 2 Samsung Accounts because of these tech giants.
it seems like these tech companies are able to get into the samsung server
I tried this process again and the samsung verification came from :+19718036978 while using the Samsung SMS app.
I have been experiencing this for 20 + months.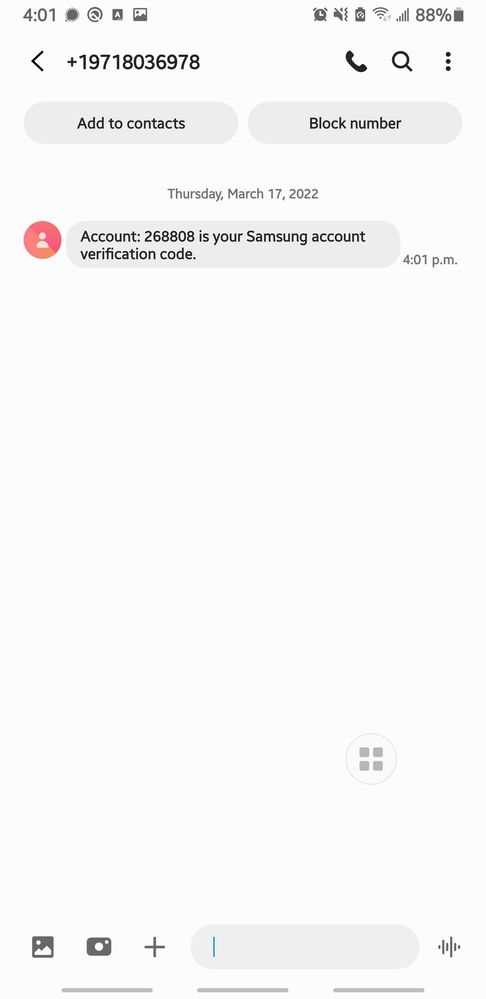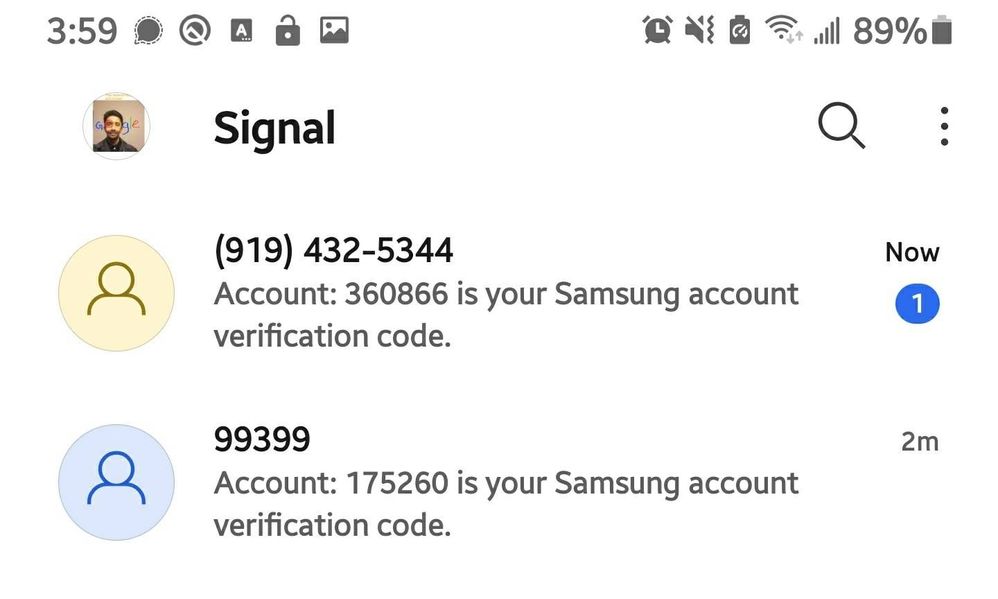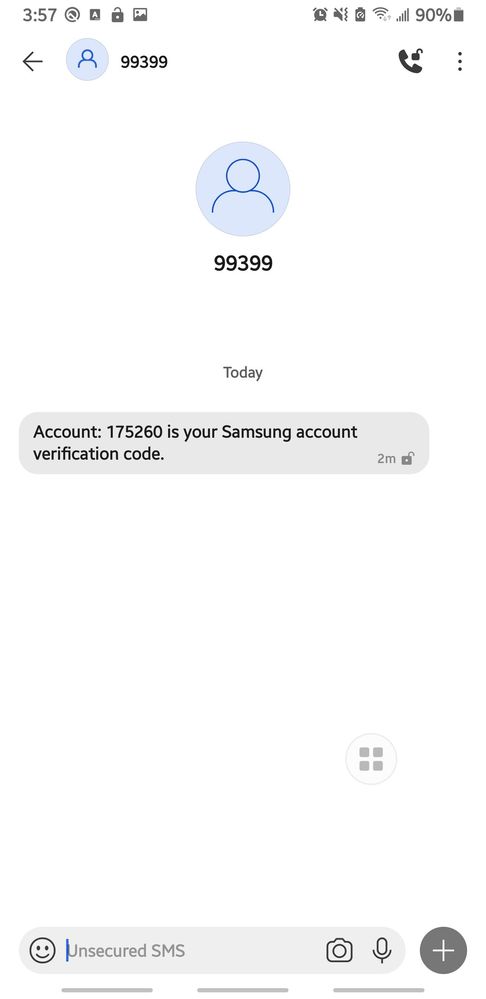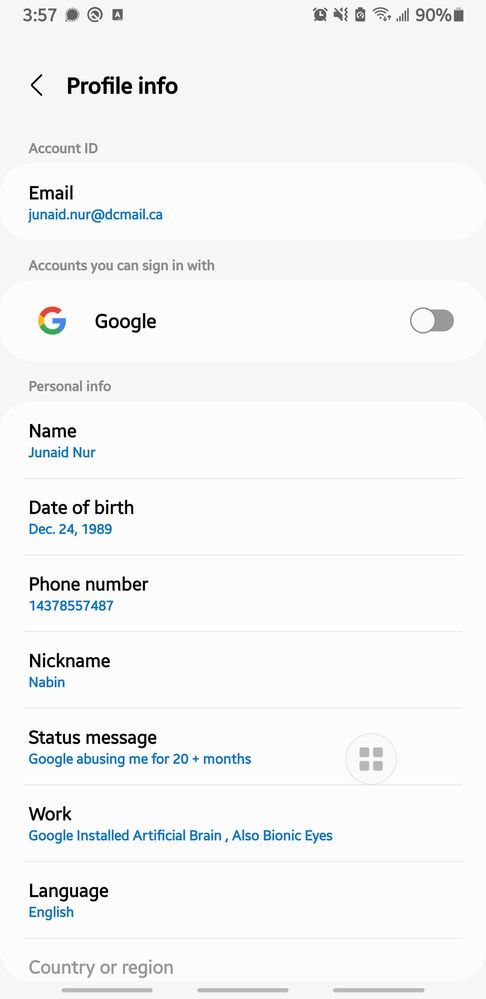 2 Solutions
Options
Mark as New

Subscribe

Email to a Friend
Without addressing any of your concerns, the first thing that you should do is to remove all of your personal information. ie: Phone numbers & email addresses!
It's not surprising that you have privacy issues when you post your information on a public forum.
Options
Mark as New

Subscribe

Email to a Friend
LISTEN TO @RedDogRabbit - Delete posts with your personal information.

No wonder you are having problems. You are giving out personal information and are confused with how your phone works. You do not need Google installed on your phone if you do not want to use their services.
The Samsung cloud is no longer available, so I recommend using the cloud that you have an associated email.
Sign out of your Samsung account, sign back in and change your passwords. Once you do, link your email address to your phone and sync your phone with the cloud to back it up.
Google is only on your phone because YOU allowed it.

Wise up.

Let us know what transpired