Trying to unistall my weather home.
It's taken over my Note 10
Thanks
Weather home? What do you mean?
Can you post a screen shot of the app you are talking about?
If it's this one, then follow the instructions on the link below.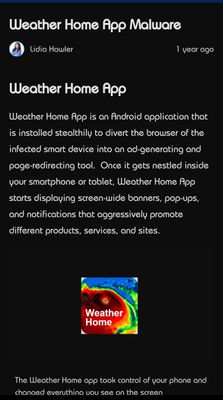 Hi, we request you to write back to us with the detailed description of the issue to assist you better and also please share the screenshot of the issue.