Options
Mark as New

Bookmark

Subscribe

Email to a Friend
For some reason a star icon has appeared in the top right of the screen; in the top left is an arrow pointing left (it does nothing!); at the bottom of the screen, in the task bar area at the bottom, other icons (I recognise Share, Bin, and - I think - Graphic EQ) have appeared beneath the Contact, Messages, Phone and Camera soft buttons. These icons seem to float slightly when I tilt the screen, almost as if they are superimposed. When I tilt the phone horizontally, another set of navigation buttons appear from off the bottom of the screen.
I've no clue where they've come from and have tried all ways to get rid of them bar a hard reset.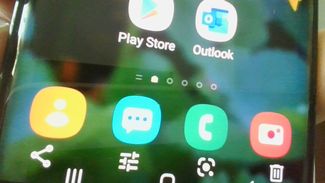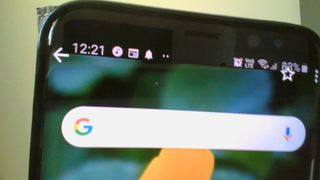 I'm wondering if it was the last software update, in June? Any ideas?
Samsung S8+
Model SM-G955FD
Android 9
Software is up to date
Thanks!
Options
Mark as New

Subscribe

Email to a Friend