All of a sudden my screen will only show in portrait and will no longer rotate to landscape when the phone is turned. Have checked the Settings and the appropriate feature is turned on.
What device?
You are sure that you don't have the screen orientation locked to Portrait mode in the QS Tiles?
Did you try a simple Reboot?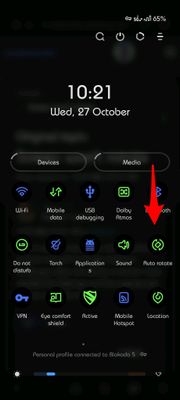 Thanks. That did the trick