Hi Samsung Members, 💙
Happy long weekend! It's the last hot topic of the month of July already, therefore make sure to check out and engage the Members Monday July post here!
Also, the Unfold Challenge is ongoing right now until Aug. 5th, 2021. Don't miss your chance and for more details check it out here!
[HOT POST ]
This week's hot post contains information on the Samsung Note 20 Ultra's July security (Rogers). For more information, check out the post here. Thanks @Tallman for sharing!

[HOT KEYWORDS]
The most common keywords used this week are #Galaxy S and #Wearables.
[WEEKLY HOT SOLUTIONS]
Are you wondering how to recover deleted photos like @GeM7? Check out @Kaler's and @Georgine's accepted solution here to see how it's possible to recover!
Are you having difficulties deleting your Internet/Chrome search history? Thanks @RedDogRabbit for helping the users in the community to better locate this feature, check the post out here!
Are you looking to purchase a better charger for your Galaxy S21? Check out different suggestions and the accepted solutions where everyone contributed here!
Cheers,
The Samsung Members Team
Hi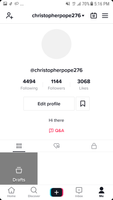 The daily activity is a great feature. Did the Pace Setter feature get removed in this update? I really like that feature and it appears to be missing in the new update.