I update this subject on Friday March 31 , 2023...TO see my conclusion please read the conclusion at the end of this post...I also included new photos...
Thank to @Samsung_Ben to refer to this article on the Weekly articles of the Community .
I took this picture with 2 differents devices...Samsung 23Ultra and the new Canon R7 with a professionnal lens Canon EF 100-400mm f/4.5-5.6 L IS II USM . Due to the APS-C sensor, you have to multiply 400mm X 1.6 to get the right focal lens...400 X 1.6 = 640mm...
Canon R7 + 1 lens Canon EF 100-400mm f/4.5-5.6 L IS II USM= R7 Regular price 1999.99 + lens 2,999.99 + taxes = $ 5,750.00
Samsung S23Ultra Regular price $ 1,709.99 + taxes = $ 1,966.50 and you have 4 lens
To get the same result, i zoomed at 30X on my S23 Ultra and as you can see, those pictures looks the same. So we can say that 30X is the equivalent of a 640mm lens...BUT, if you enlarge the Samsung's picture, you will see some BLUR and it's only because the photography's rules haven't be respected on my S23U...
So, if Samsung resolve this problem, i can be sure that i won't need anymore to bring with me my Canon with this heavy lens...the BLUR is there only because the picture wasn't took at the right speed to FREEZE the movement...Pictures were took at 4:3 format on both devices but at 32,5MP on the R7 compare to the 12MP on the Samsung zoom lens . (this will make a big difference if we want to CROP the image...)
If you want more information about this, please check the following post :

OH! i forgot, this was a picture of a great horned owl but he turn his head just one second before i click on the Shutters...and he never look at me again...SORRY
This is the picture took by the S23Ultra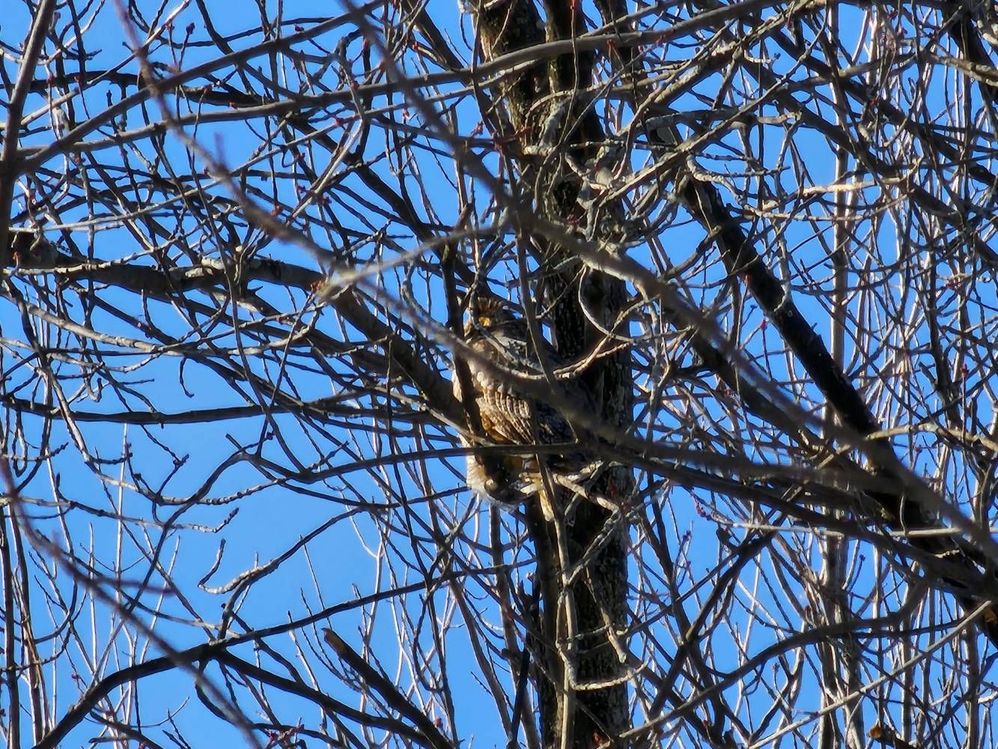 And this is the picture took with the R7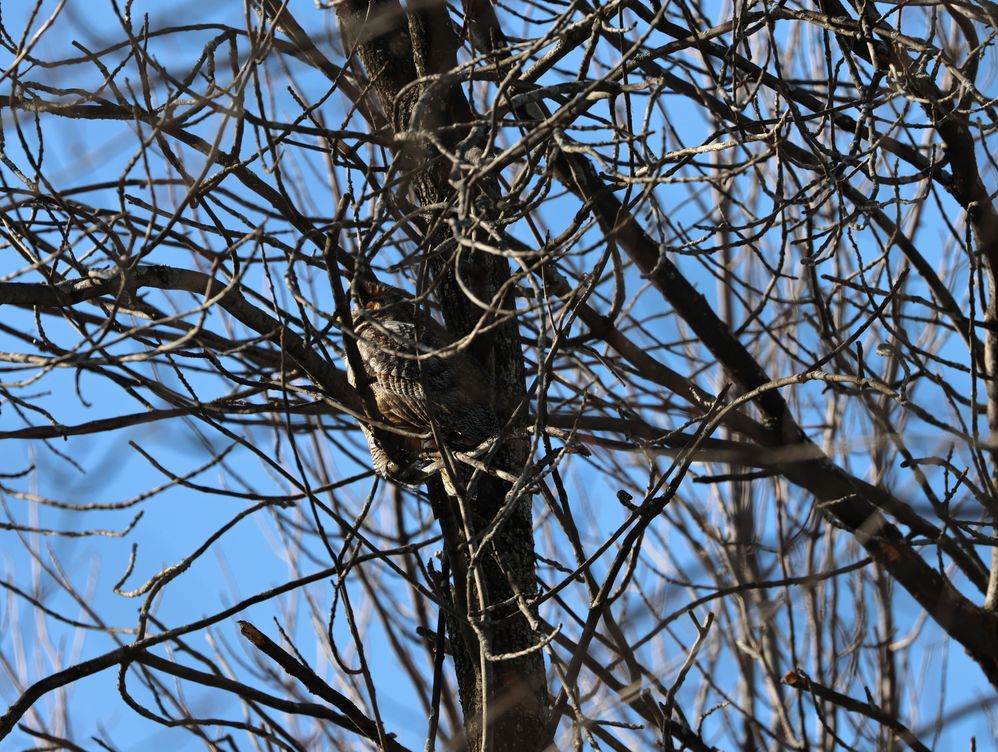 Few days before, i took this picture ...next time i will take it with my S23 Ultra hoping that the speed will be OK ...this is what i told Camera Assistant to do, priorize speed not the quality picture...:if the speed is faster, the picture will be OK...(I hope)
This is the picture i tried to take on both devices, we can see one eye :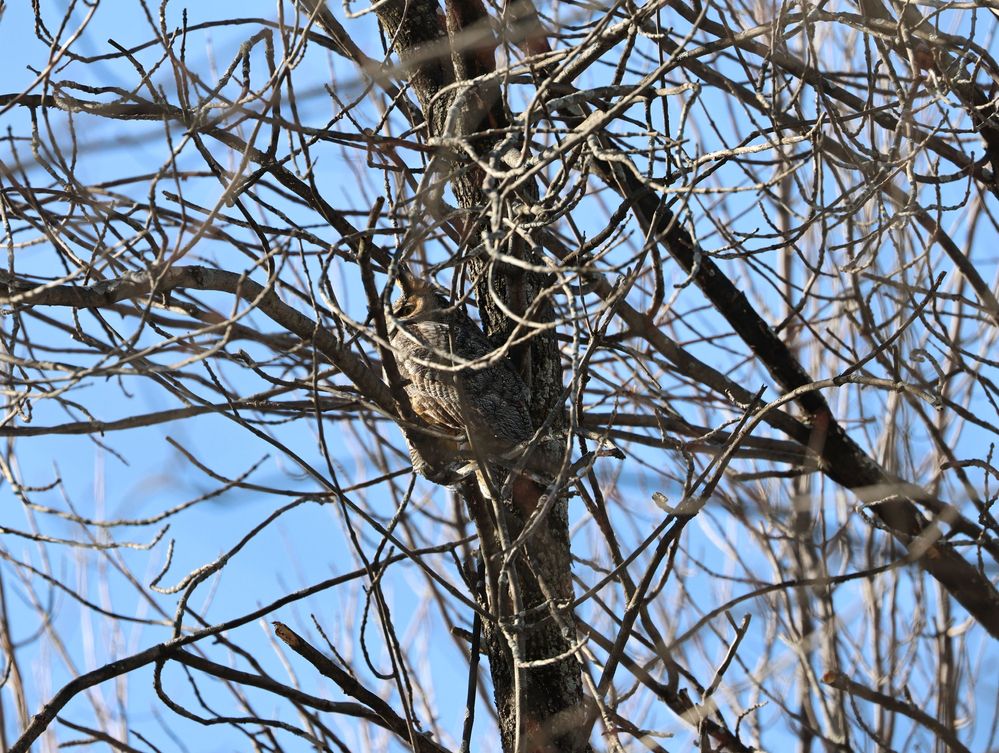 I'd like to know in which Modes that the settings i put in Camera Assistant will works... Maybe that the Moderators or @Tallman can help me on this ? Does this will work in all modes or only in one mode ? Tell me ! The Camera Assistant informations are in English and i have difficulties to understand technical English..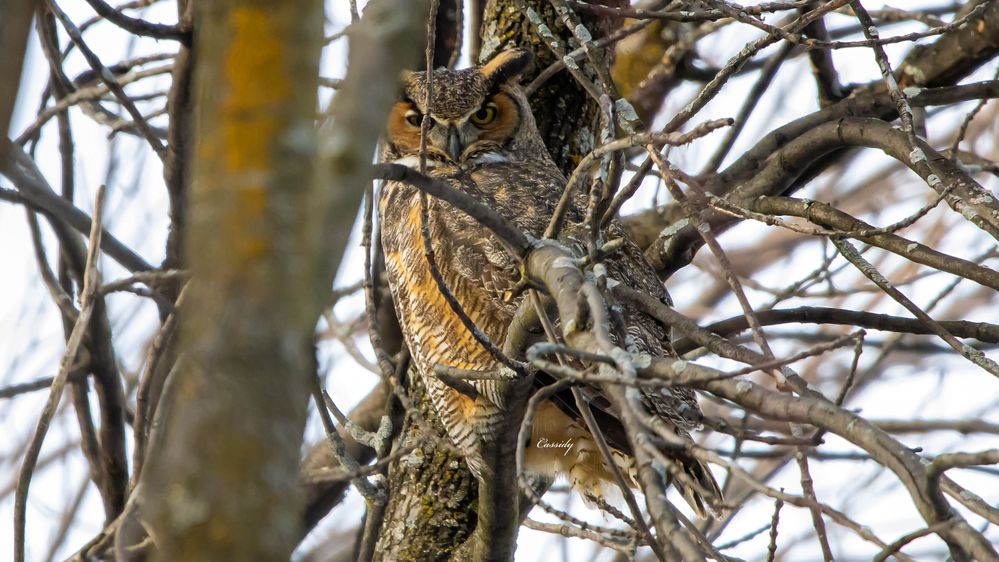 Cropped image from the 32,5 MP' sensor of the R7
Cassidy...Amateur wildlife photographer