Options
Mark as New

Bookmark

Subscribe

Email to a Friend
Hi members,
Everyone is busy on posting their thoughts on Android12 upgrade recently. I can't resist the temptation, I upgraded my Note 20 Ultra too. For peace of mind, I did a full backup and some individual backups, like whatsapp, Samsung Notes ..etc. Then did a factory reset on my phone after Android 12 upgrade. It is been a day and so far so good. No errors at all.
I know a lot of members already know what's new and how the new features work. So, my following quick view is for anyone who is interested or can't find these features. Ok, here we go:
1. Go to Settings → Connections → Wi-Fi
Click on gear icon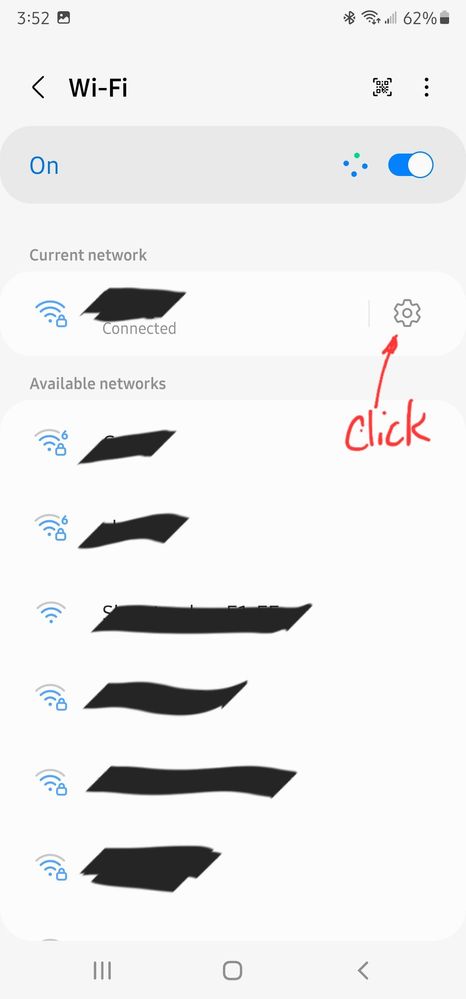 Then click QR code.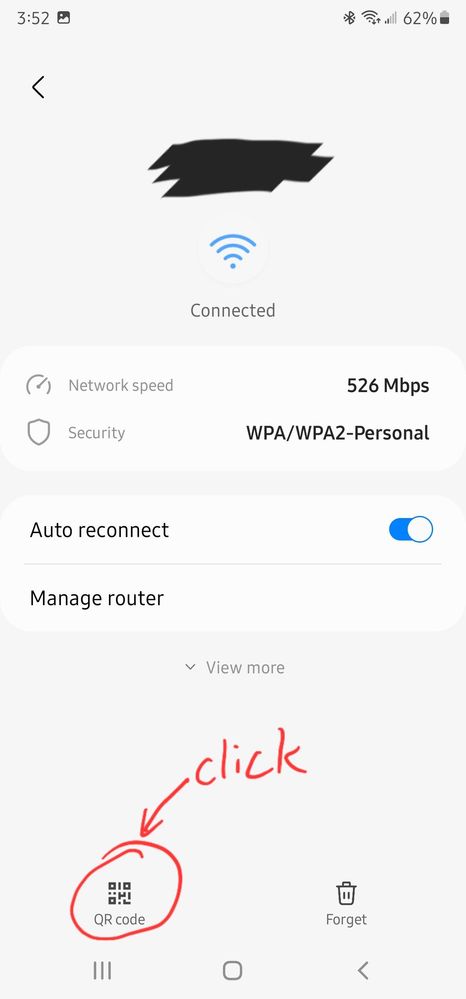 You will see Nearby Share button.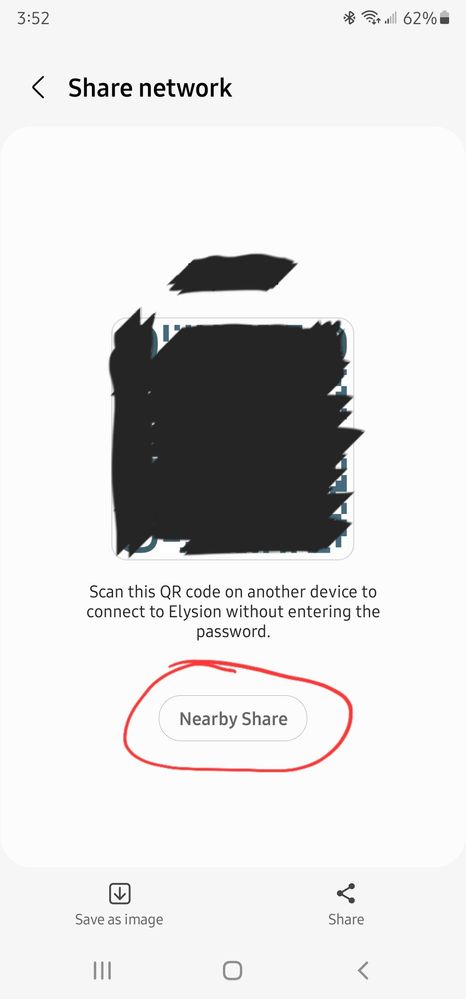 Now, you can add another device to network more easier. Just put the phone back to back and done.
😃
2. SIM card manager. Yeah...I hear you...S20 users have no esim support. Too bad
😭
😭
For Note 20 users, you can go to Settings → Connections → SIM Card Manager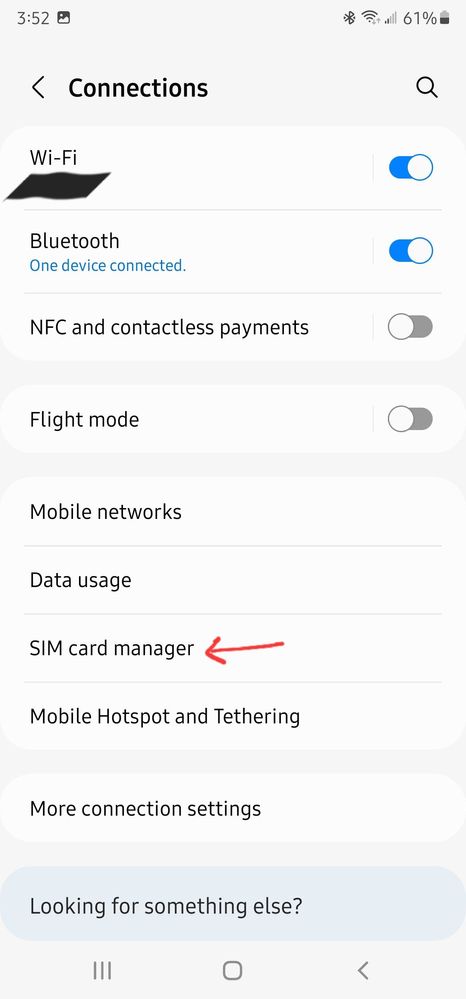 You can manage your SIM card and esim there.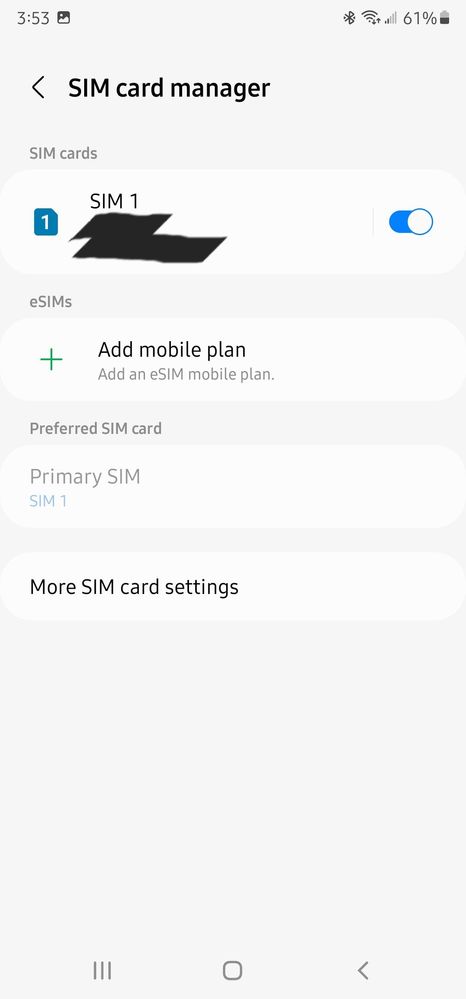 Pretty sure this will benefit some users who want 1 number for work and 1 number for personal.
3. You can change your phone colour palette to match your style.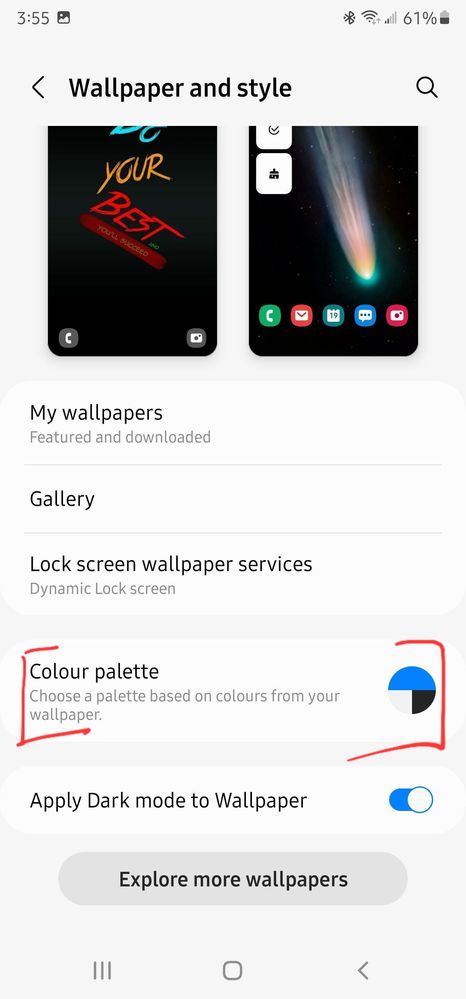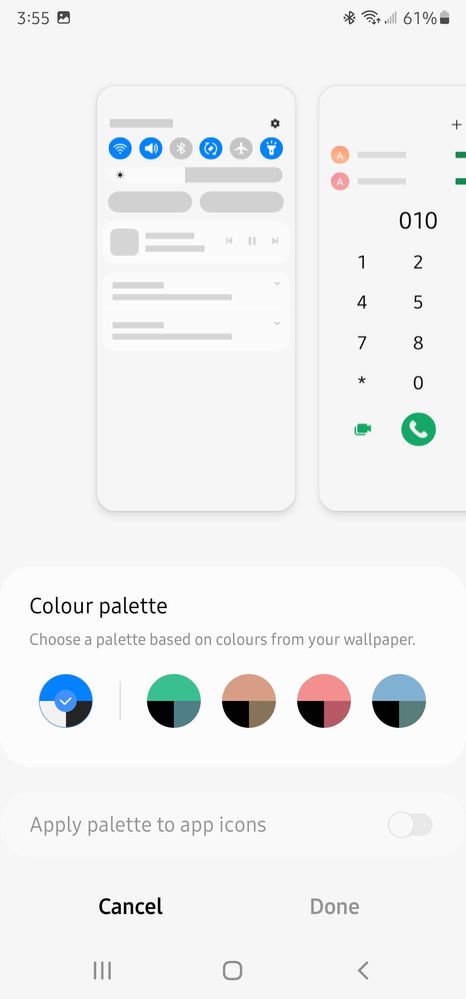 There are only 5 colours you can choose from. Hopefully we can choose our own colour in the future.
4. Camera and microphone access privacy
Settings → Privacy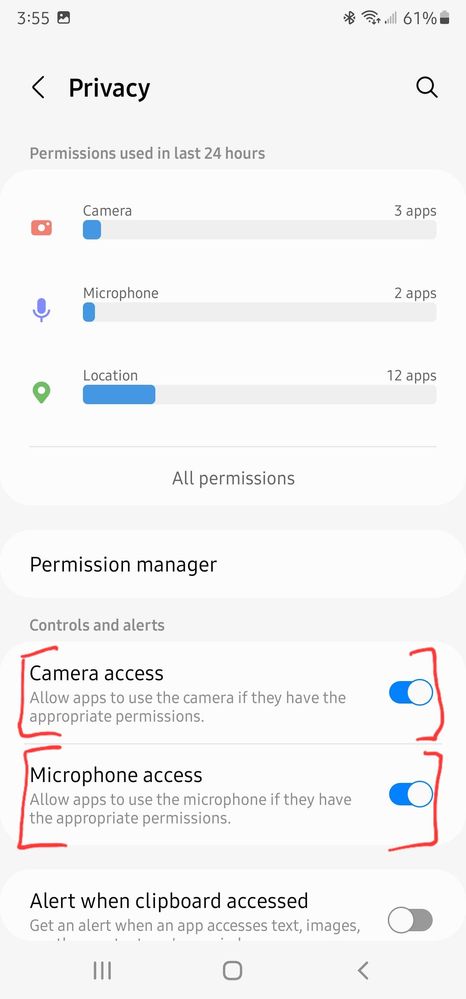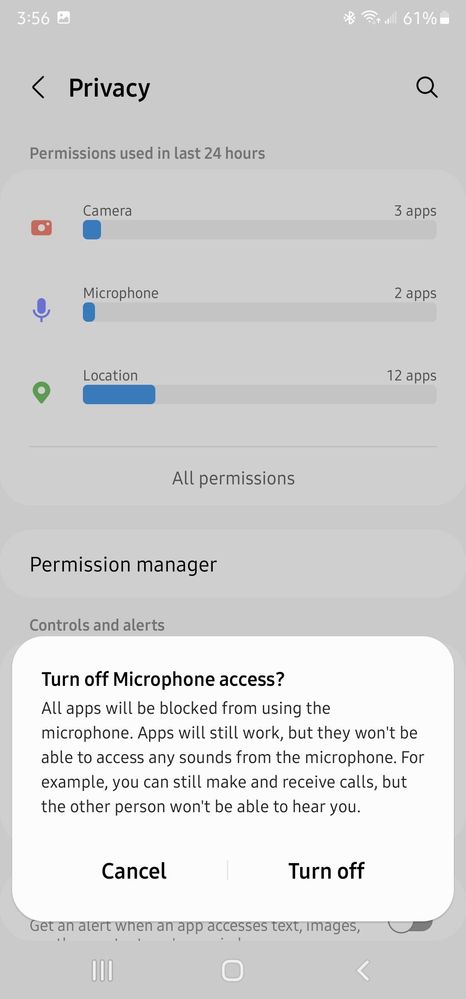 If you want to make sure no one listen to you or camera accidentally enabled, you can turn off camera and microphone access so that no apps can use camera and microphone. Is it useful to you? Also you can turn on and off camera and microphone access from quick menu. Both icons are newly added.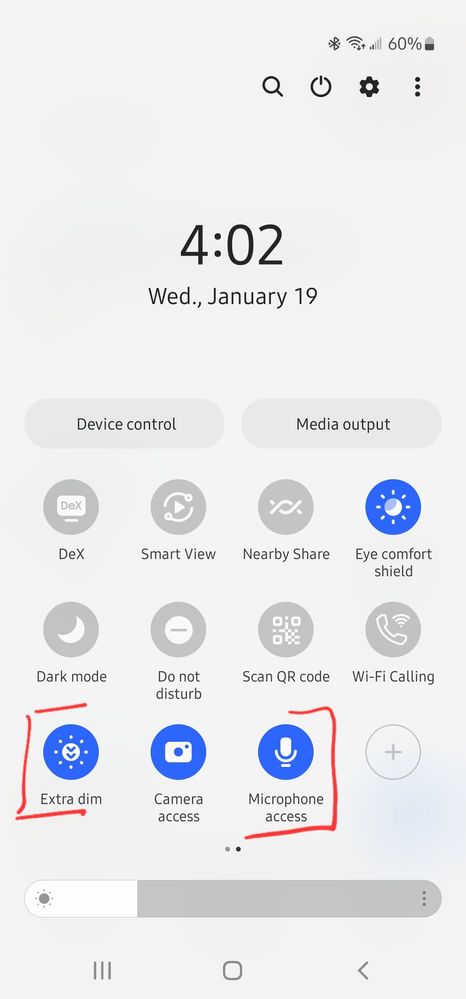 I found that this is a little annoying, but I can live with it. Hoping there is a way to turn it off. There is a green indication on the Camera top right Corner. It can minimize itself to green dots. But it is kind of annoying. It indicates that your camera and mic is in use.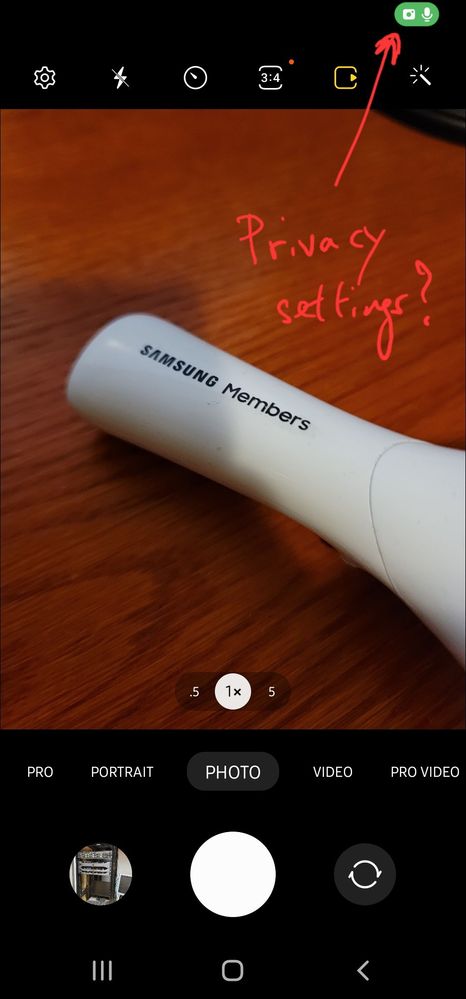 5. Extra dim. Like the feature said, make the screen darker. Maybe good at movie theatre
🤔
6. Safety and emergency. This time all grouped together. You can find them in Settings →Safety and emergency.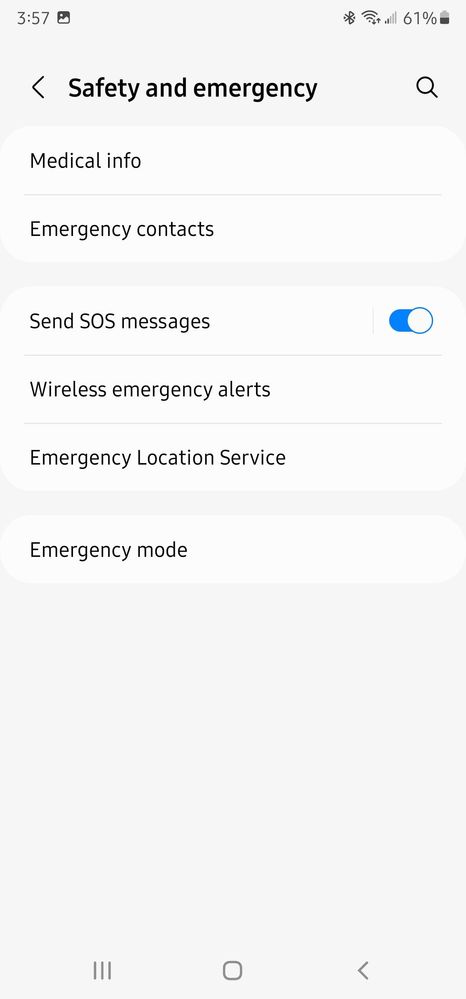 7. Animated emoji. It is in Samsung Keyboard.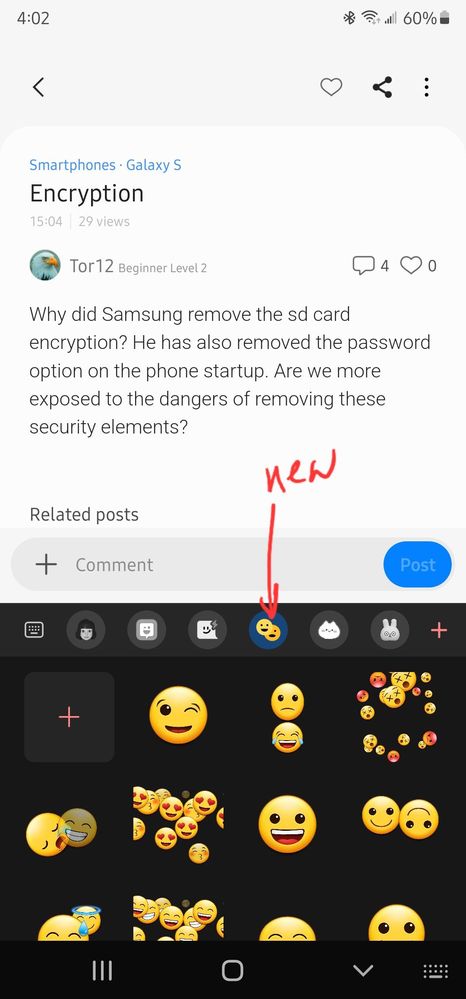 8. Calendar
Now you can add more icons for Calendar. Also the view has changed. Some users don't like the change. But I can live with it. Looks more clean than before.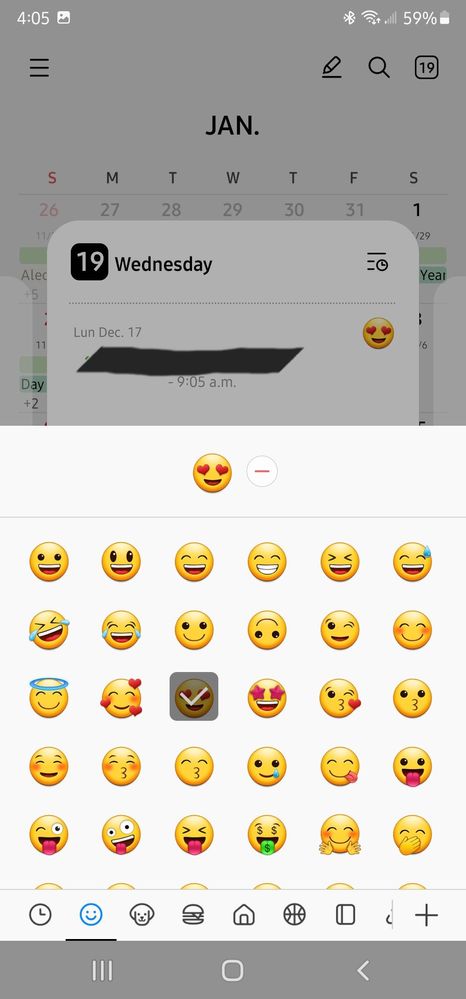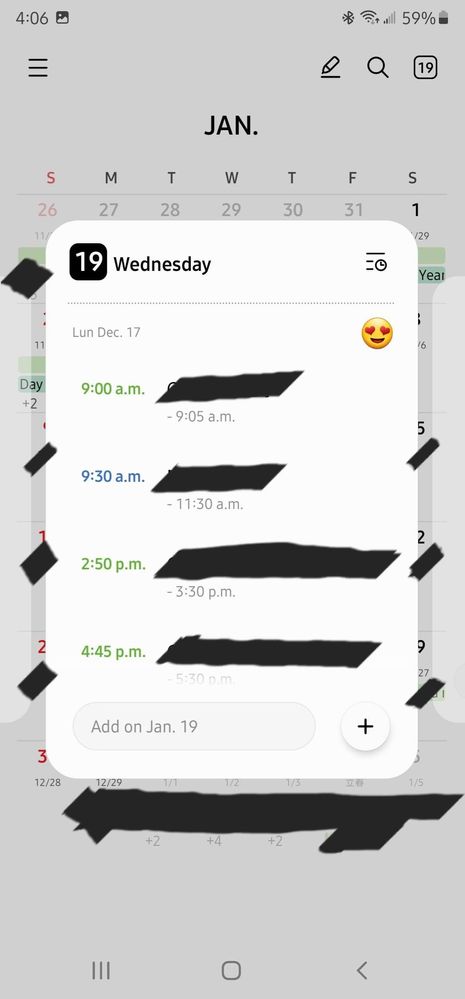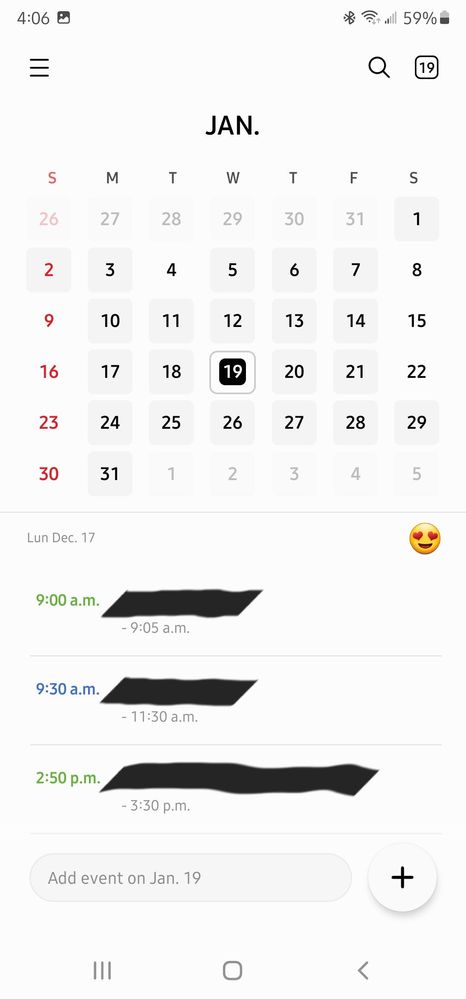 9. Samsung Messages
More easy access for recepients. You can choose which communication method as well.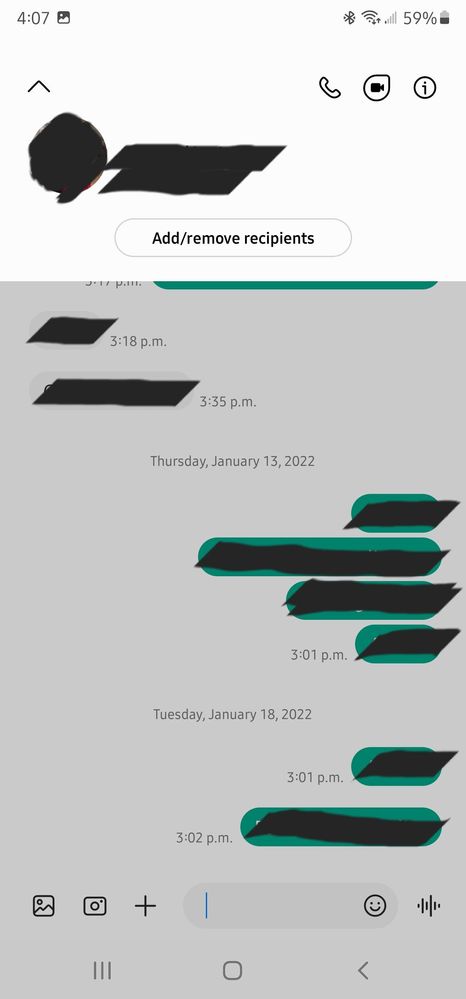 10. My Files app
File view can be All and Essential. But still not able to see the content under Android/data Folder.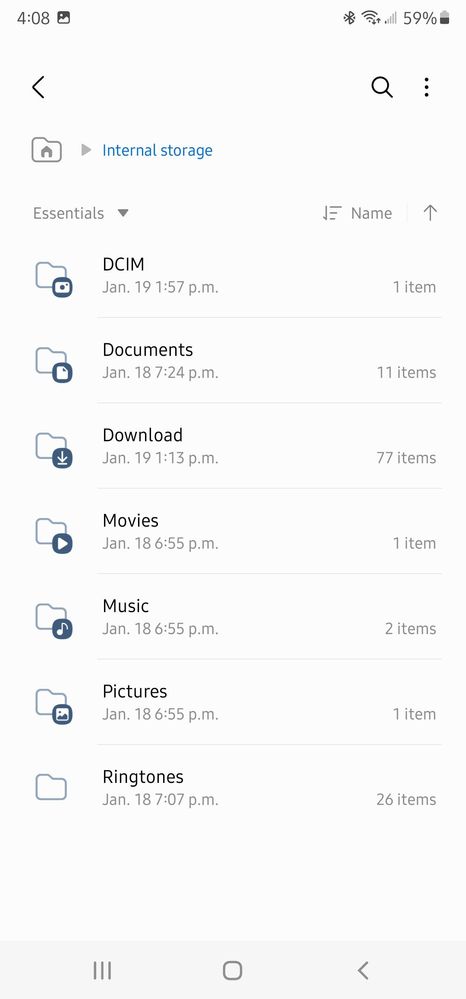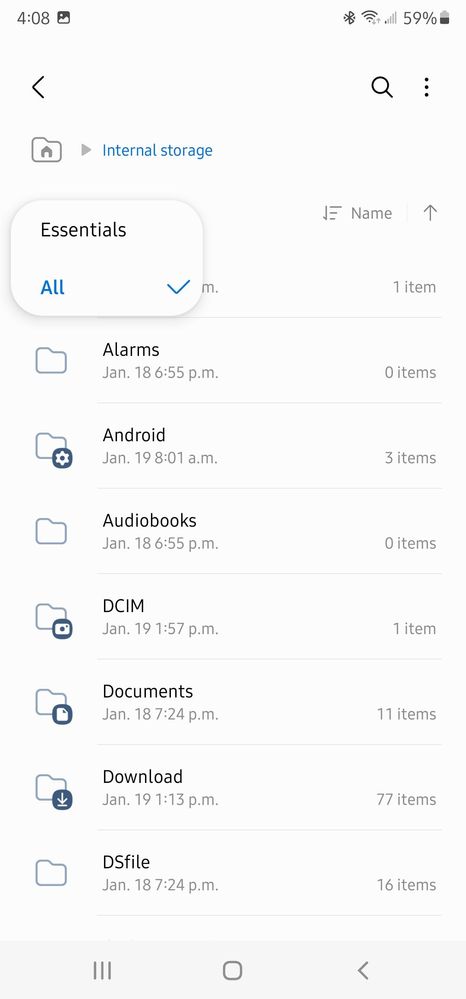 11. Bixby Routines add some new conditions. You can explore the new functions.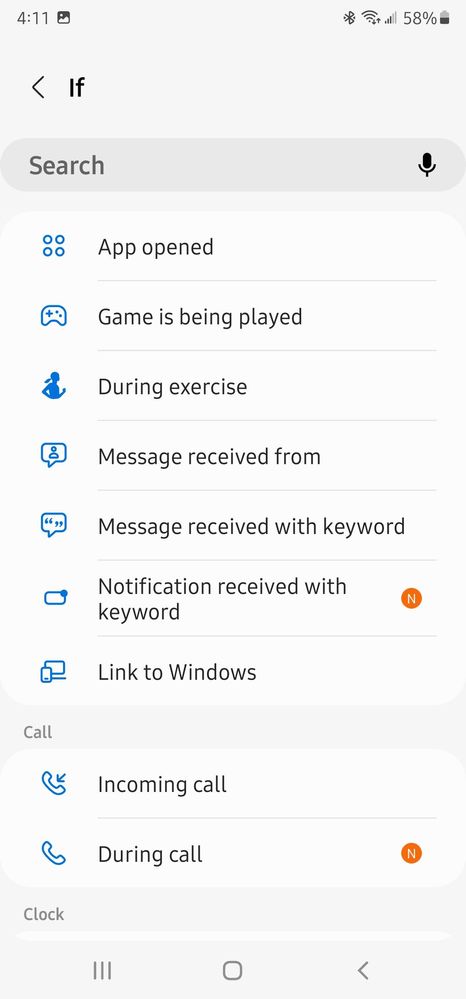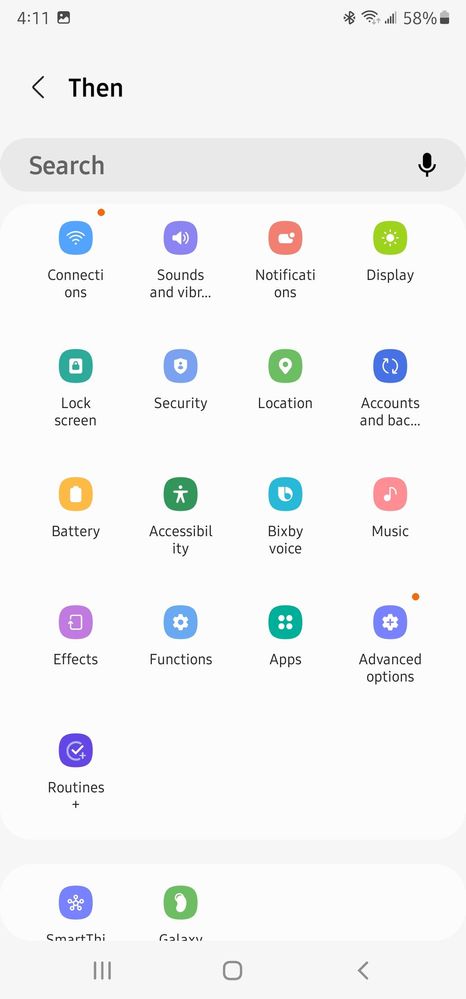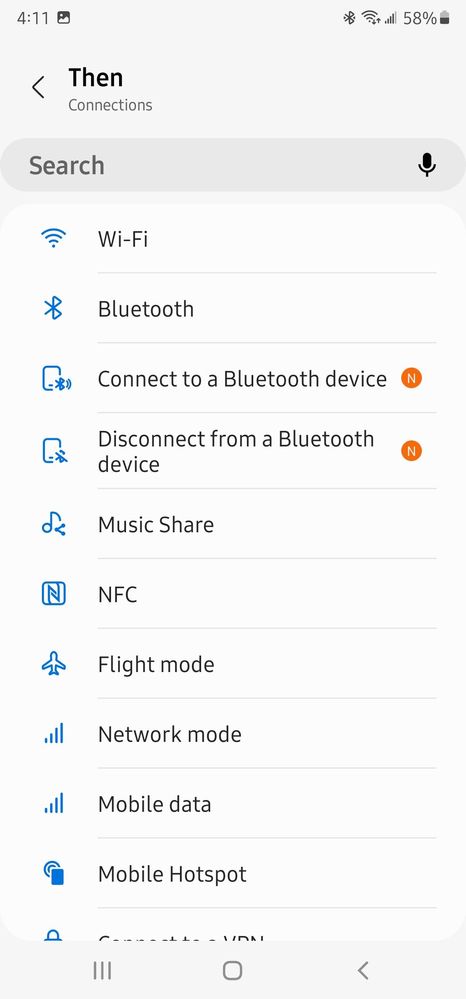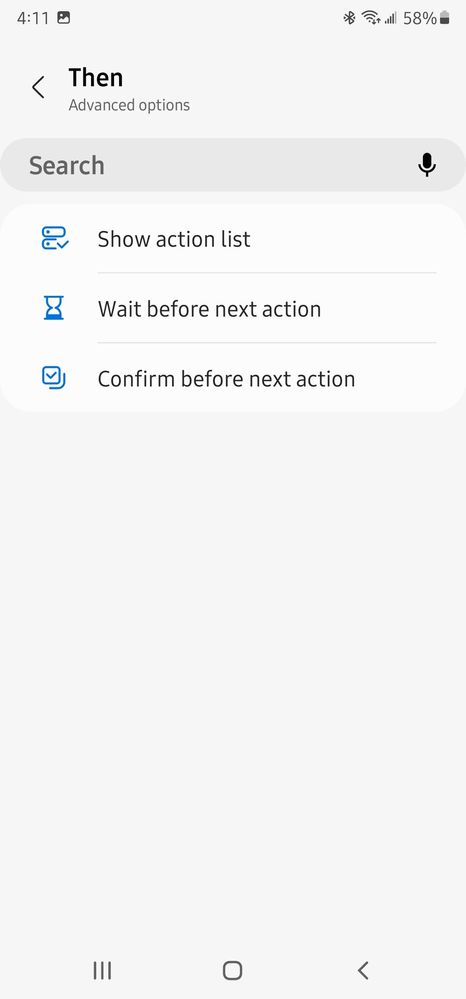 12. RAM Plus - virtual memory.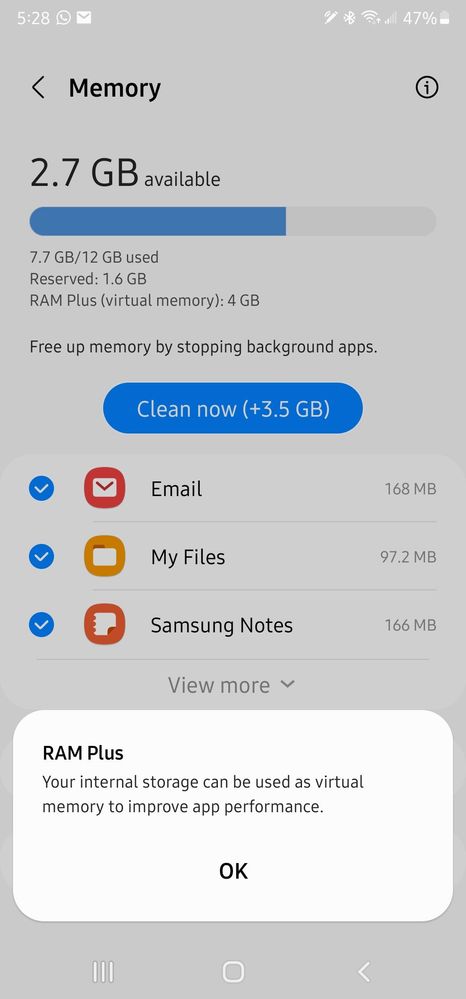 13. Lastly, the Widget menu changed. Maybe there are some new widgets added.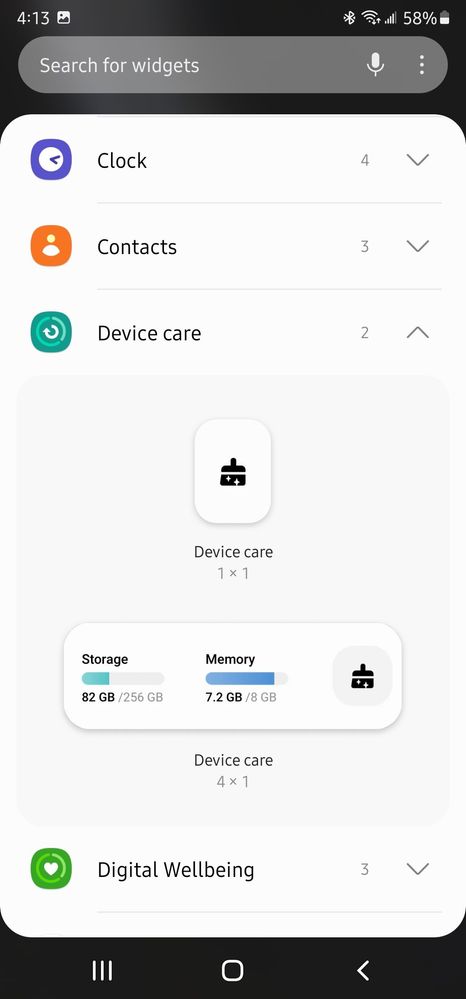 So far these are the obvious new features that I can find after upgrade. May find more when use more in the future.
Everyone enjoy the new Android 12.
Settings → About Phone→ Software information →continuous tapping Android 12 version until you see this clock appear. Not sure what this is for.
🤔
😉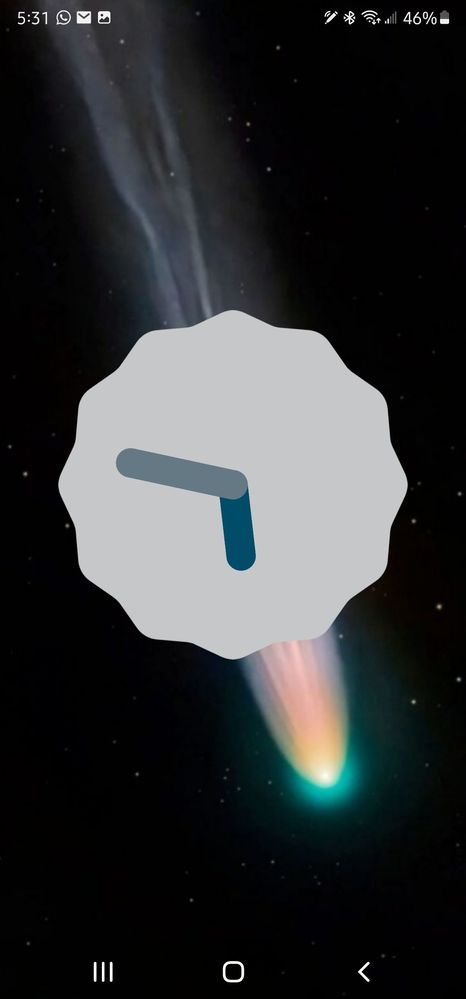 Thank You for reading. Hope you enjoy.