Hi,
My phone is a Galaxy S10e.
I made a backup of the 1000+ notes that I have in Samsung Notes. In my samsung cloud it says that I have 169.6MB of notes.
I did a factory reset of my phone, reinstalled Samsung Notes. I cannot recuperate my notes.
When I go in the parameters of the Samsung Notes app and choose import data from my samsung account I get the message : "No S Notes in my Samsung account"
I am lost, anyone can help?
Thanks,
Michel.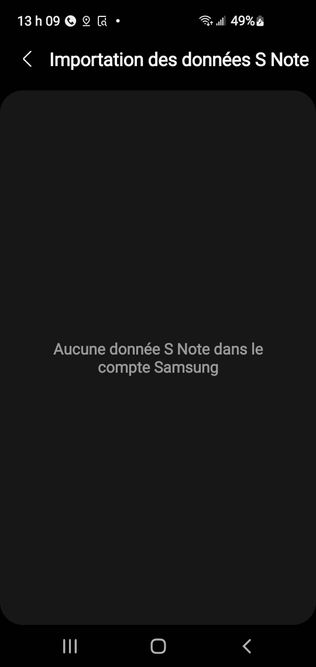 Samsung S Notes app is different from Samsung Notes.
S Notes is designed for Samsung Note devices with the Spen, and it is not compatible with my S20 Ultra for example.
If you made your notes using S Notes, be you have Samsung Notes (the different app), that's likely why you aren't able to restore them.
Since your S10e doesn't support the Spen either, and there shouldn't be available for you to download from the Play Store, or the Galaxy Store, Download the apk from apk mirror here:
https://www.apkmirror.com/apk/samsung-electronics-co-ltd/s-note/s-note-5-2-09-3-release/#downloads
Install it on your device & see if you can restore your notes.
You should be able to 🤞