Hello Samsung Community,
I just wanted to take some time and share my review on the new Samsung Galaxy Watch 5 Pro. This is an upgrade for me from my previous Galaxy Watch 3. Prior to that watch, I also had the Galaxy Watch, Gear S3 Frontier, Gear S2 and the original Gear watch. The Samsung Smartwatch is something that I will never leave behind and its a part of me, I use it as an extension to my primary device (currently using the Galaxy S22 Ultra)
I preordered this watch on Aug 17th (as I was facing some voucher issues and had to deal with Samsung support) and it was delivered on Aug 25th, not too bad of a waiting time as I did preorder after the launch.
First impressions, nice packaging similar to the Galaxy Watch 3 and 4, but the pro has a black box which makes gives it a bit more of a premium look compared to the white box. I love the D-Buckle strap, very easy to adjust and the magnet seems quite strong.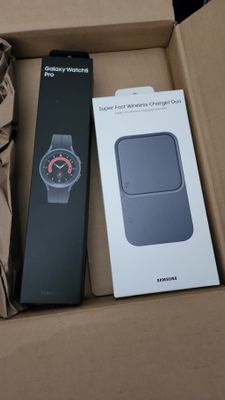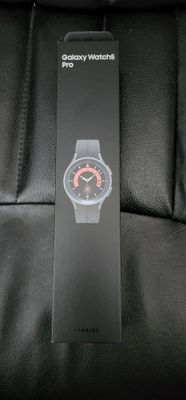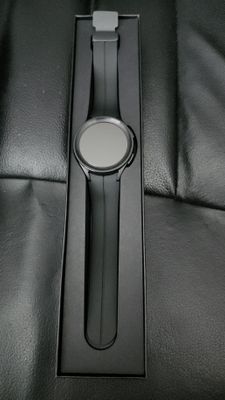 When I tried to turn power it on, I pressed and held the bottom button (as that is how it was on the Galaxy Watch 3) and nothing happened, so I assumed the battery was dead. Threw it on the charger and it said 89% charged. I then found out that on the Galaxy Watch 5, it is the top button that you press and hold to power on the watch. (which makes more sense to me)
Also to launch Samsung Pay on the Galaxy Watch 3, I would tap and hold the top button but on the Galaxy Watch 5, you tap and hold the bottom button. Another thing is every time you launch Samsung Pay on Tizen, it asks for a pin, whereas on the Galaxy Watch 5, it only asks you to enter a pin or pattern when you first put on the watch and it will stay unlocked until you take the watch off. Sometimes I noticed it would randomly ask for my pattern as it may have detected the watch came off or it was a bit lose on my wrist.
I do love that when I launch Samsung Pay, my card is already ready to make a payment, without entering a pin. I love this feature on Wear OS.
On my Galaxy Watch 3, i was able to program the double tap on the bottom button (for me it was to open spotify) and on the Galaxy Watch 5 Pro, it is the top button which is programable for double tap.
The top button on the Galaxy Watch 3 was also the "back" button whereas, on the Galaxy Watch 5, the top button is the "home" button. There is no more back button, you have to swipe from right to left on the screen to go back. So some of the buttons have been switched and once again will just take some time for me to get used to, and I personally like the configuration of the buttons on the GW5 Pro.
This watch does come with a 10W fast wireless charger that is a USB-C, however, it does NOT come with a USB-C charging brick so if you don't already have a USB-C 25W or 45W Super Fast charging brick, you will need to purchase one. The nice thing was this watch did come with the bonus gift, the wireless duo fast charger, which in fact does come with a USB-C to USB-C cable as well as a 25W super-fast charging brick.
I chose the Titanium Black in the Pro which only comes in 45mm and I chose the black D-Buckle strap. I was super worried that my watch was going to come with the normal black silicone strap as Samsung Support kept on advising me, that they do not see the D-Buckle **bleep** my order. I know I did select the D-Buckle strap when I was customizing my watch with Bespoke, called Samsung support, chatted with Samsung support and that all told me there is no D-Buckle on your order.

In fact, now that I have received my watch and played around with the shopping cart on samsung.ca, I now know the Pro comes with the D-Buckle as the default strap. (Titanium black gets the black D-Buckle and the Grey Titanium gets the grey D-Buckle) Funny that Samsung customer service did not know this and was unable to assure me I will get the D-Buckle strap.
If you happen to want the Black watch with the grey strap or (vice versa) you would get charged an extra $99 for the D-Buckle strap.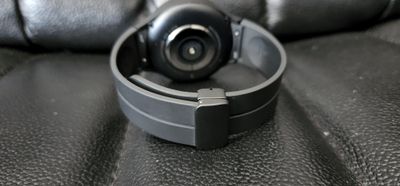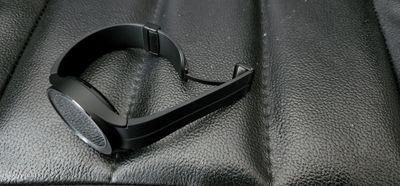 The one con about charging the watch with the D-Buckle is you have to take it off the buckle to charge it, so it can be flat on the charger. The charger magnet is quite strong so I was able to just leave it "floating" But for the wireless charger duo that was a free bonus, it will not sit flat, so it is a bit useless to me as I don't charge my phone wirelessly....ever.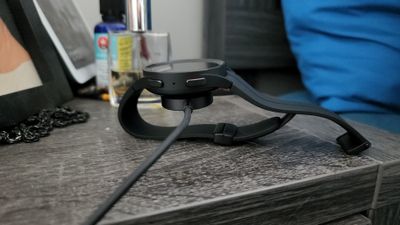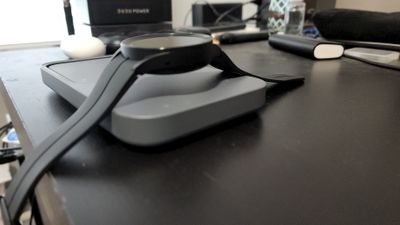 One of the solutions I found was to purchase a silicone stand to put the charger in, so I don't have to remove my watch from the buckle or have it floating and look all funny. I can simply put it on the stand and it can sit horizontally which looks much more appealing.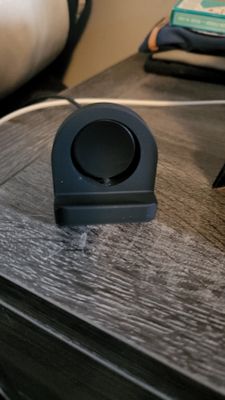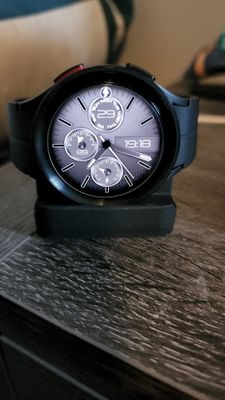 I have been using this watch now for just under a week. I am still getting used to not having a physical rotating bezel and the fact the entire OS has been changed to Google's Wear OS.., I still sometimes try to rotate the bezel lol, as I am just used to it, but it will take some time. I have to admit I do miss the rotating bezel as it was great when I was on my motorbike with my gloves on and I wanted to increase the volume or change track I would give the bezel a quick rotate. It's a lot more difficult now with the touch while wearing gloves and riding a bike. I do understand that Samsung wanted to eliminate as many moving pieces so it makes sense as to why they removed the bezel.
I believe it was on my Gear S3 Frontier where I remember I was on vacation, and I had gotten some sand stuck under the bezel so it wouldn't rotate smoothly, drove me crazy! So it will be nice to know this won't be an issue on my GW5 Pro.
Wear OS is not too bad so far, I do miss Tizen and how the layout looked as Wear OS sorta gives me an apple watch kinda look for all the apps. But once again I am sure I will get used to it within time. I do love the fact that now I have a much bigger selection of apps such as google maps right on my wrist, and much more watch faces as the selection for Wear OS watch faces is much larger than Tizen OS. I can now also use my Google Rewards to purchase watch faces, as before I really didn't have much use for the G Rewards.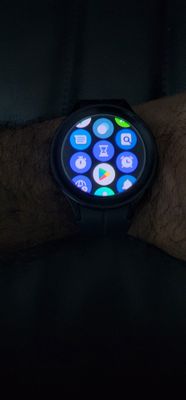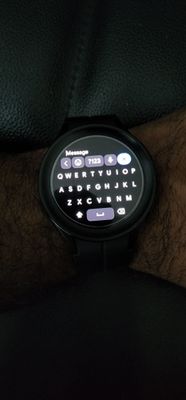 I am happy with Wear OS, but I do miss Tizen. Wear OS is quite smooth, battery life is great, and I easily get a full two days with my watch with just normal use. I use my watch a lot while I am riding my bike, and listening to my music on my Buds 2 Pro. Watch has always been great to change my tracks, increase/decrease the volume and reply to messages.
Wear OS also has the G-Board which is really cool as I can swipe to reply to messages. I also seem to find the voice-to-text works a bit better on Wear OS instead of Tizen.
I wanted to also set up and calibrate my ECG, and blood pressure, and do some of the body composition measures.
I went to a local grocery store to read my blood pressure. During the calibration process, it said to have the watch on the opposite arm that you have the blood pressure monitor on....well most of these blood pressure monitors at the local pharmacy are only for your left hand. So I put my watch on the right hand, and then it says the watch is set for left-hand configuration, so I had to switch that to the right hand, do the blood pressure reading 3 times and calibrate. It was a struggle, however after it was completed, I did separate readings and they were pretty close to each other so I was impressed.
For the body composition, it asked me to place my middle finger and ring finger on the two buttons, the first time I did this, after about 10 secs the watch restarted. So in fact you have to place your finger on the buttons and not push them and hold them, as that will cause a forced restart.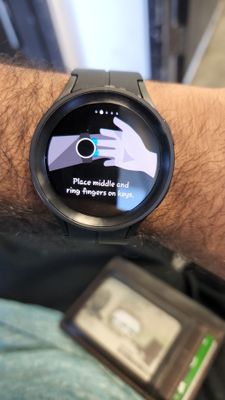 This took me a lot of tries to get a reading as it kept on saying make sure the watch is on snug which it was or would say unable to measure, or position the watch. It was driving me nuts, I think it was about 5 attempts till I finally got the reading. Not sure if it was my arm hair that was possibly getting in the way of the sensor.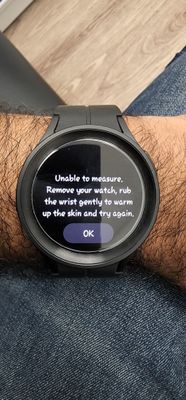 When doing an ECG test, the first reading I got was Atrial Fibrillation, it was quite scary, I did the ECG test two more times, and both came back as Sinus Rhythm and no signs of Atrial Fibrillation. I am guessing the watch was just not sitting right, but as I do not do any guessing games when it comes to my heart, I did in fact go to the doctor and got an ECG referral...(just to be sure)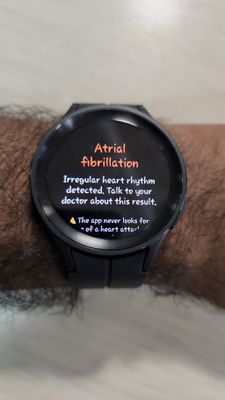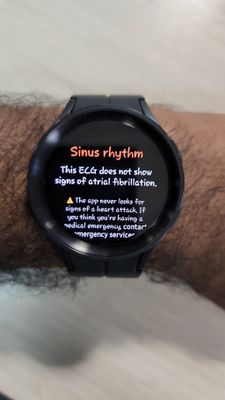 For the stress test, I am unsure how it monitors your stress, maybe with your BPM, or pulse, but my stress was quite high. It gives me an option to do breathing exercises by taking 6 deep breaths. After doing that I did my stress test again, and nothing changed lol. I am hoping throughout time when I do these tests they are a bit more accurate as the watch will learn my normal habits.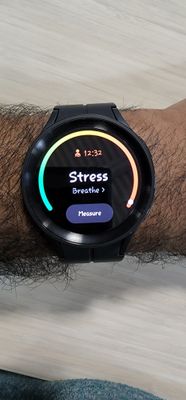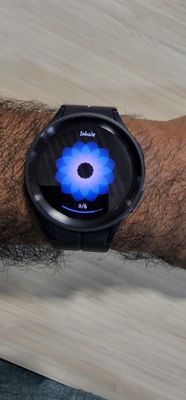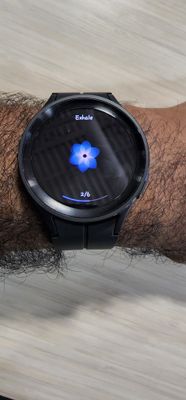 Overall, I am super happy with my Galaxy Watch 5 Pro, I will be using it more and more to see how it learns and adapts to my usage, tracks my sleeping patterns and even my snoring (yes you have to allow permission to hear your snores) I can only expect that it will get even better over time.
It's a great watch and a nice upgrade from my Galaxy Watch 3. I am quite enjoying Wear OS, and I cant wait to try some of the apps that are only available on Wear OS. If you have a Galaxy Watch 3 or older, I highly recommend this as an upgrade. If you have a Galaxy Watch 4, I don't think you will find the upgrade worth it. If you don't have a smartwatch......what are you doing?? Lol, this watch is amazing and highly recommended. The price is also reasonable when compared to the crummy apple watch lol.
If you have enjoyed this review or found it helpful, I would appreciate it if you can like this post, thank you.
Yours Truly,
SnowCat