Options
Mark as New

Bookmark

Subscribe

Email to a Friend
Ok ok I updated my Note 8 to August 1 Security and I see my Samsung Message App Chat Settings says "there was a problem connecting. Try again later" what is this thing?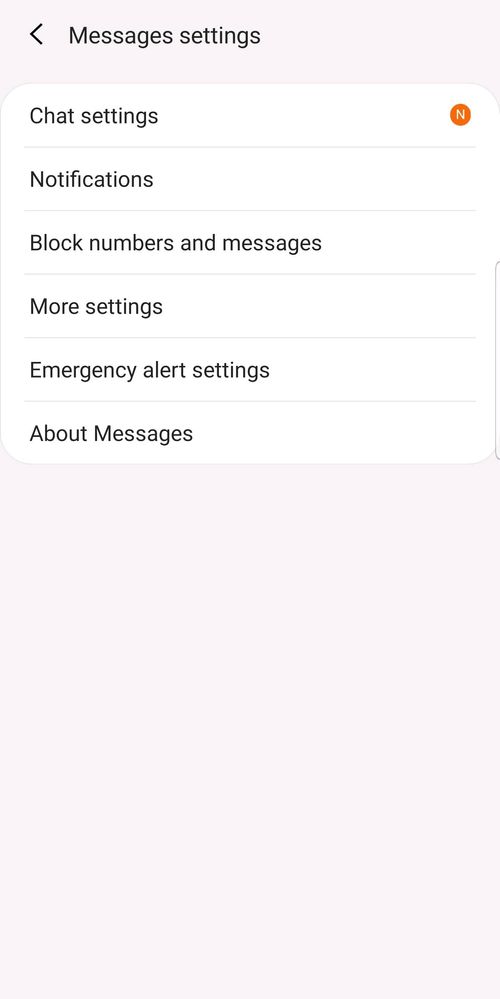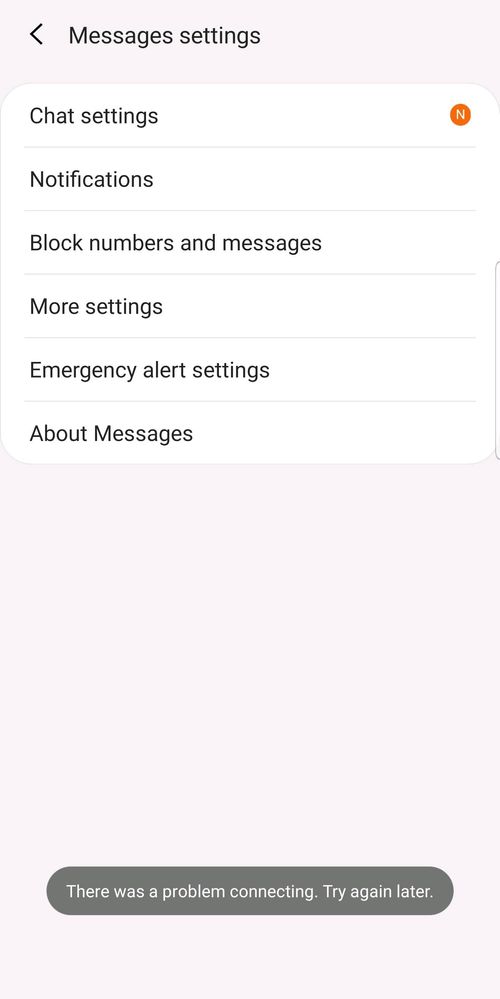 Options
Mark as New

Subscribe

Email to a Friend
its RCS and only for Roger's, fido and I think bell and their sub brand
Hi @s72016!
Expanding a little on what @Habsfan had mentioned(Thank you for answering:)), Rich Communication Services(RCS) is a new implementation of a messaging system replacing SMS.
Here's an article detailing what it might look like for you and your Samsung Note8:
https://news.samsung.com/global/samsung-and-google-collaborate-on-rcs-messaging-for-android
As that seems to be a connection warning, it might help to double check your connection settings, and make sure both your Wi-Fi and cellular connection are solid.
Unfortunately in the rollout of RCS not all the carriers are included quite yet. Theres an always growing list of carriers so in the future it might be able to work.
I hope this helps!
Cheers,
-Jeremy
Options
Mark as New

Subscribe

Email to a Friend
It popped up on my Telus note 8 as well, also not operational yet though, but its promising that they've added it