Ever since the update, if I download a file and open to view in office, it tells me I have to give permission for storage. It never did that before, everything was fine before the update. I have an S20. My old S9 when I go into permissions says storage, but my S20 says files and media and with a warning that it can change, modify and delete files without permission!! My S9 is better than the S20, I've had nothing but problems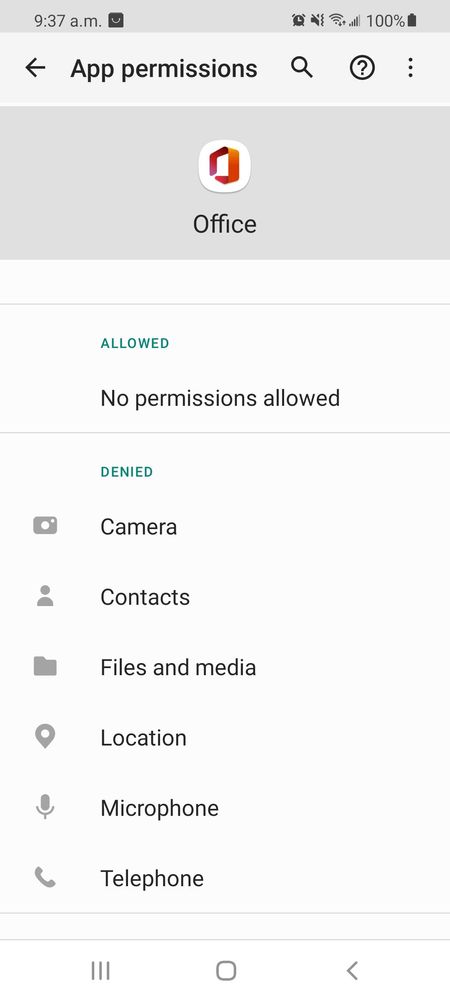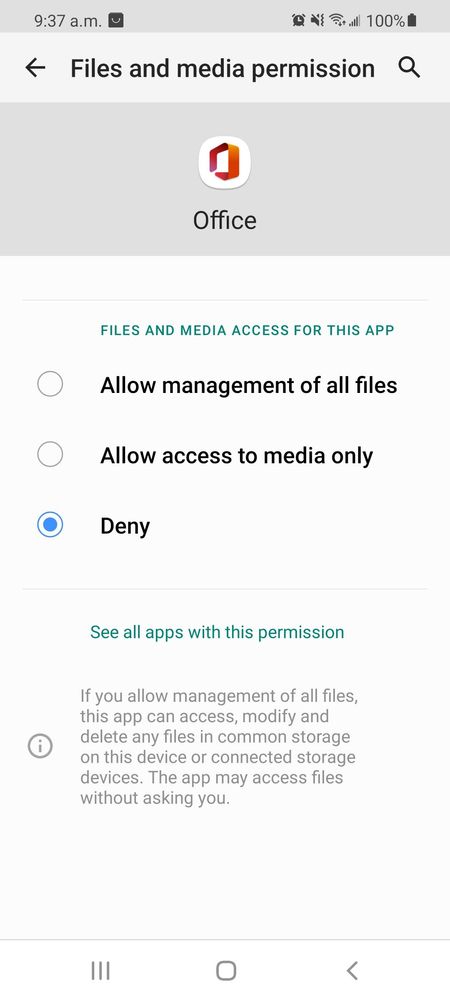 I don't understand, why some people are so suspicious of apps from reputable sources.
There's nothing nefarious about the permissions that Office wants.
Some permissions are necessary for the app to be able to do what you want it to do.
Like, you wouldn't deny Maps permissions for your location..it's not going to work for you.
Hi kahlua67, which ever the mobile model it is, if you allow the permissions, that particular application will have access to storage including files and media though it is not mentioned specifically files and media. So if you want to use this application, you must have to allow permissions else it will be difficult to use the application.