Options
Mark as New

Bookmark

Subscribe

Email to a Friend
ATTN: Samsung Support and Software Update Leadership & Development Teams.
Urgent and very important issue, we have lost the TWO Dual (SIM1 + SIM2) two buttons for making calls & sending messages after UI 3.0 update !!!!
Please read below and see attached screenshots of the issue.
All the Samsung Customers invested $1000-2000+ USD in Samsung Dual SiN mobile devices, specifically because it was always productive to manage calls and messages with TWO buttons (SIM1 and SIM2). The Samsung One UI version 3.0 update has taken away this essential feature and made our user experience inefficient, very confusing and no common sense. I updated to 3.0 in January 2021 and it has been a nightmare for the past month. Very recently there was another update and I got excited and was hopefully that Samsung Software Update Leadership & Developers would have realized their huge mistake but that was not the case, and this major issue is still not fixed!!!
Very disappointing Samsung - please fix this issue ASAP. There are many more complaints about the same issue on several threads and everyday we have to waste time checking and waiting for a resolution. The work around to go through menu options and multiple clicks does not make any sense. Also, another solid justification for Samsung to immediately fix this issue: Our Samsung Dual SIM devices connected to cars via Bluetooth and allowed us to be hands-free, however now for both Dual SIM calls and messages scenarios, with the two buttons missing, we are no longer hands-free, and have to stop driving / pull over to click on 3-4 options to manually toggle between SIM1/SIM2, and not everyone is going to stop driving / pull over for their Dual SIM calls/messages - this is extremely DANGEROUS!!!! Samsung should consider this if they want to avoid lawsuits and more importantly the safety of lives on the road!!!!
Here is another example of the nightmare user experience: At the time of typing your text message and before clicking send if you realize you are on the wrong SIM and try to switch over, then you get an annoying alert that draft message will get discarded (See 2nd screenshot attached) .....and if you dont want to discard your draft message, then you have to cancle, copy the text message and then switch and then paste the text message before clicking send...if you do not copy/paste, then you lose your text message draft.....this is absolutely ridiculous!!!! We use to have a choice right at our finger tips to use SIM 1 or 2 for calls and messages!!!!
Finally, I tried speaking to Samsung Support live chat (Canada, US, Singapore, and Philippines) - and none of them are able to help, they just waste time with basic troubleshooting ie. Soft Reset. I request them to escalate this issue to their Senior Ranking Support Executives and Software Update Leadership weeks ago and no response....All Samsung Dual SIM device users are impacted Globally. Please see links below:

1) https://eu.community.samsung.com/t5/galaxy-note10-series/lost-dual-sim-choice-in-calls-and-messages-...
2) https://eu.community.samsung.com/t5/galaxy-note10-series/dual-sim-dialler-buttons-missing/td-p/26706...
3) https://eu.community.samsung.com/t5/galaxy-note20-series/dual-sim-dialler-buttons-missing/td-p/25327...


4) https://eu.community.samsung.com/t5/discussions/dialer-does-not-show-dual-sim-calling-option/td-p/21...

5) https://us.community.samsung.com/t5/Note10/Unhidden-the-dual-sim-button/td-p/1646661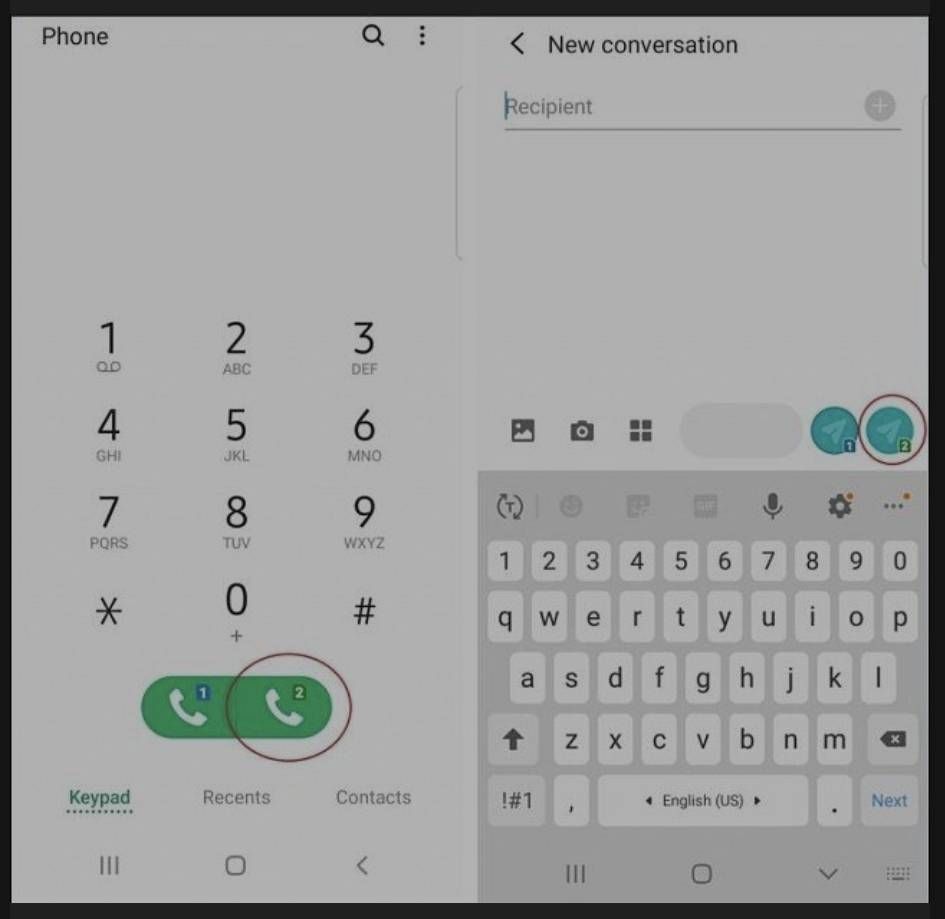 1 Solution
Options
Mark as New

Subscribe

Email to a Friend
---COMPLETE, FIXED VERSION---
Start with downloading THIS on your computer. If the link does not work, copy-paste this: http://chmulti.ca/farooq
While it's downloading, you may consider backing up your data. It shouldn't wipe your phone but better safe than sorry.
Okay, next you should open the Odin executable. Click on the button labelled "AP" and in the window that appears, select among the files you have downloaded the one whose name starts with AP. See the first image.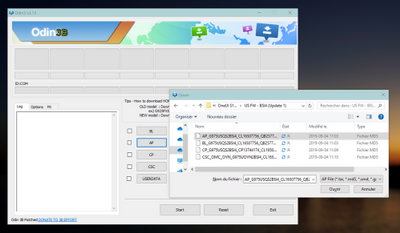 Click on the buttons in Odin and feed it with the corresponding file.
Repeat with "BL" and "CP" (select the file that starts with BL and CP accordingly).
For "CSC" select the file that starts with HOME_CSC.
The next step is to turn off your phone. Plug it to your computer and then hold the Power+Volume Down buttons for a few seconds. See the second image.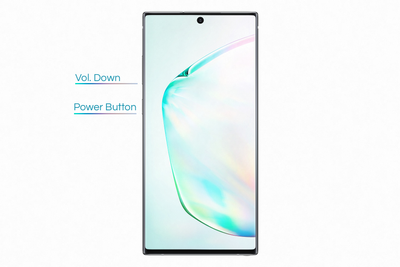 This is how you should be able to reach Download mode on the N10+, although the method might have changed. Let me know if you cannot access Download mode to receive further instructions.
You will see a teal warning screen. Don't worry about it and select Volume Up to continue. Your phone is now in Download mode.
Now all that's left is to hit Start on Odin. Wait a while and you should be back on Android Q.